March 24, 2020 | Last Updated on March 24, 2020 by Patricia Valbrun
This Sautéed Green Beans Recipe with Turkey Sausage are fresh green beans coated in garlic, honey, olive oil and shallots, then cooked at high heat until tender and browned. A super easy side dish recipe and the best way to enjoy green beans!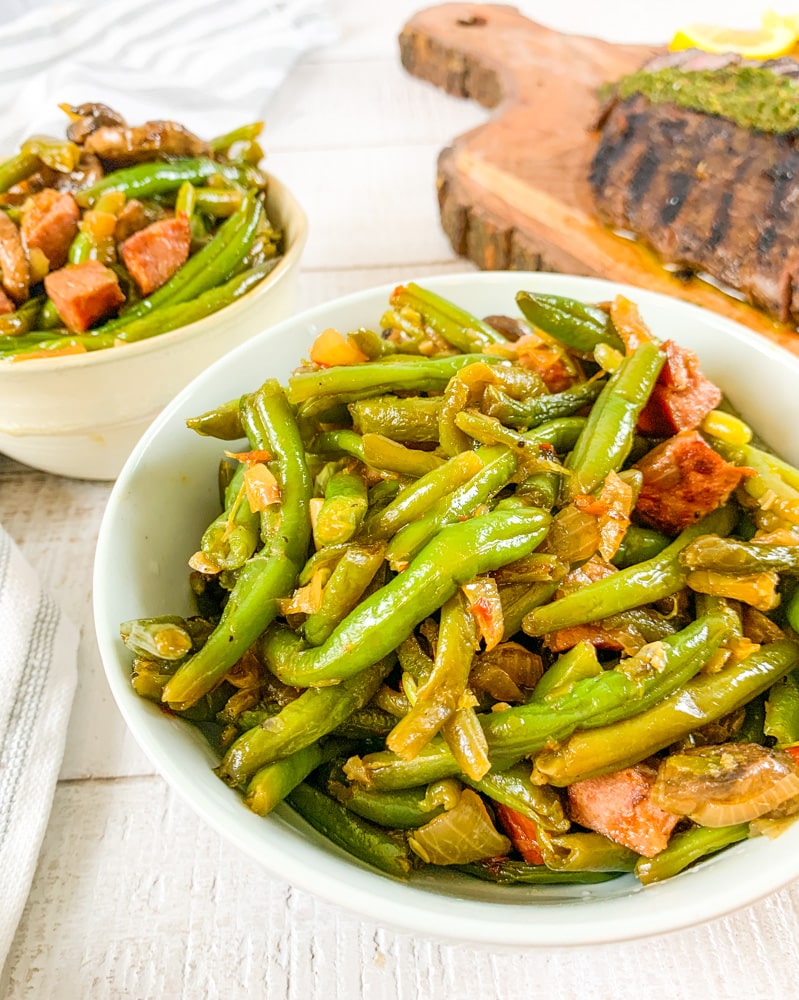 For a main dish, we often have our protein such as chicken, beef or lamb but I try to add a small portion of starch such as Mashed Potatoes or Twice Baked Sweet Potatoes and then I add a fresh salad and veggies.
I prefer to stick with quick recipes under 15 minutes for vegetables. It's an easy way to help with quick meals and also gives you time to prepare another side dish. These green beans with turkey sausage fit the bill perfectly!
Turkey sausage, green beans, garlic, shallots, honey, a splash of soy sauce , and you have yourself the most delicious side dish in just minutes; and everyone will rave about it!
HOW DO YOU PREPARE FRESH GREEN BEANS?
To get your green beans ready, all you need to do is give them a good wash, then trim off the stem end. The fastest way to trim off the stem end is to line up a handful of green beans, then cut the stems off all at once. It makes prep time go much faster. Sometimes you can even buy bags of green beans that have already been trimmed to save even more time.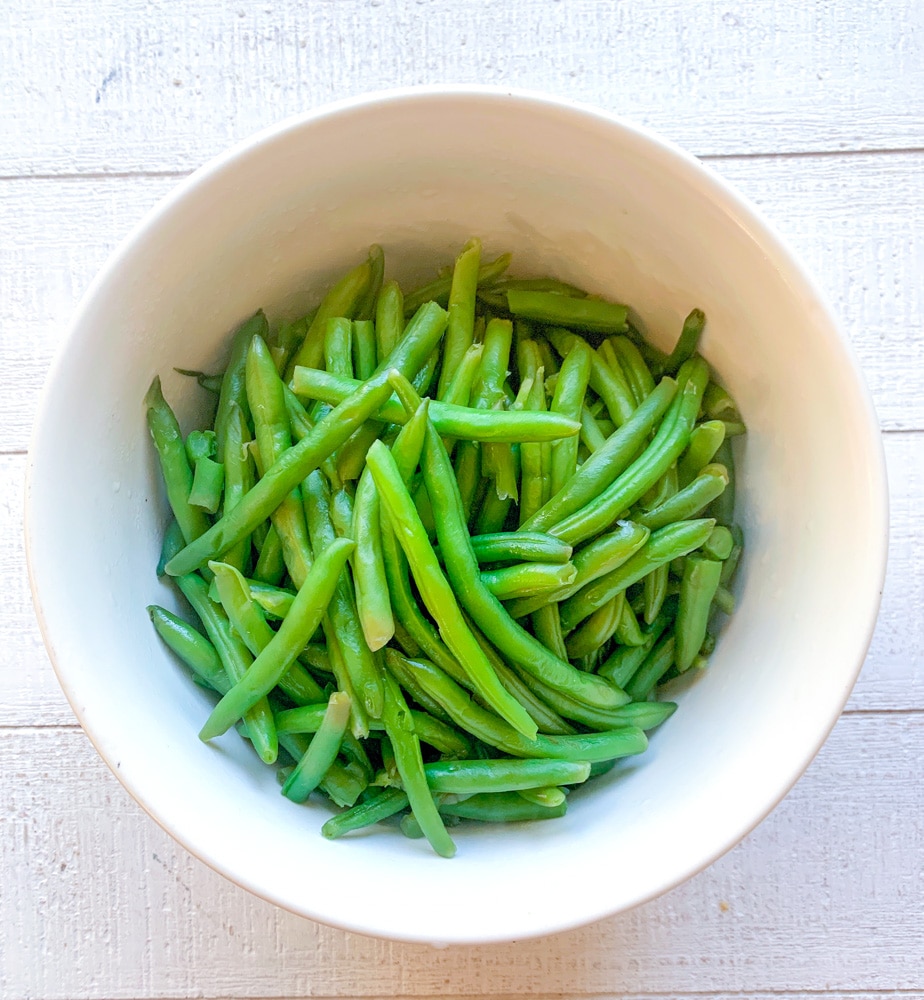 HOW TO MAKE SAUTEED GREEN BEANS
Clean and Cut the stems. An easy way to do that, is to line a handful up stem sides together and then cutting them off with a knife.
Next choose a large skillet. We have a nice big cast-iron skillet that I like to use for this recipe. You'll need a lid- so make sure the skillet you choose has a lid that'll work with it. (Note: a sheet of aluminum foil will work too if need be.)
Cook the turkey sausage.Add a little oil to the pan and fry the turkey sausage. Remove the sausage from the pan and set aside (you don't need to wash the pan for the next step).
Add your oil to the skillet. Start by cooking the shallots in the oil until your desired liking then add the green beans to let them blister and brown. This step takes a bit of time, simply because the skillet is so full, and it takes a while to turn the mass of green beans to touch the skillet.
After that step, you can add the garlic. Doing so earlier will allow it to burn. Cook it until it becomes fragrant, but doesn't burn.
Then add soy sauce and water. For taste add the soy sauce and then water. Adding water will stop the browning, but it creates steam, so you can trap that in with the lid to cook the beans through.
Next, add honey. this will help sweeten up the green beans and also minimize the bitter taste of the soy sauce. These two go great together!
How to Know They're Done: when they're tender to touch and once you bite into it there's not a strong crunch, you're all done.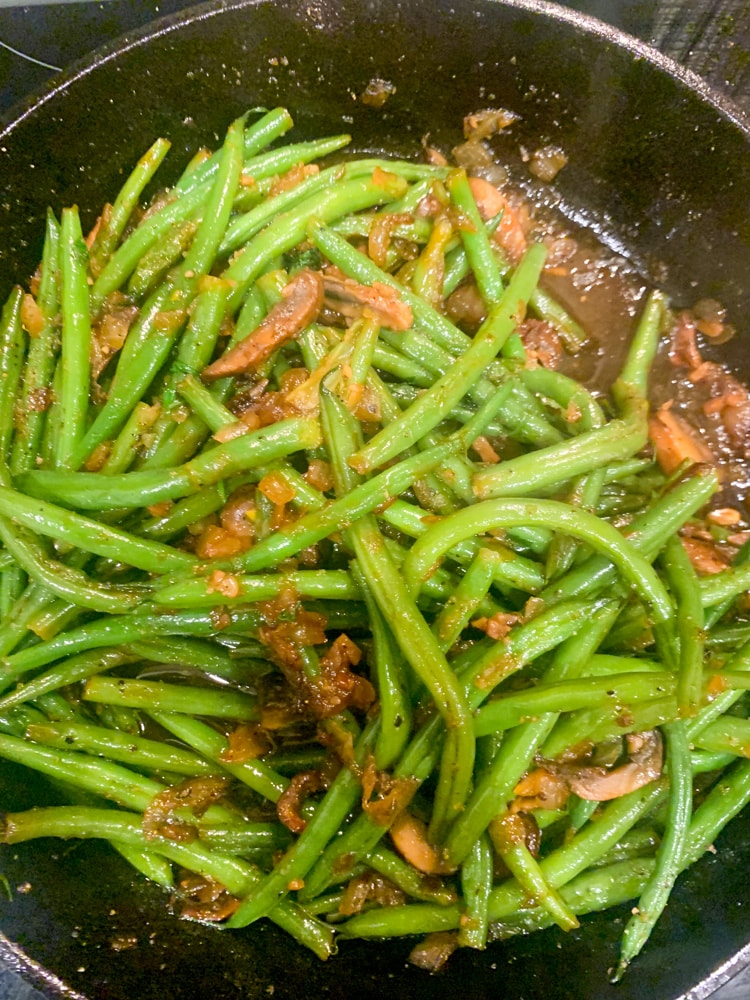 TIPS FOR ROASTED GREEN BEANS
1. I use a combination of butter and olive oil because I like the flavor of the butter, but olive oil stands up to high roasting temperatures better. If you prefer, you can also just use olive oil.
2. This recipe calls for salt being the only seasoning but you can add lemon pepper if to boost up the flavor it, you can substitute an equal amount of your favorite dried herbs.
3. I like to garnish my roasted green beans with lemon wedges so that people can squeeze a little lemon juice over their green beans for added flavor.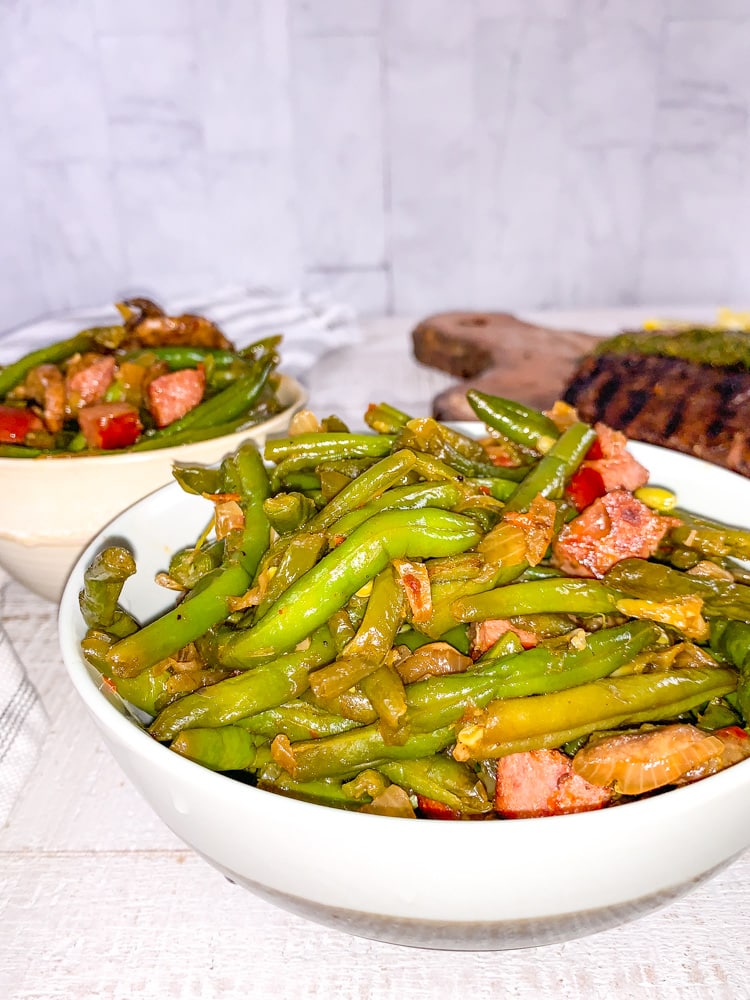 WHAT TO SERVE WITH FLANK STEAK:
Would you like to see more? SUBSCRIBE to receive the more recipes! Also, follow me on FACEBOOK, PINTEREST, INSTAGRAM, YOUTUBE or TWITTER.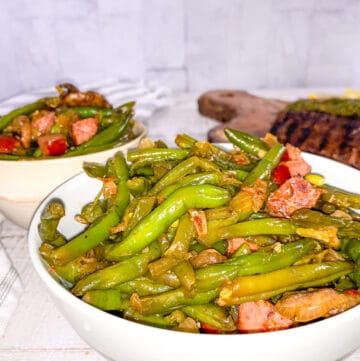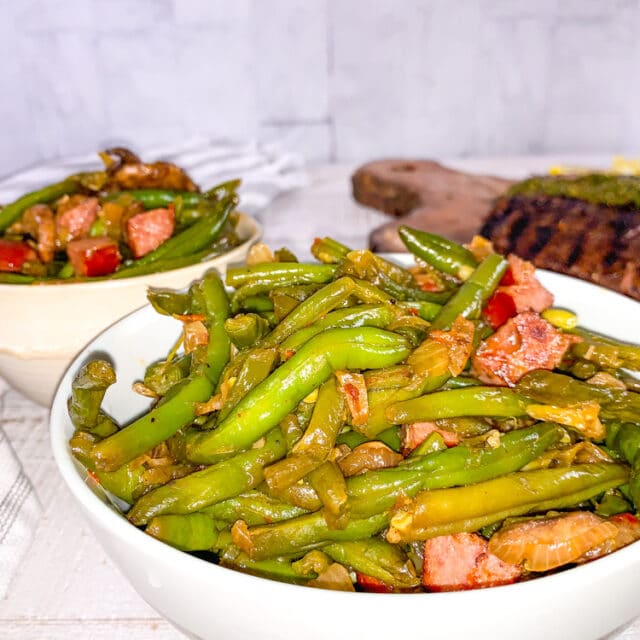 Sautéed Green Beans Recipe
This Sautéed Green Beans Recipe with Turkey Sausage are fresh green beans coated in butter, garlic, honey, olive oil and shallots, then cooked at high heat until tender and browned. A super easy side dish recipe and the best way to enjoy green beans!
Ingredients
2

lbs

green beans

olive oil

1/2

small shallot

1 1/2

tbsp

garlic minced

red pepper flakes

1/2

onion

1

cup

mushrooms

1

tsp

paprika

2

tbsp

honey

6

oz

smoked turkey sausage

hillshire farm

1

cup

water

2

tsp

salt and pepper
Instructions
Clean and trim the ends on the green beans and set it aside inside of a bowl .

First, In a medium size pot. Add water, green beans and salt. Steam for about 20 minutes on medium low heat until slightly tender.

After 20 minutes, remove the green beans from the pot into a bowl. In the same pot sautéed the onion and minced garlic for 5 minutes then add back in the green beans.

Next, Add soy sauce, honey, salt, red pepper flakes and stem on low for another 10 minutes.

While the green beans are steaming, In a medium pan on medium high heat,sauté shallots, turkey sausage, mushrooms salt and paprika for about 10 minutes until the turkey is cooked and shallots and mushrooms are caramelized. After 10 minutes, add it to the green beans mix everything together, using tongs preferably !

Serve warm, enjoy !
Subscribe to My Youtube
Subscribe to My Youtube Channel to recieve updates on New Videos and Recipes !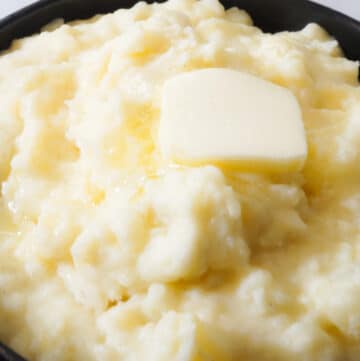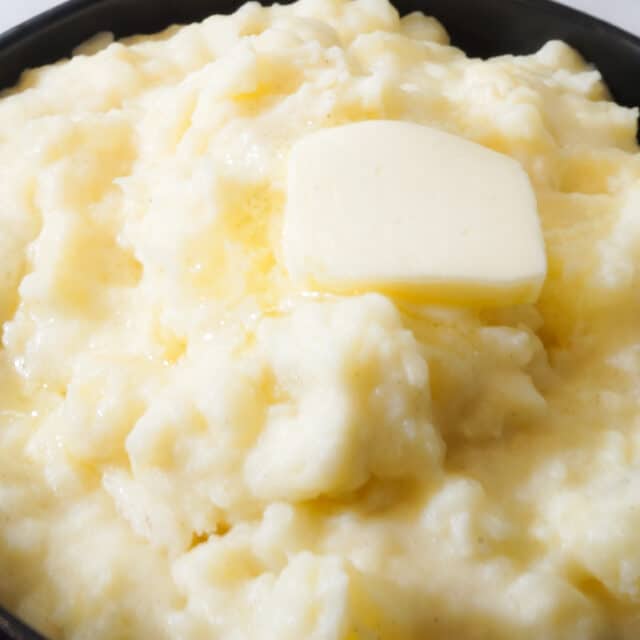 My all-time favorite Creamiest Mashed Potatoes recipe. These homemade mashed potatoes are perfectly rich and…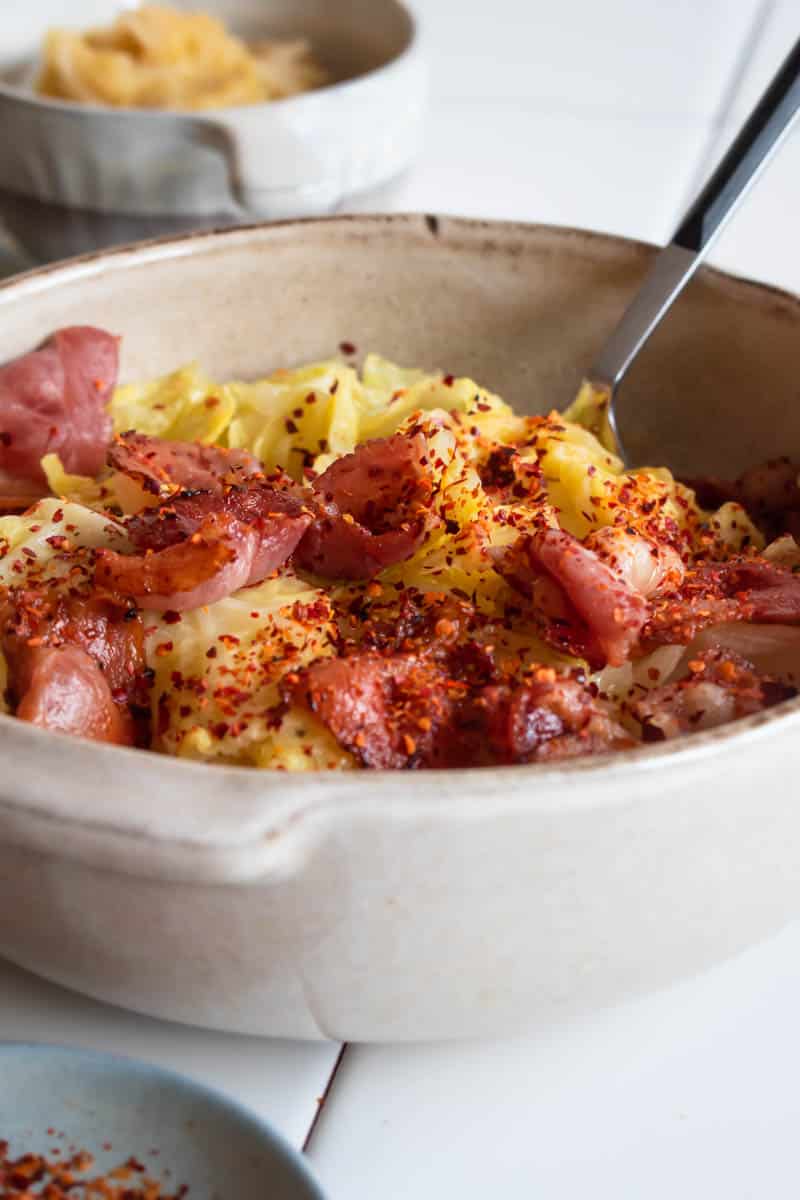 This southern style Smoked Turkey Bacon Cabbage is so delicious, full of flavor and super…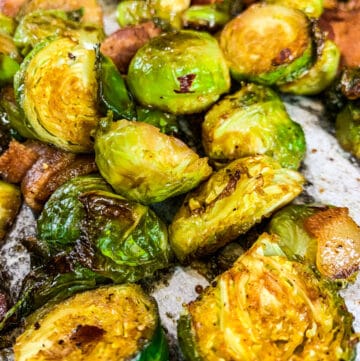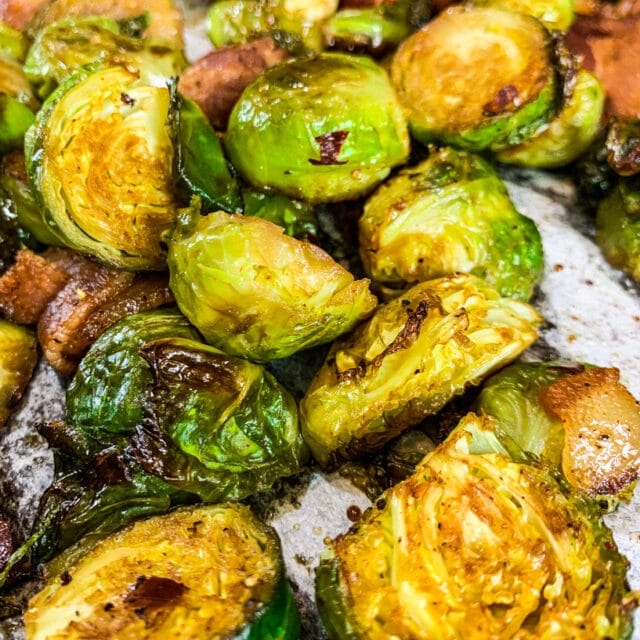 This recipe for Oven Roasted Brussel Sprouts with Bacon will really be The Best Brussels Sprouts…