November 7, 2019 | Last Updated on August 16, 2020 by Patricia Valbrun
This Honey Garlic Salmon is a great way to serve salmon that is just so insanely quick and amazingly delicious! You can see all my quick and easy salmon recipes here.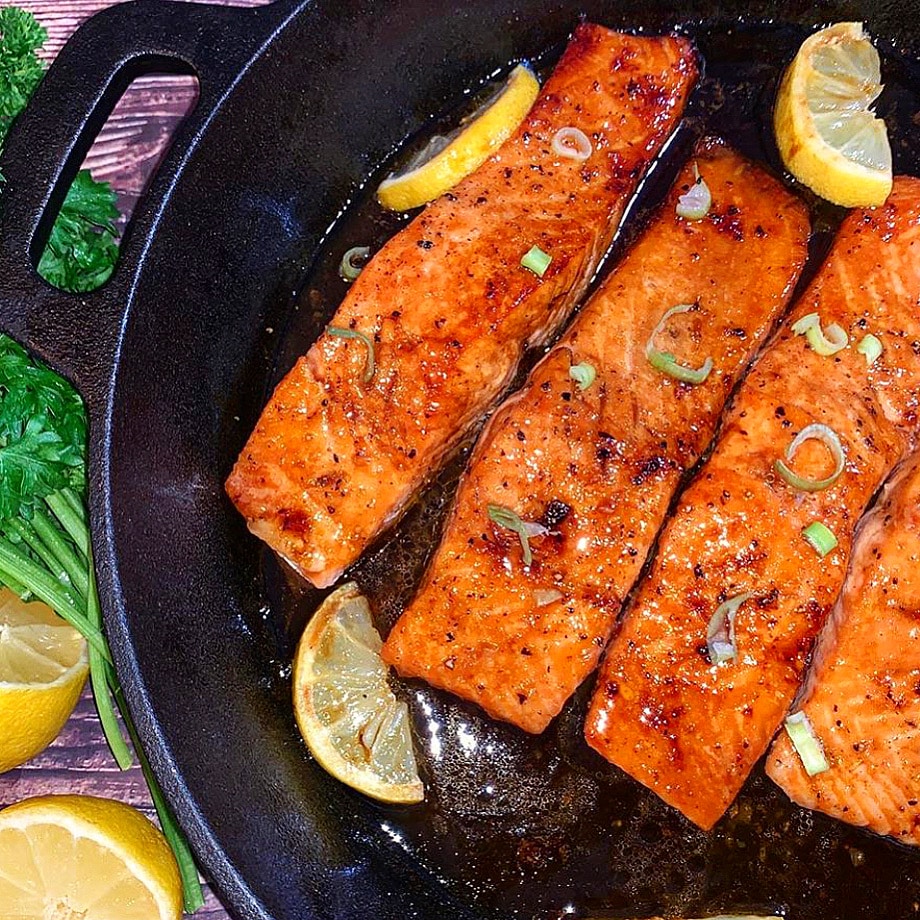 Salmon is such an easy dish to make. Baked, stovetop, fried you name it, it's a winner in my house. Combination of garlic, honey and soy sauce, gives the salmon such a light taste allowing the salmon to be moist, flaky and just perfect for a quick meal. Paired with a salad and potatoes it's always a hit.
How to make Honey Garlic Salmon
This honey salmon recipe only has a handful of everyday ingredients: salmon, soy sauce, honey, garlic, lemon juice .
STEP ONE – Season the salmon pieces. Sear them over medium-high heat for 4-5 minutes/side or until the salmon is just cooked through.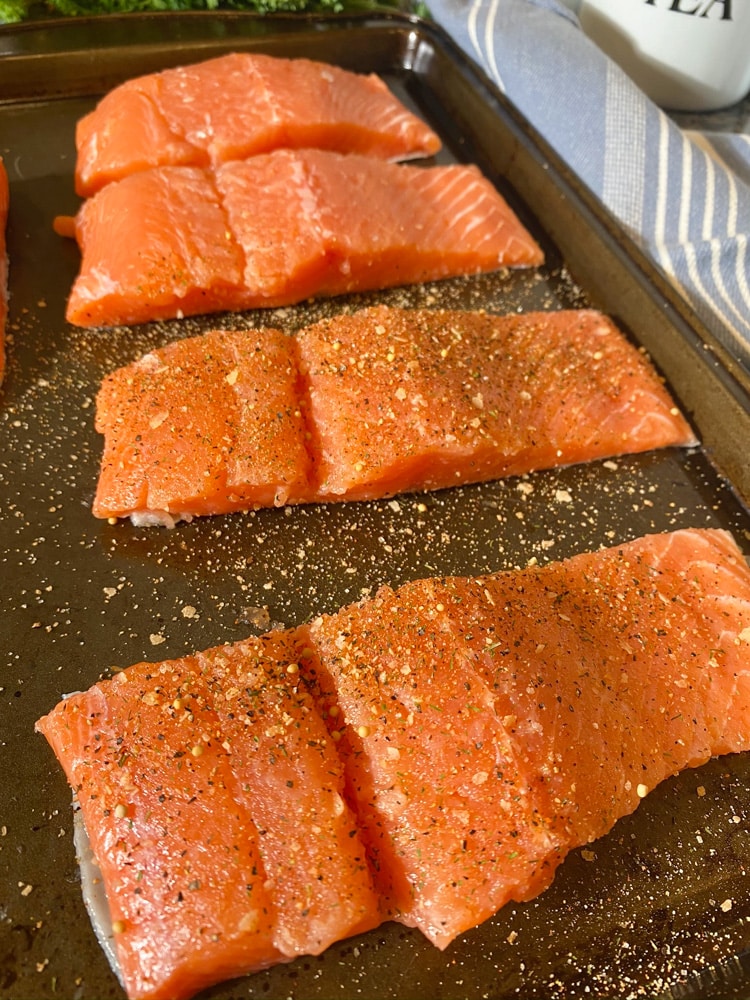 STEP TWO – You then take the fish out of the pan and add the sauce ingredients into the pan (lemon juice, soy sauce, honey, garlic). Cook until it's thickened, add the fish back in, serve warm!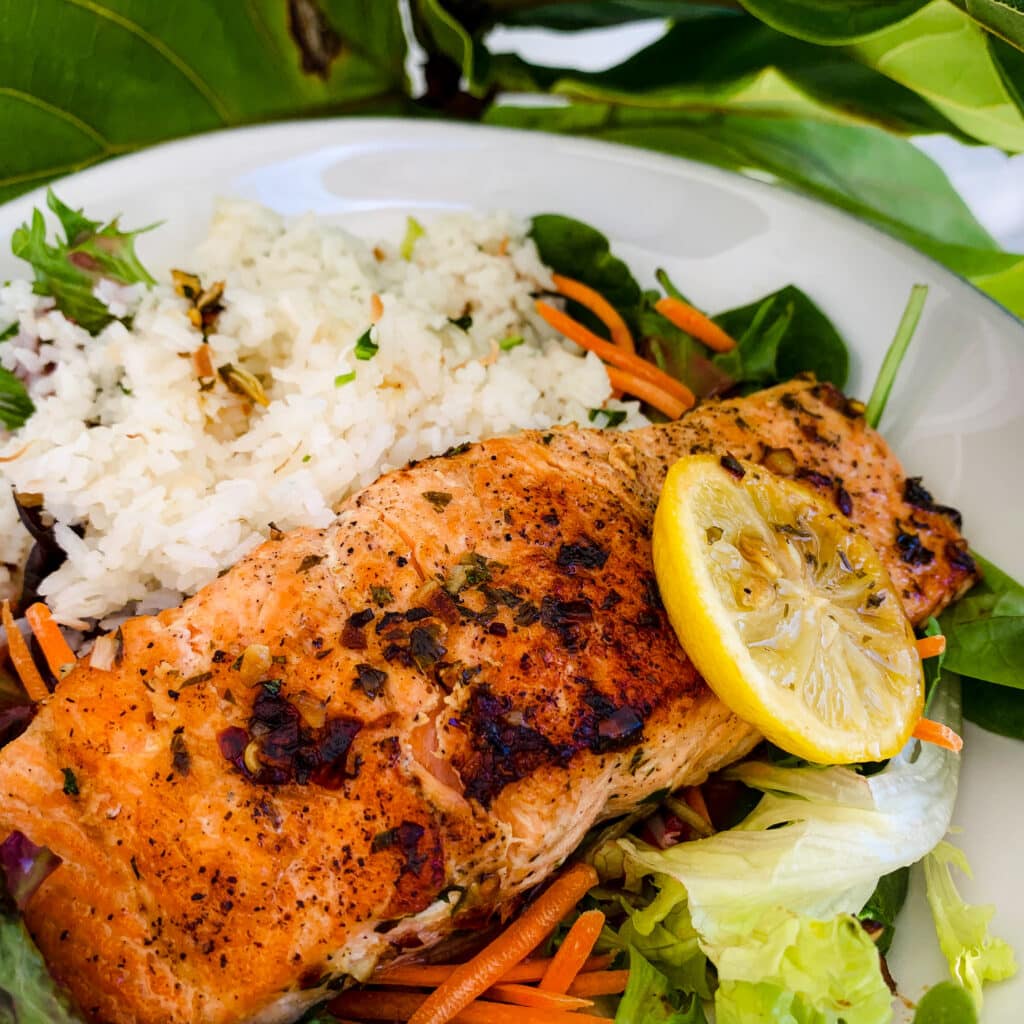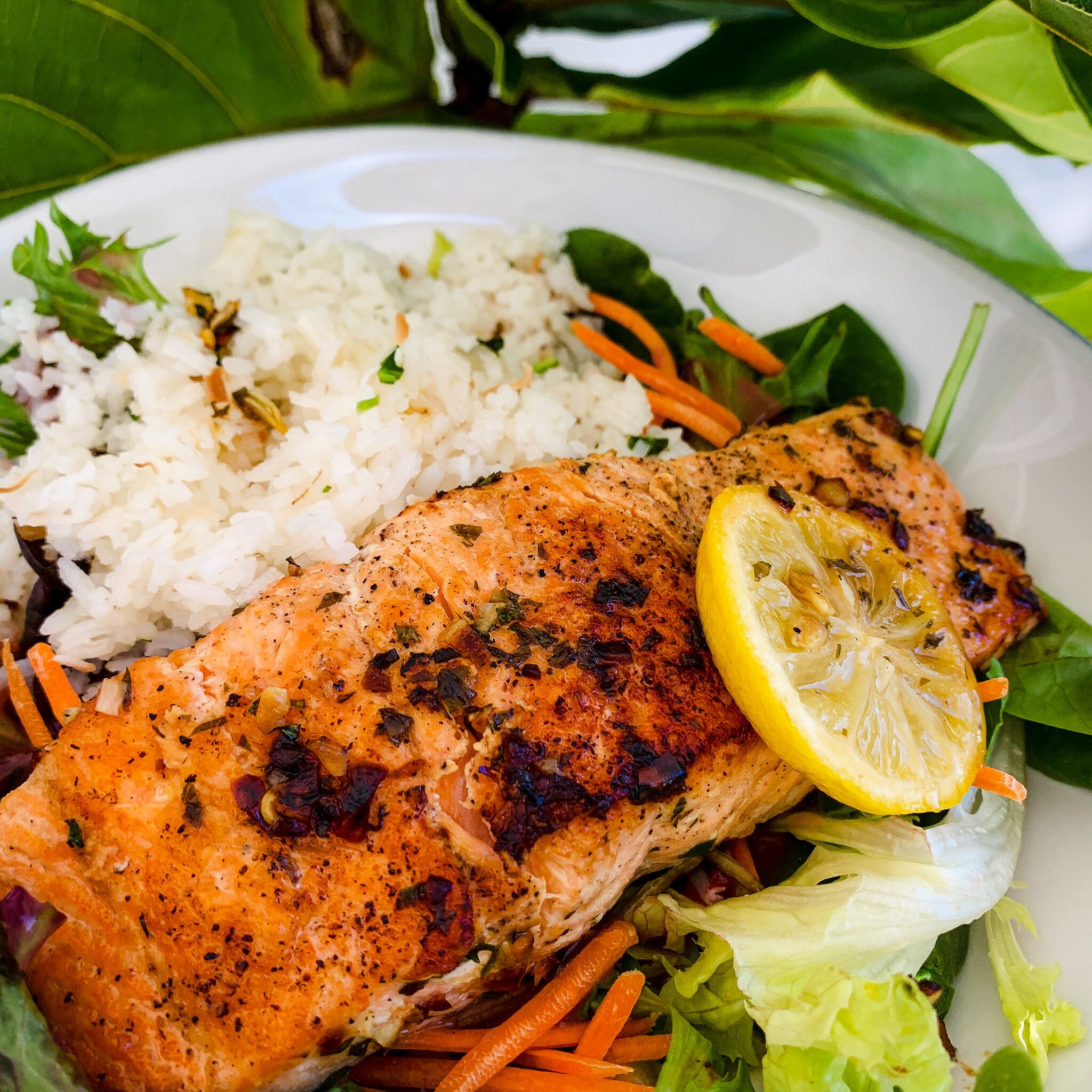 Honey Garlic Salmon Sauce
The honey garlic sauce is made light to complement this dish but If you're looking for a sauce that has more of a pop you can check out this like – sweet chili lime sauceor bourbon glaze.
This salmon is all about the sauce, using simple ingredients from your pantry as – soy sauce, garlic, lemon, and honey. The sauce is cooked down in the salmon allowing it to caramelize, yummy!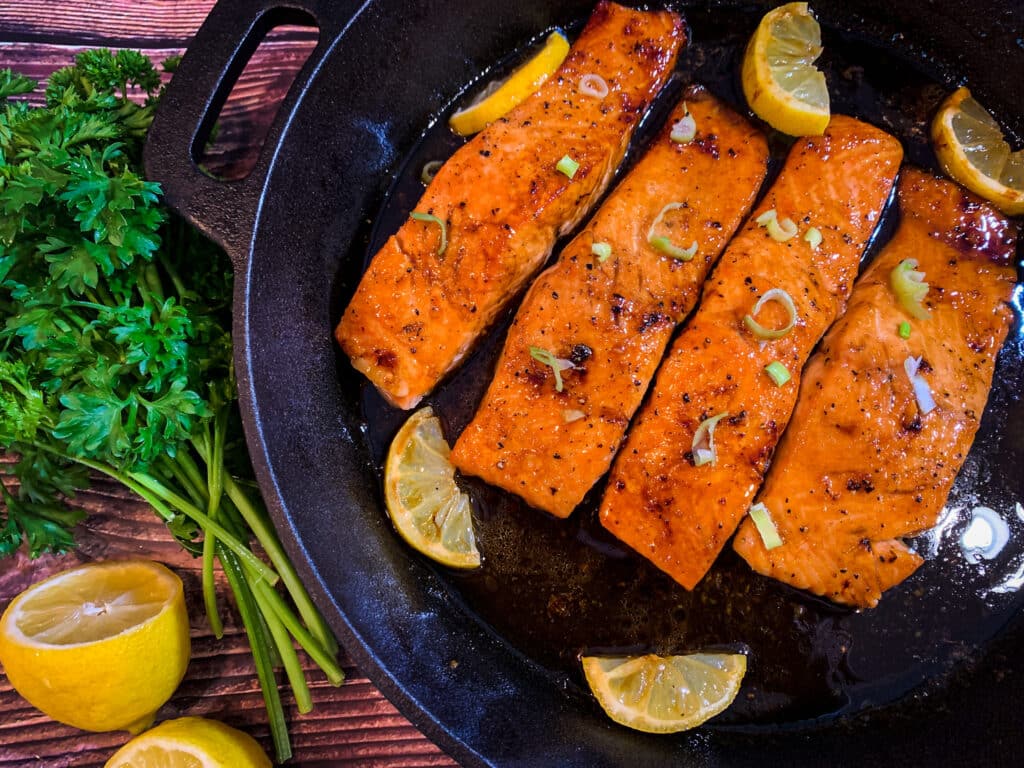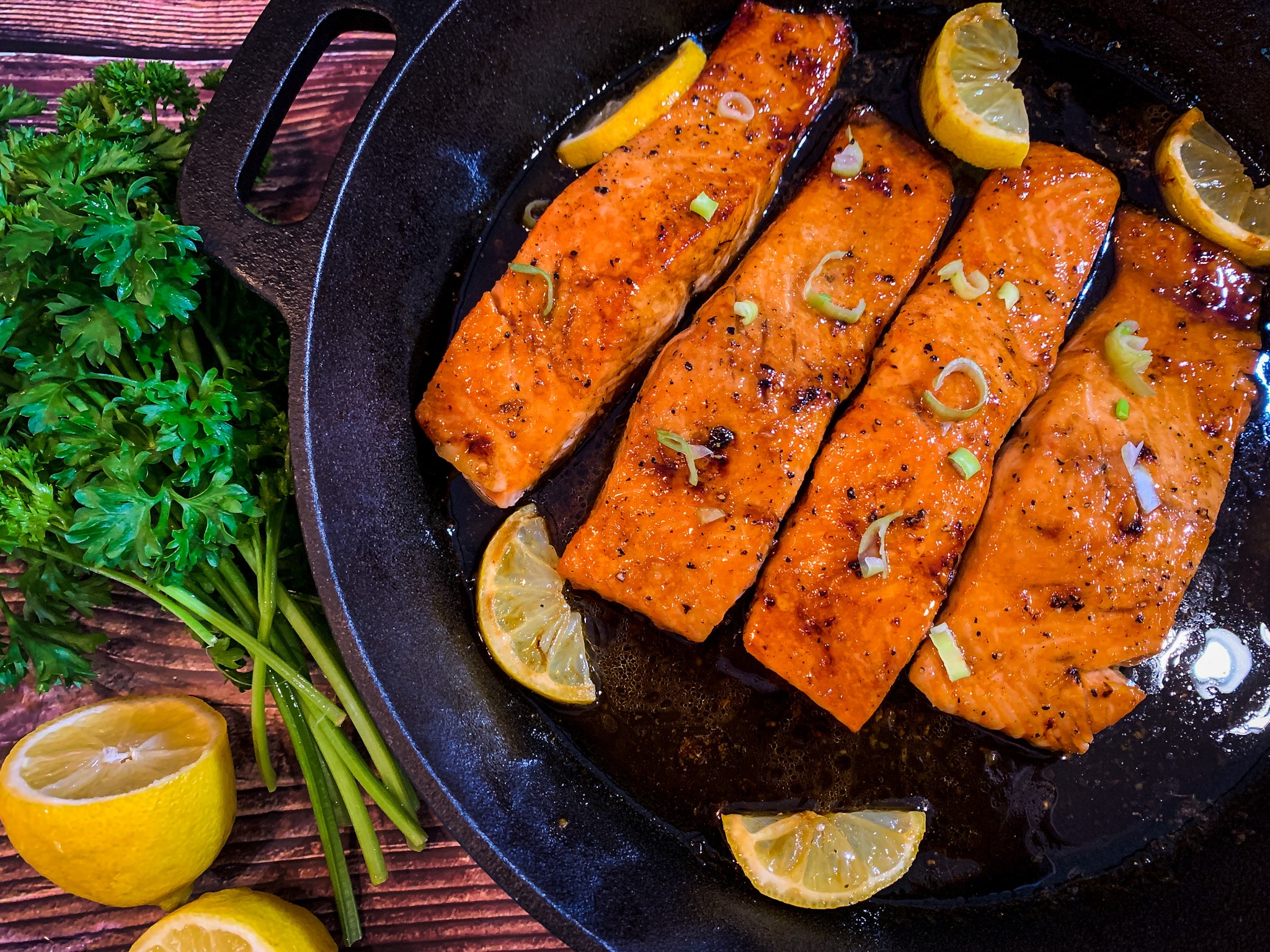 For freshness, its always nice to add lemon juice and garnish with lemon slices or wedges. The lemon takes away the fishiness from the salmon and you could literally taste the difference. Salmon is a fishy fish so don't think about leaving it out . I hope you try this recipe and if you do I hope you love it just as much as I did.
Would you like to see more? SUBSCRIBE to receive the more recipes! Also, follow me on FACEBOOK, PINTEREST, INSTAGRAM or TWITTER.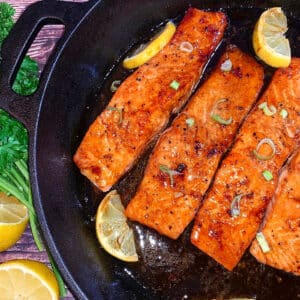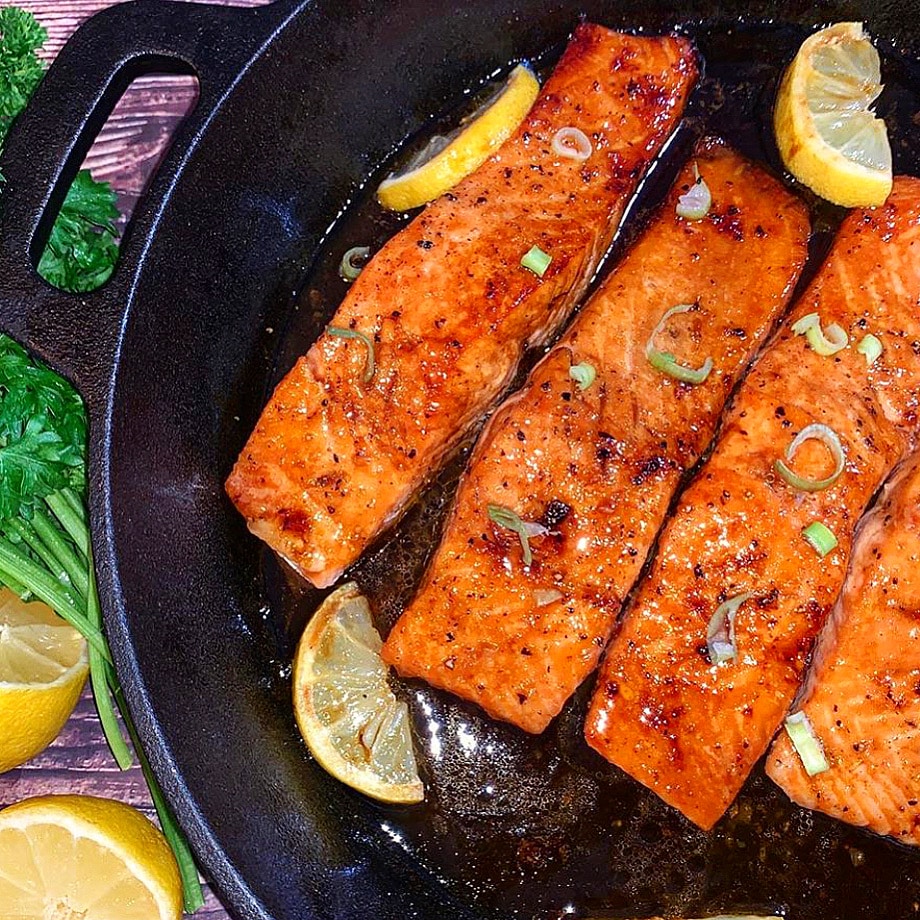 Honey Garlic Salmon
Learn how to make delicious honey salmon. Salmon is such a great and easy dish to make. Baked, stovetop, fried you name it, its a winner.
Ingredients
2

tbsp

olive oil

for frying

4

salmon

skinless

salt and pepper

to season

1/2

tsp

garlic powder

1/2

tsp

onion powder

1

tsp

paprika

2

tbsp

butter

4

tbsp

honey

1

tbsp

garlic paste

2

tbsp

soy sauce

1

tbsp

water

1

tbsp

lemon juice
Instructions
Season salmon with salt, pepper, garlic powder onion powder and paprika

In a medium size pan add oil and sear salmon on med high heat for 3-4 minutes on both sides then remove.

Also, In the same pan add butter, garlic, soy sauce,honey, water and bring to a simmer the add salmon base with sauce.

For more color cook salmon on broil for 5 minutes or until your liking. Garnish with lemon slices and green onions
Nutrition
Subscribe to My Youtube
Subscribe to My Youtube Channel to recieve updates on New Videos and Recipes !
Did you enjoy this honey salmon recipe? Leave a comment and let me know what you think. You can find more salmon recipes here.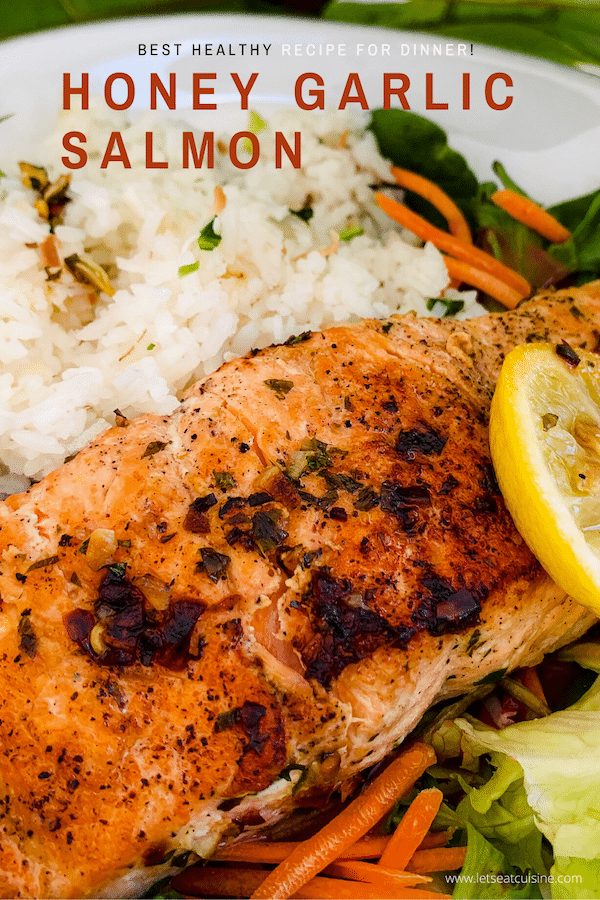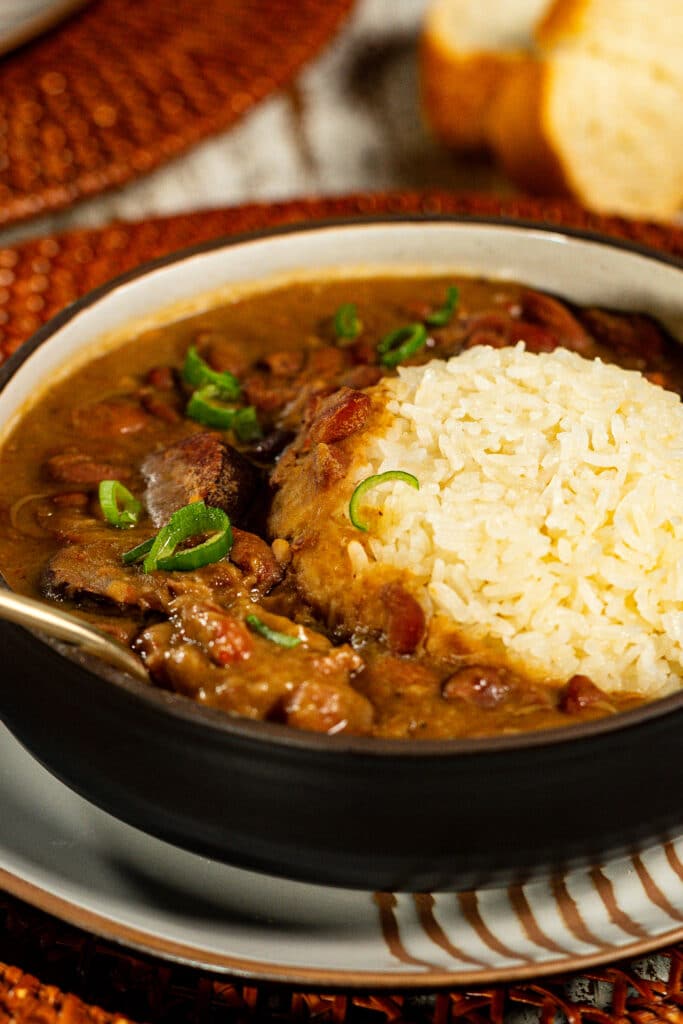 A pot of this Authentic Louisiana-style Red Beans and Rice epitomizes comfort. Tender beans, tons of aromatics,…