December 12, 2019 | Last Updated on January 22, 2023 by Patricia Valbrun
Buffalo Cauliflower Wings is a simple appetizer that is great for parties. We love making this buffalo cauliflower recipe with a side of blue cheese dressing or ranch dressing when we are entertaining!
For a healthier opinion you can also try this Keto Roasted Cauliflower. Which can be paried with Fresh Cod Fish Recipe or Salmon Cakes.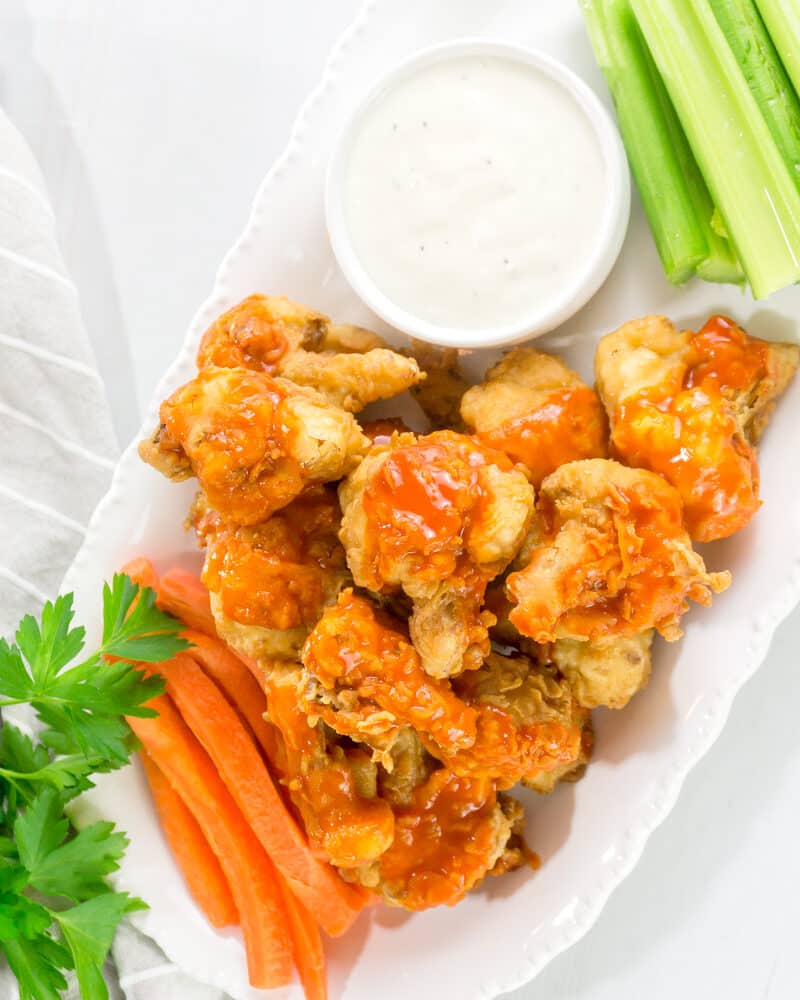 These are my favorite ways to eat cauliflower. I mean who doesn't love all things buffalo-style. To being the next big thing, this recipe tastes absolutely delicious!
How To Make Buffalo Cauliflower Wings
This recipe is so easy because you only need two bowls! To make baked buffalo cauliflower:
Clean– Hold the cauliflower head under warm water and clean off debris. Next, pull pieces apart making sure all pieces are just about the same size.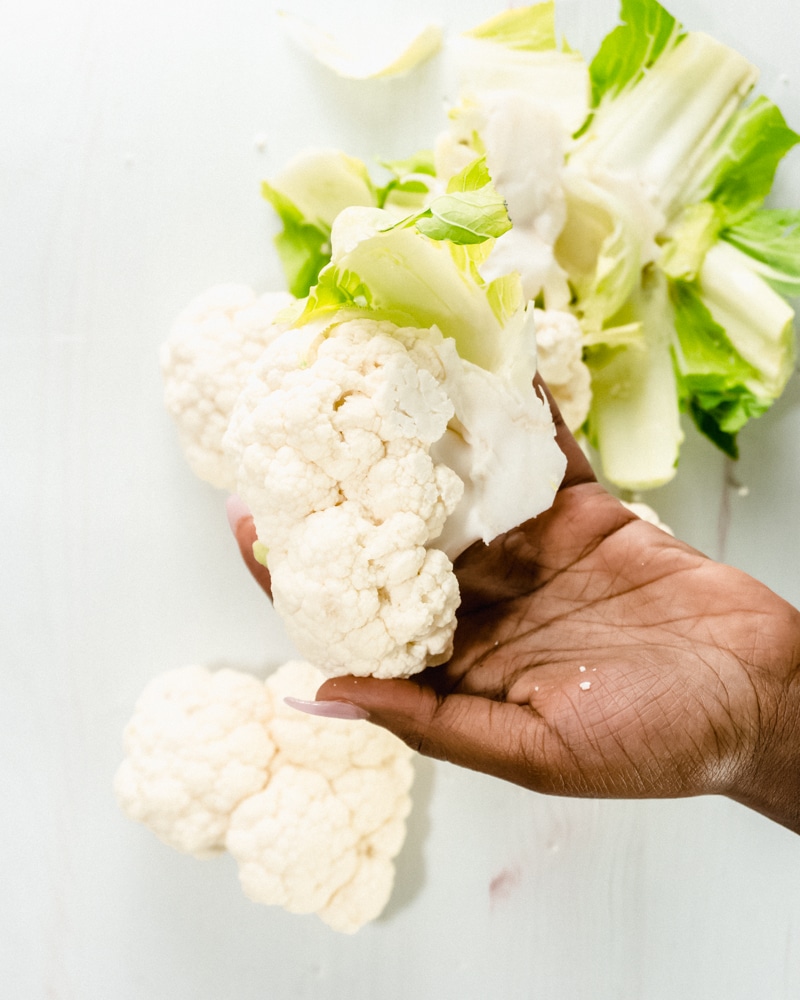 Wet/Dry– In a large bowl add all wet ingredients. Stir and set aside. In a smaller bowl do the same for dry ingredients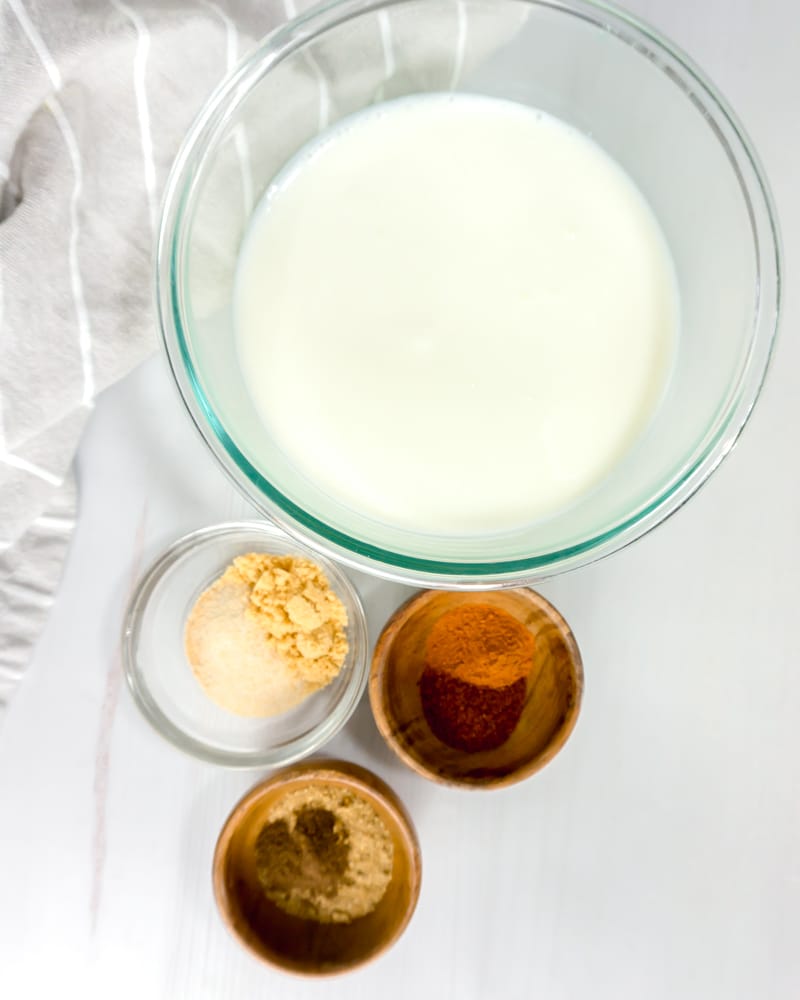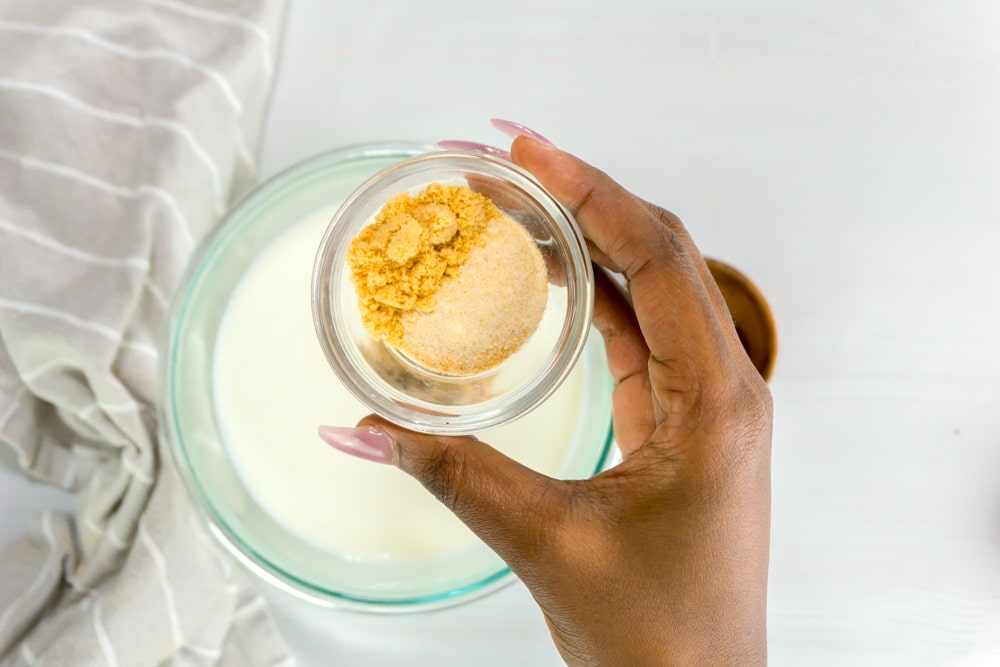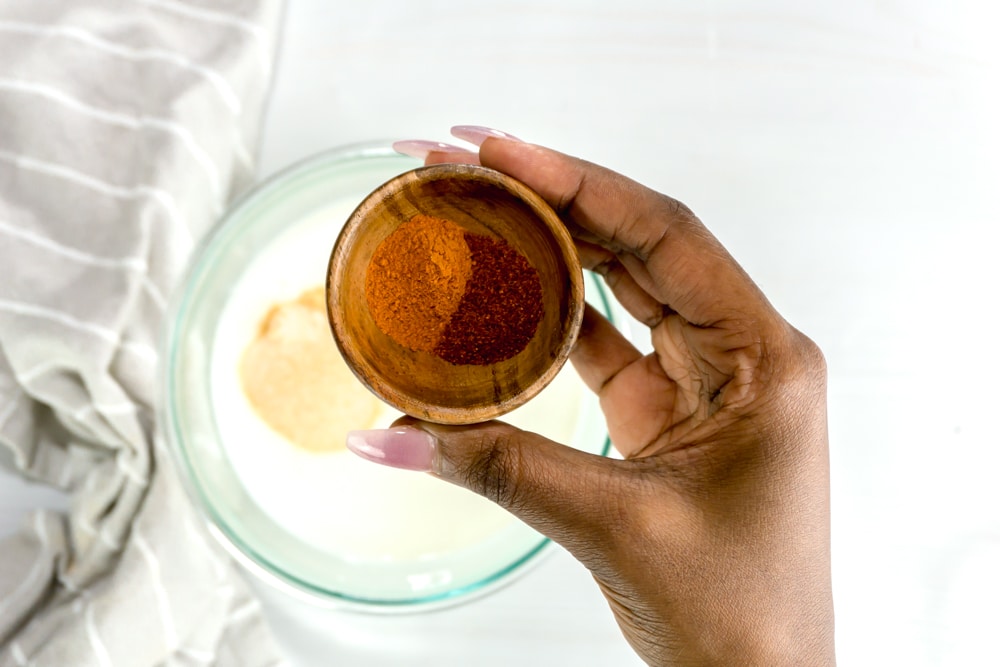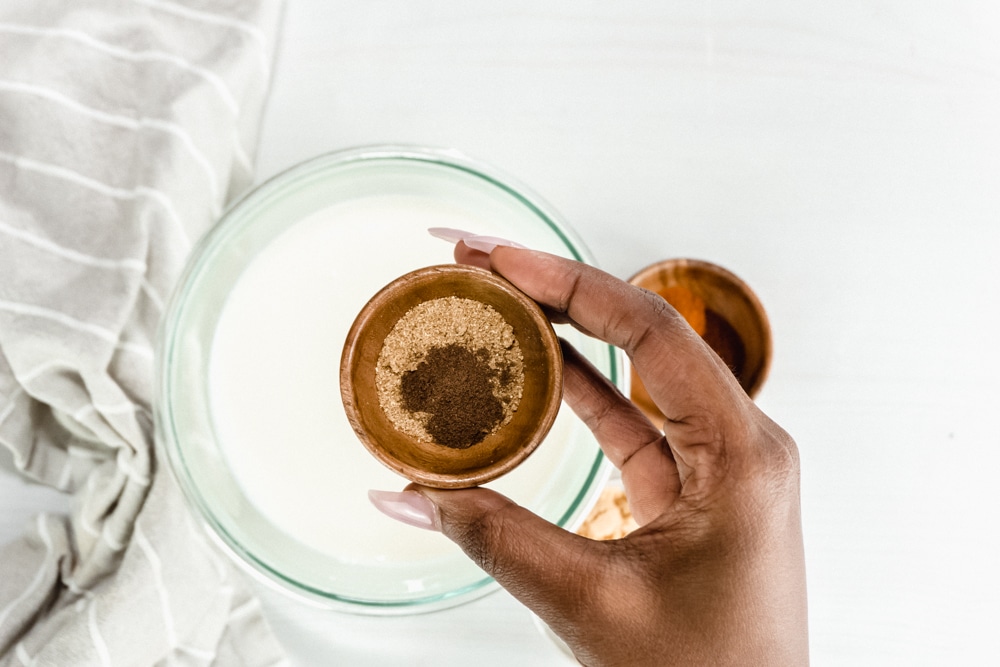 Preheat oil to 350F.
Coat– Dip cauliflower piece by piece in the batter then flour and set aside using a baking rack to drain all access batter. Repeat until all cauliflower is coated.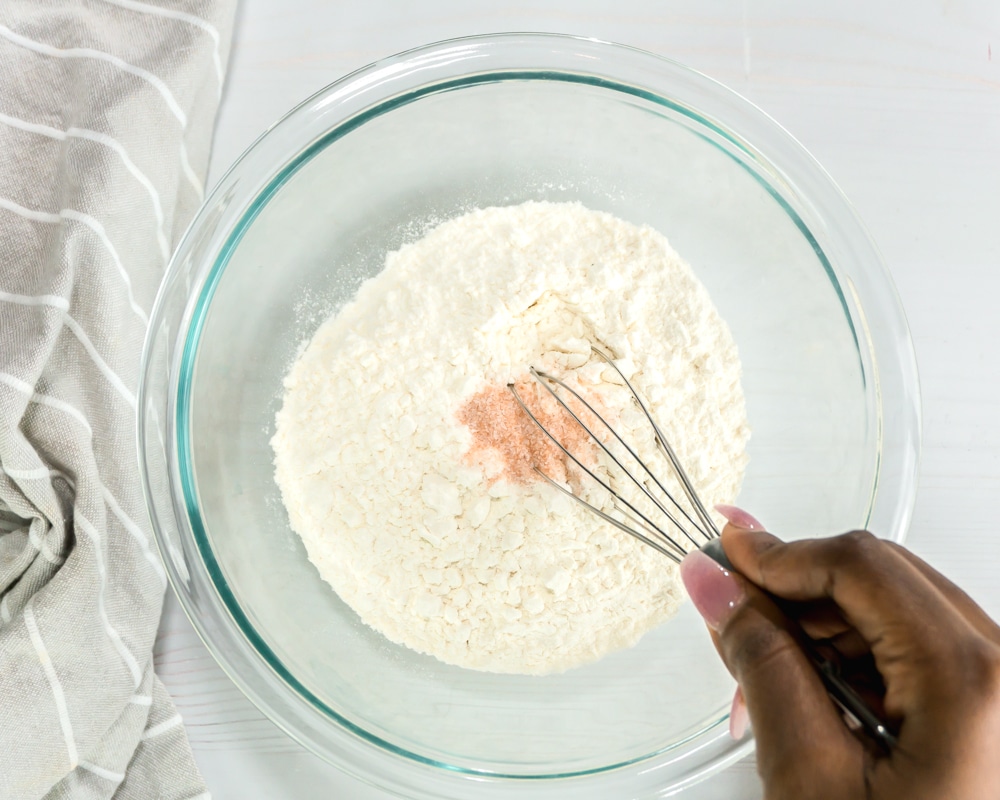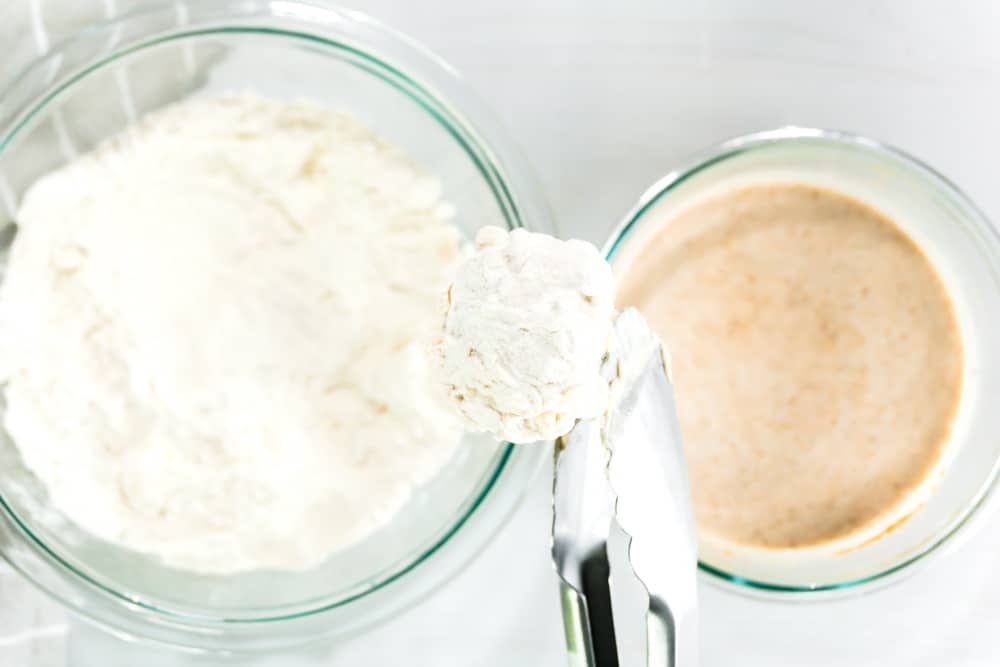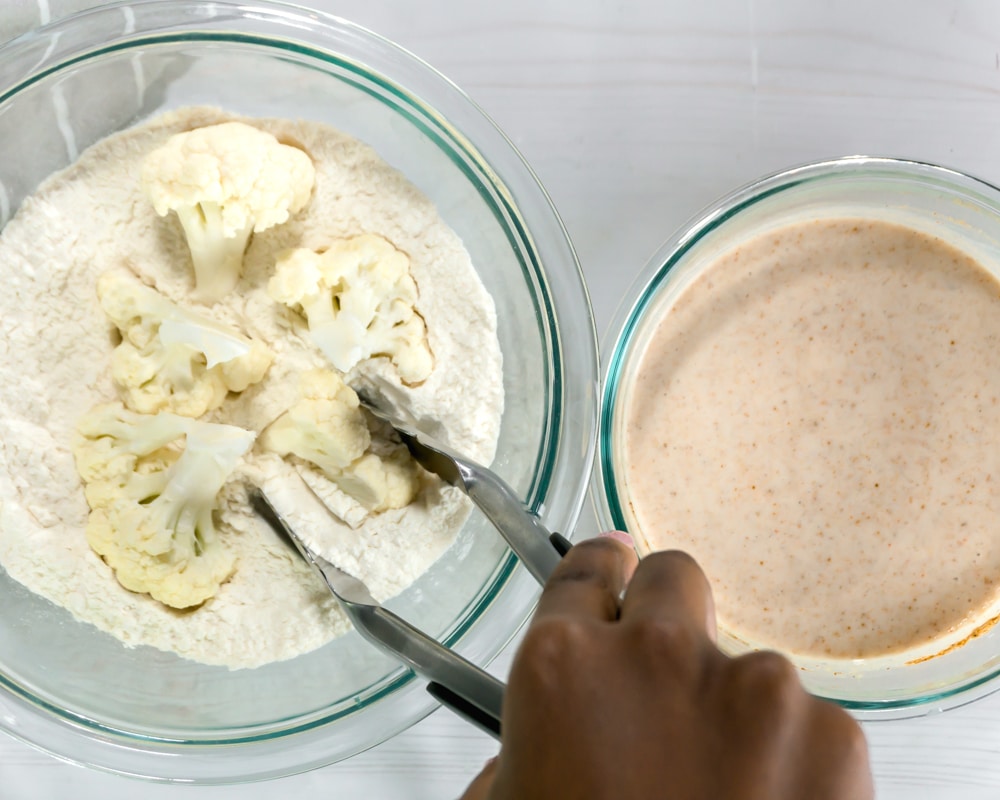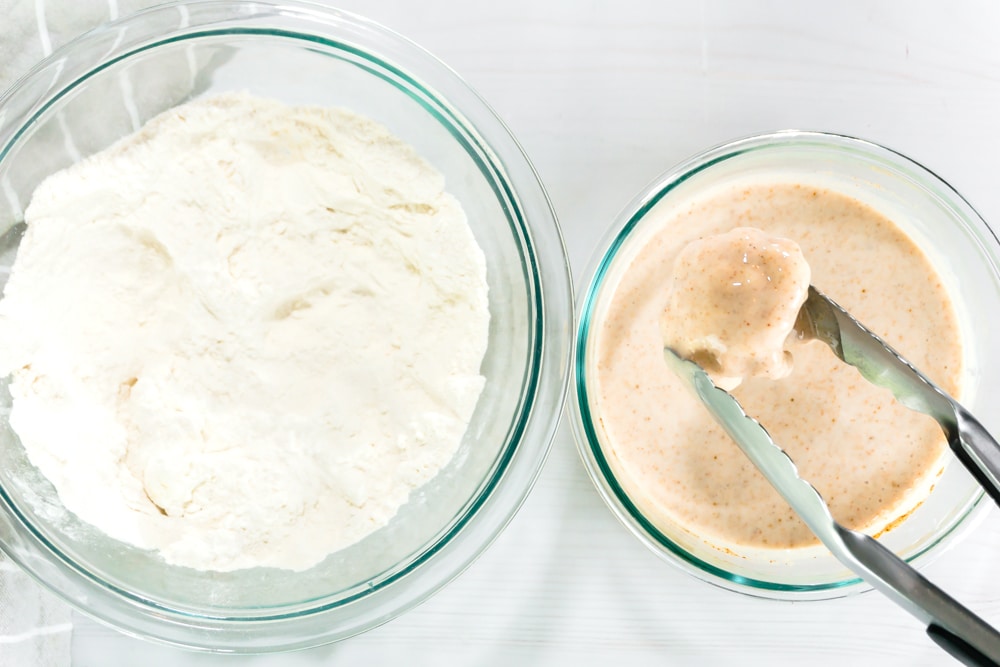 Toss– Coat with Franks hot buffalo sauce and garnish with parsley and serve.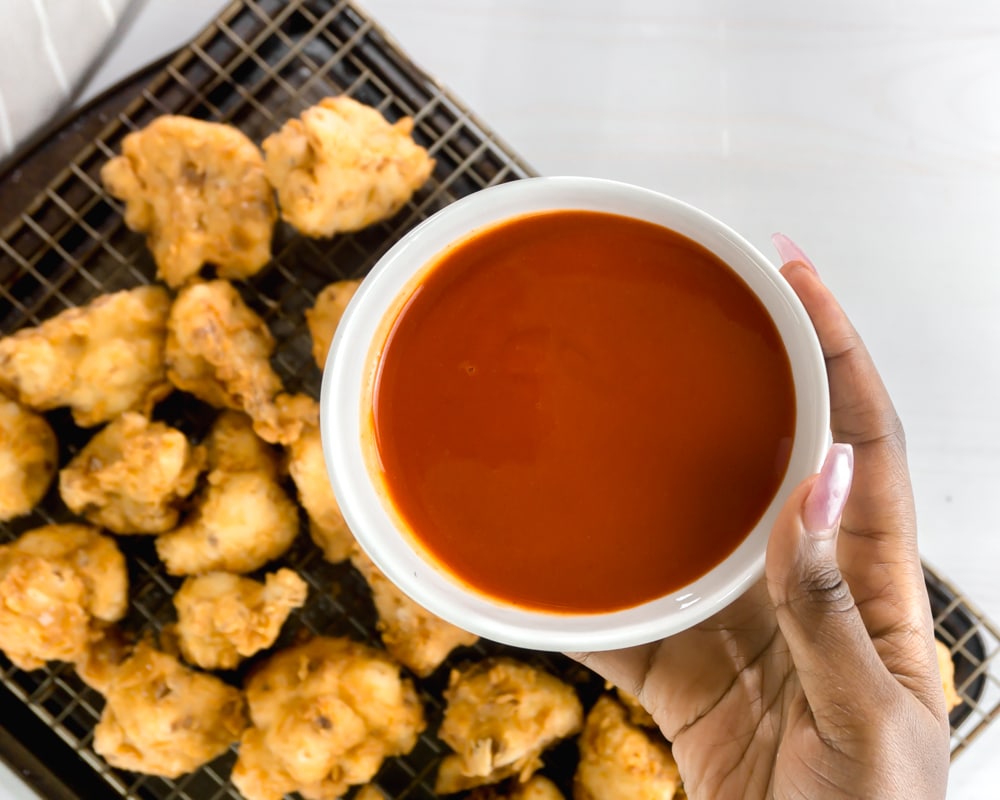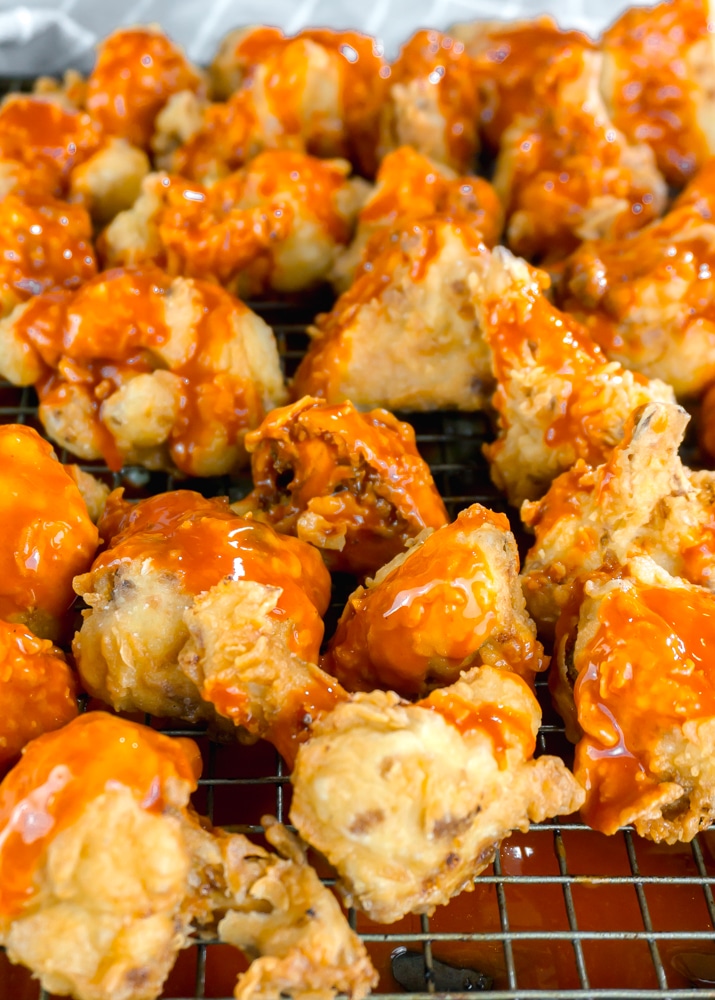 Enjoy!
Buffalo Sauce vs Hot Sauce
Buffalo Sauce is not the same as plain hot sauce out of the bottle. When you order buffalo wings in a restaurant, the sauce is generally hot sauce to 1 part melted butter and cornstarch for thickening and that's why they taste so good!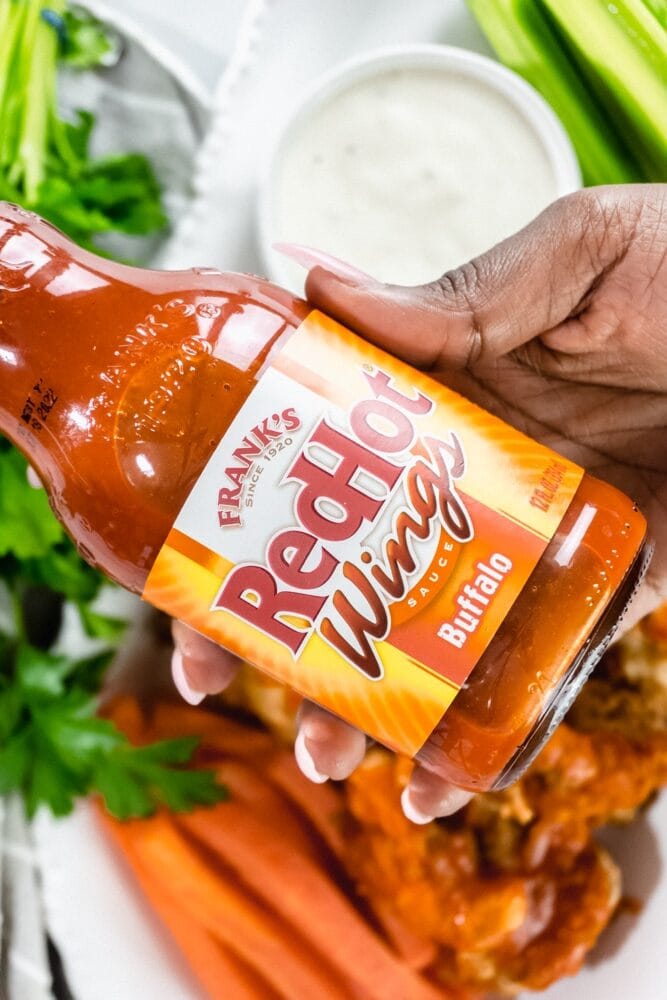 What to Eat With Buffalo Cauliflower?
What can't you eat with buffalo cauliflower bites? Just like chicken wings, buffalo cauliflower bites call for sides of celery and carrots. But, why stop there? Why not make an amazing buffalo cauliflower salad with your own homemade avocado ranch dressing?
It's also great as a buffalo cauliflower wrap or a juicy sandwich on a hoagie roll like the most famous Louisiana style Po Boys but with Cauliflower!
Are Buffalo Cauliflower Wings Healthy?
Yes! For a healthier option you can bake the cauliflower while also opting out the buttermilk and all-purpose flour with almond flour and one egg. Bake at 425F for 25-30 minutes.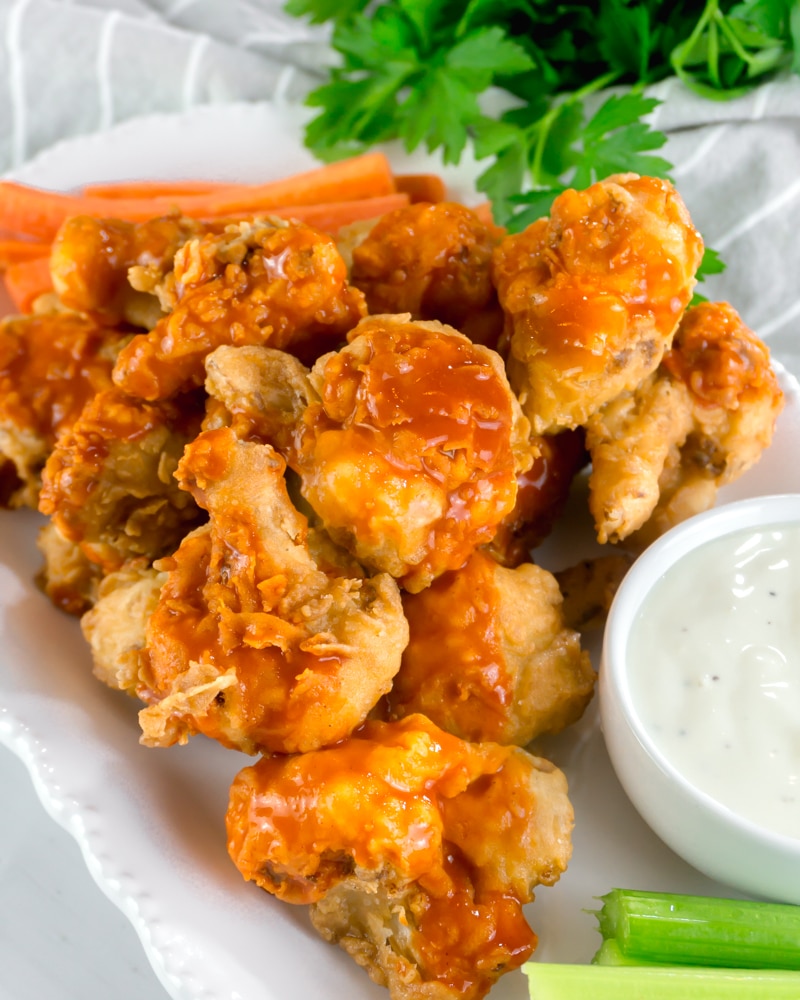 This healthy optionis perfect for those who are doing the Whole 30 diet. Made with only a few simple ingredients which all happen to be completely healthy.
Can I Make Vegan Buffalo Cauliflower Wings?
You most definitely can make these cauliflower wings vegan. I mean they are a versitle vegetable that can be easily converted for every and any special diet needs.
Do this by opting out buttermilk for almond milk with one tablespoon of lemon. Also, leave out and the egg, there's no need for it. Bake or frying is optional!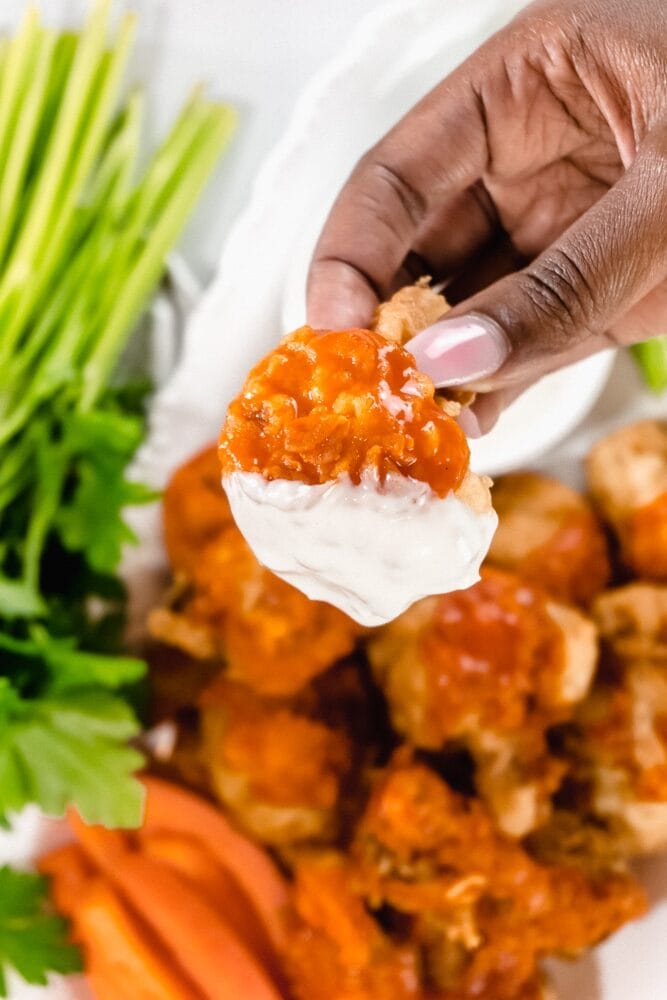 If you liked this recipe, you'll want to try these!
Would you like to see more? SUBSCRIBE to receive the more recipes! Also, follow me on FACEBOOK, PINTEREST, INSTAGRAM, YOUTUBE or TWITTER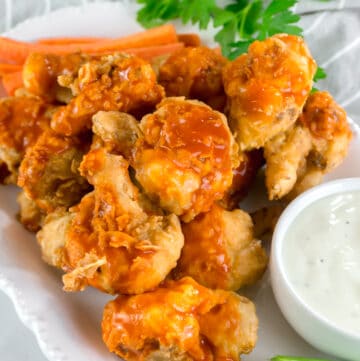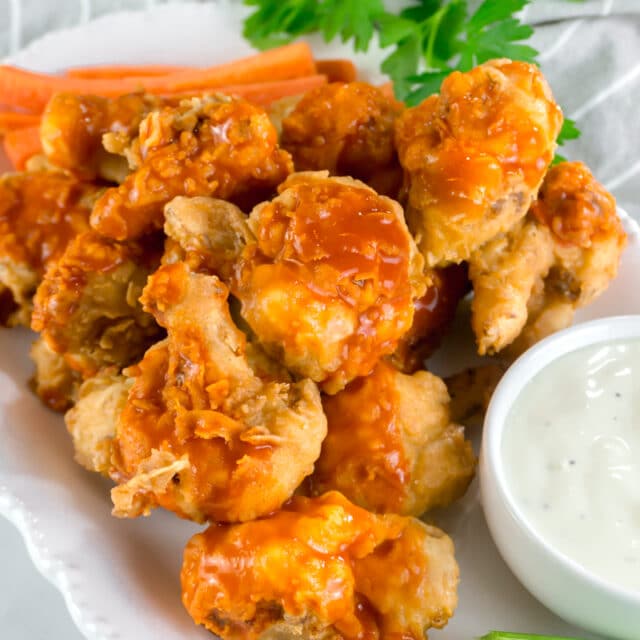 Buffalo Cauliflower Wings
Buffalo Cauliflower Wings is a simple appetizer that is great for parties. We love making this buffalo cauliflower recipe with a side of blue cheese dressing or ranch dressing when we are entertaining!
Ingredients
1

cauliflower

vegetable oil

2

cups

franks buffalo sauce
Dry Mixture
2

cups

all purpose flour

1

teaspoon

salt
Wet Ingredients
2

cup

buttermilk

vegan buttermilk made of soy or regular non vegan optional

2

teaspoon

coriander

1

teaspoon

cayenne pepper

1

teaspoon

garlic powder

1

teaspoon

onion powder

1

teaspoon

mustard powder

1/2

teaspoon

paprika

1/4

teaspoon

alspice

1

teaspoon

salt
Instructions
Preheat the oil to 350 degrees Fahrenheit. Line a baking sheet with parchment paper and top with a cooling rack. Set aside.

Cut the cauliflower: Remove the green leaves from the bottom and trim the stump. Turn the cauliflower right-side-up and cut into quarters. From each quarter, trim the center by making a cut diagonally. Using hands, break cauliflower into florets.

In a large mixing bowl, combine flour, salt and set aside. For wet batter, add buttermilk, coriander, cayenne pepper, paprika, garlic, onion powder, allspice and mustard powder and salt.

Add cauliflower florets to dry batter, wet and then dry, mixing bowls and using tongs, coat evenly. Place cauliflower on the prepared baking sheet and allow the excess batter to drip from the cooling rack to the parchment paper.

Deep fry for 5-7 minutes until golden brown. Place on cooling rack to drain out oil.

When cauliflower is done cooling down, pour on buffalo sauce to coat each piece.

Serve with ranch, carrots, and celery.
Nutrition
Serving:
6
Servings
|
Calories:
233
kcal
|
Carbohydrates:
42
g
|
Protein:
9
g
|
Fat:
4
g
|
Saturated Fat:
2
g
|
Polyunsaturated Fat:
0.4
g
|
Monounsaturated Fat:
1
g
|
Cholesterol:
9
mg
|
Sodium:
890
mg
|
Potassium:
468
mg
|
Fiber:
4
g
|
Sugar:
6
g
|
Vitamin A:
284
IU
|
Vitamin C:
47
mg
|
Calcium:
128
mg
|
Iron:
3
mg
Subscribe to My Youtube
Subscribe to My Youtube Channel to recieve updates on New Videos and Recipes !
How did you like this recipe? Leave a comment and let me know what you think. Looking for another to pair with is one ? Try these Plantains next!