January 4, 2020 | Last Updated on January 20, 2023 by Patricia Valbrun
Curry Chicken is a popular staple Indian food with masala – a unique spice mixture. However, today we're cooking up a slightly different version – Jamaican Curry Chicken!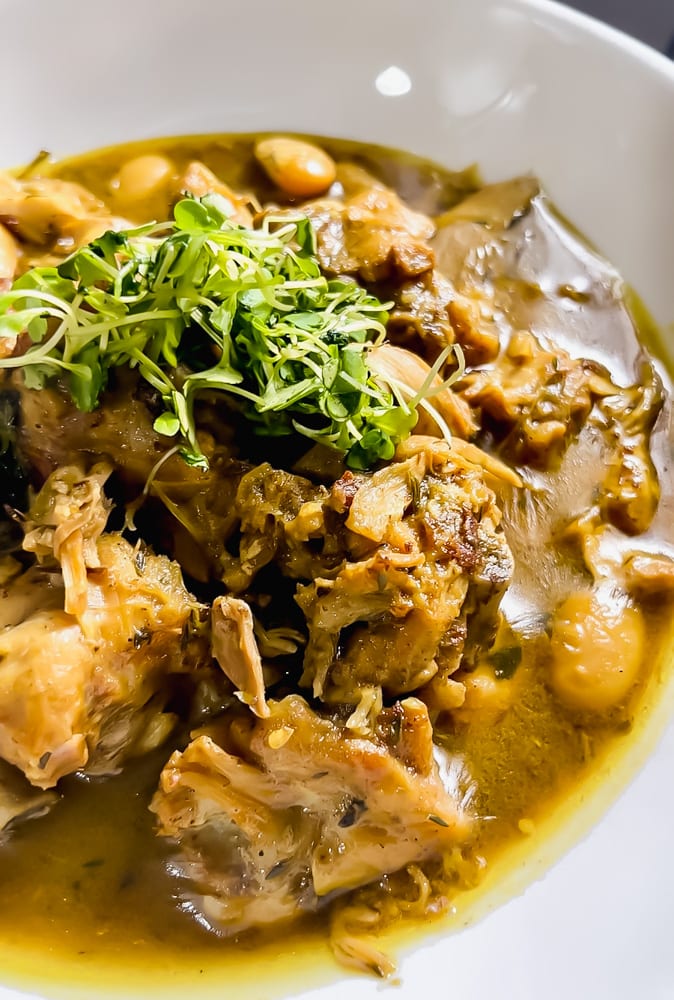 Marinate the Chicken
To get more flavor to the chicken, marinate it for 24 hours or at least for two hours. This will let the spices be absorbed thoroughly bringing out its unique taste.
I added Epis, a Haitian seasoning or simply called "green seasoning" to give this dish a distinct taste. It's also used to marinate meats, cook rice and etc. Here's how I make this seasoning.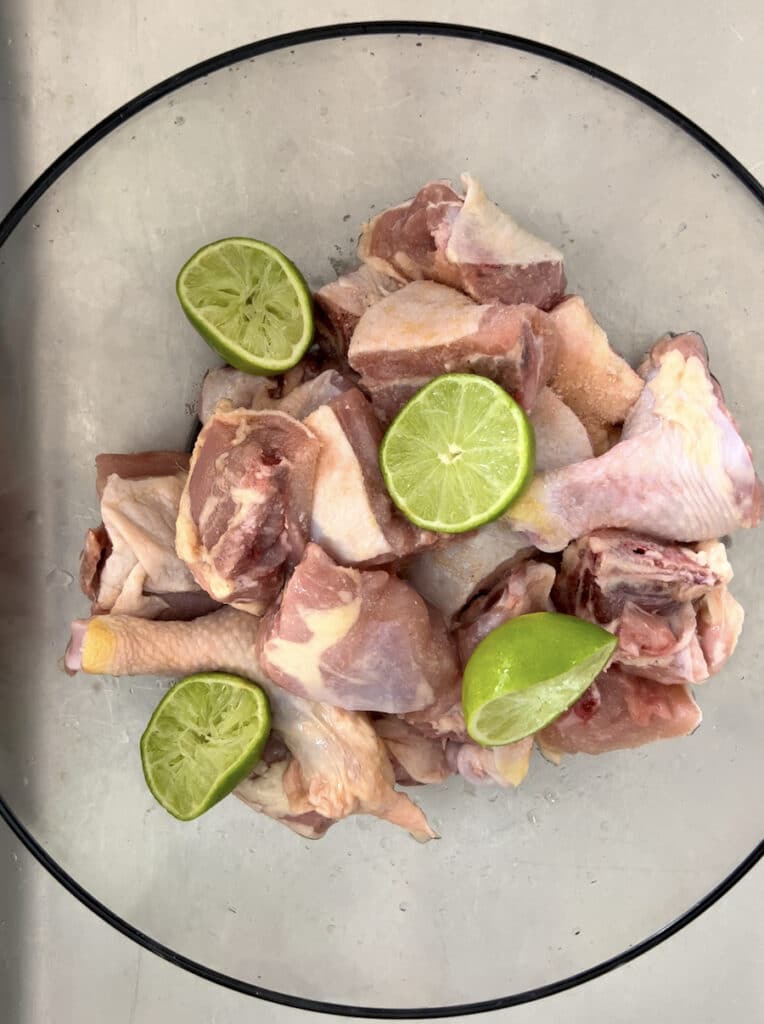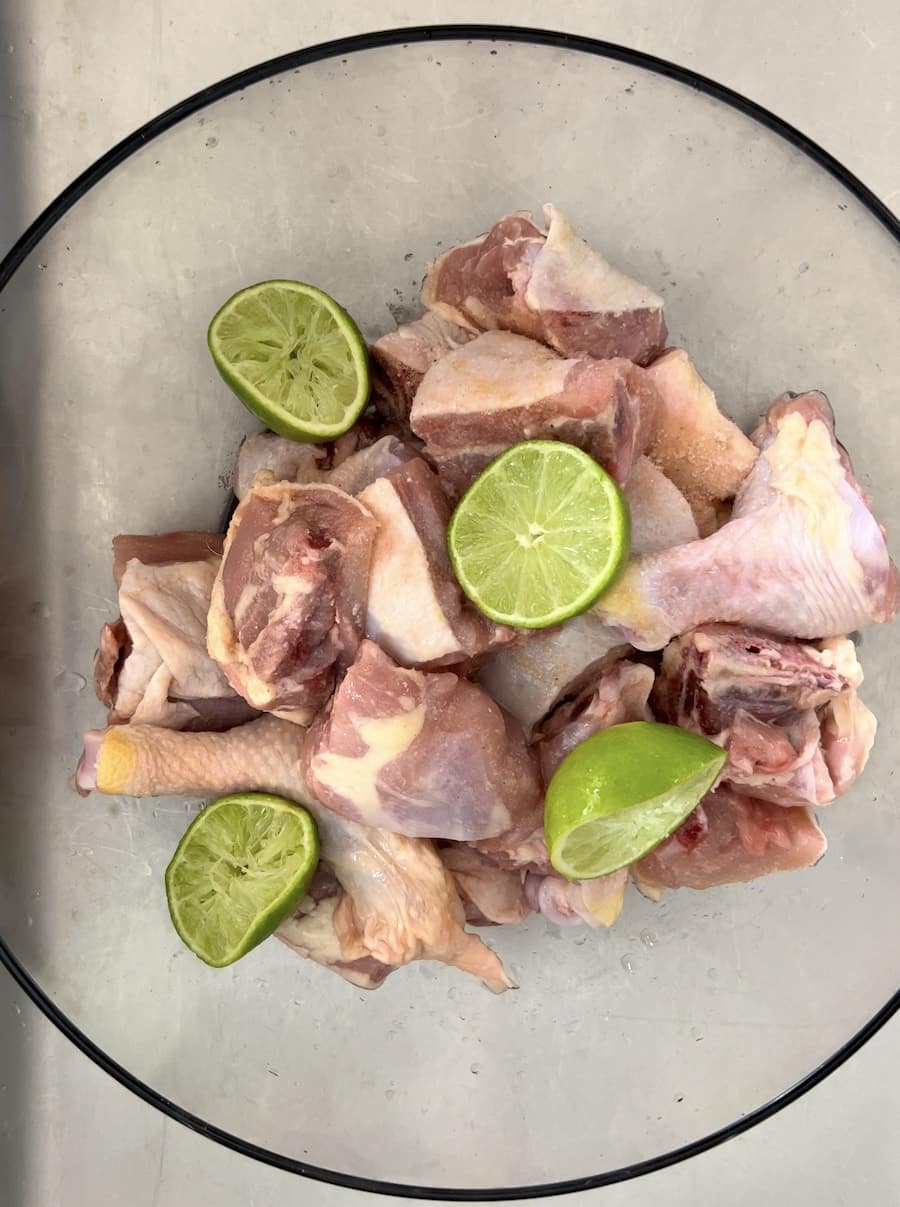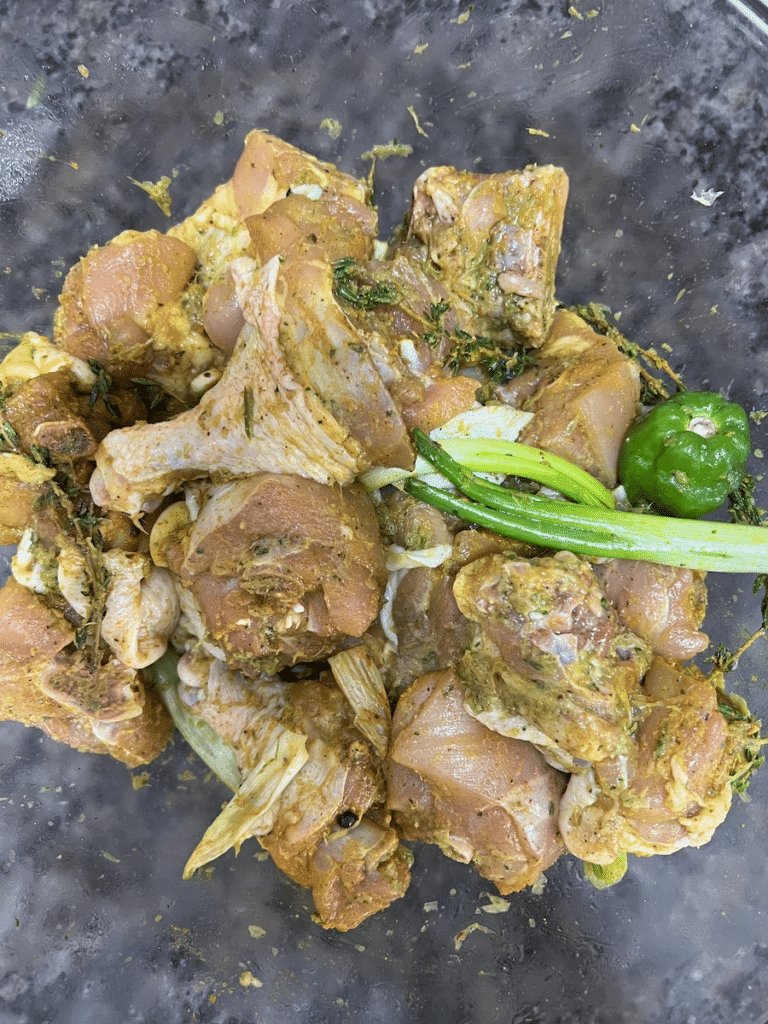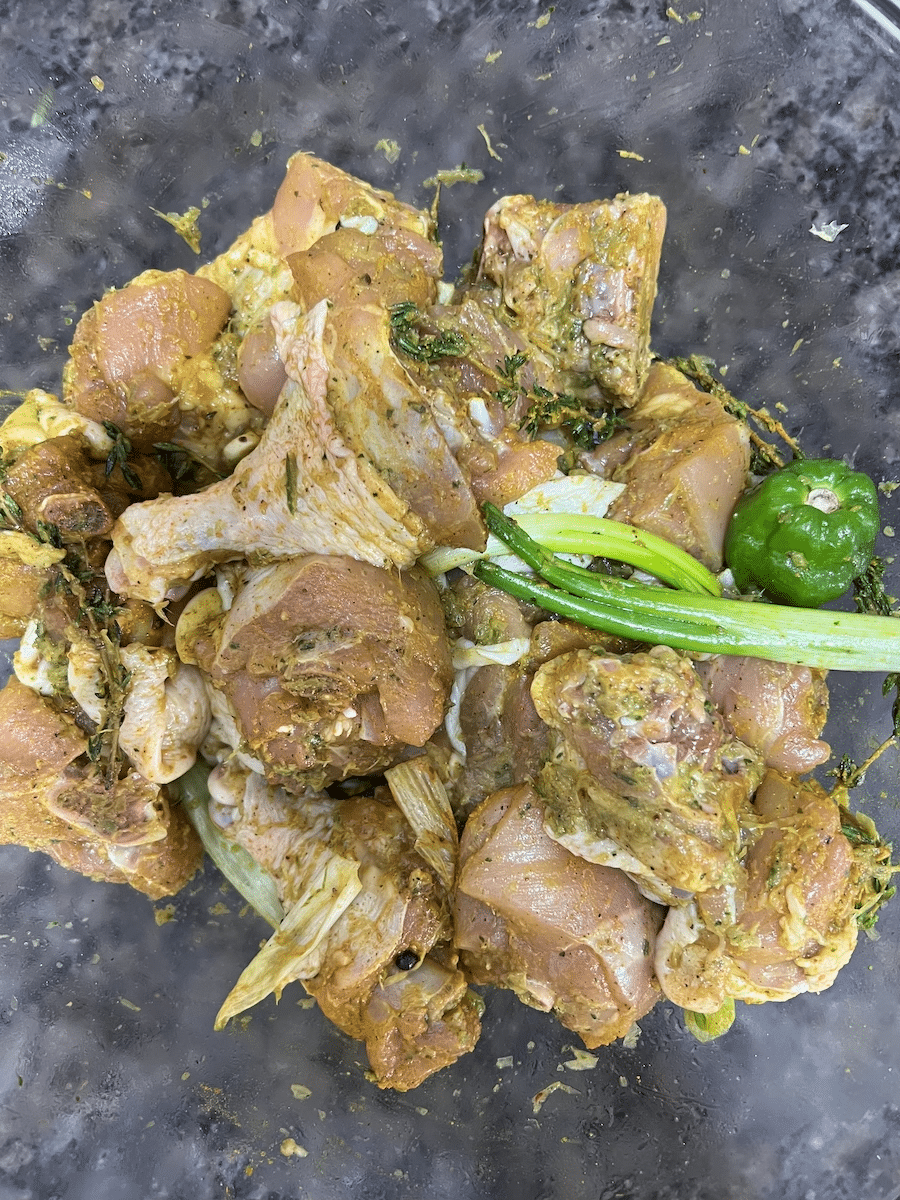 Jamaican Curry Chicken Recipe
This dish, unlike its Indian counterpart, has a distinct taste and includes allspice and recaito. If you really wanna know the difference between these two, start cooking now!
1. Make sure to clean the chicken thoroughly, here's how I do it.
2. Use only the freshest ingredients to get the best taste.
3. When you're cooking the chicken, wait for it to turn golden brown before turning it the other way around. This will ensure an even cook.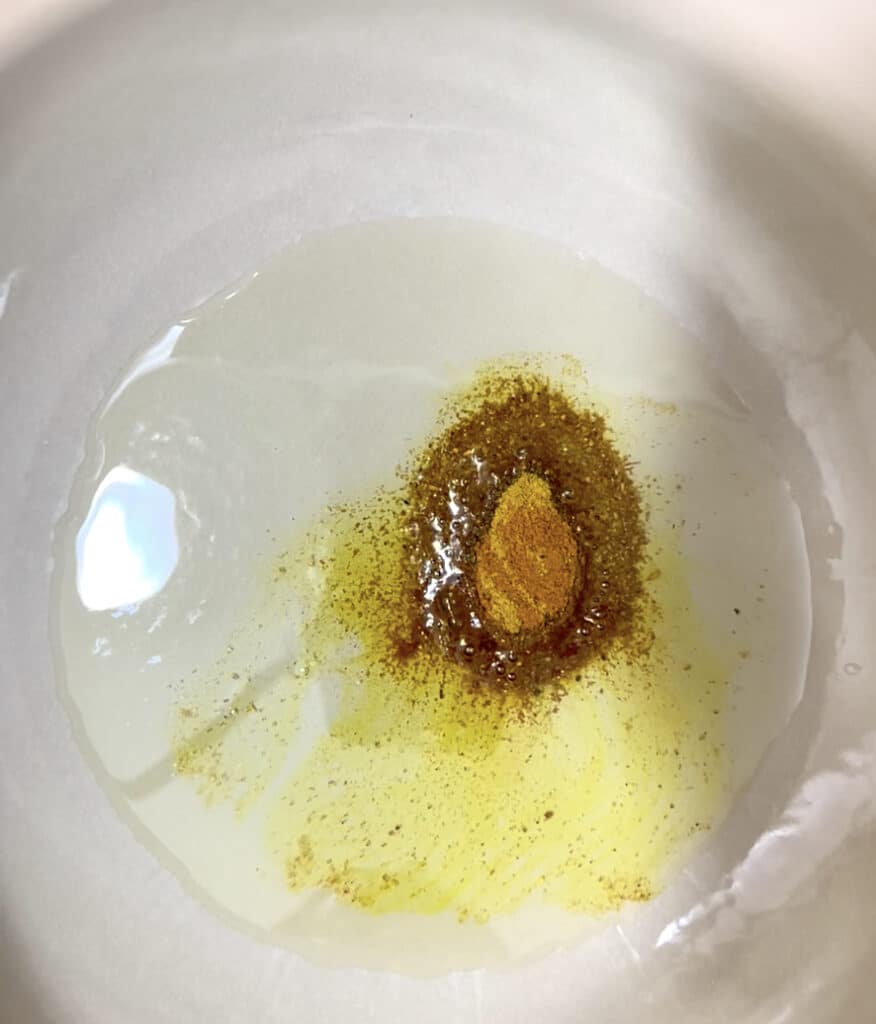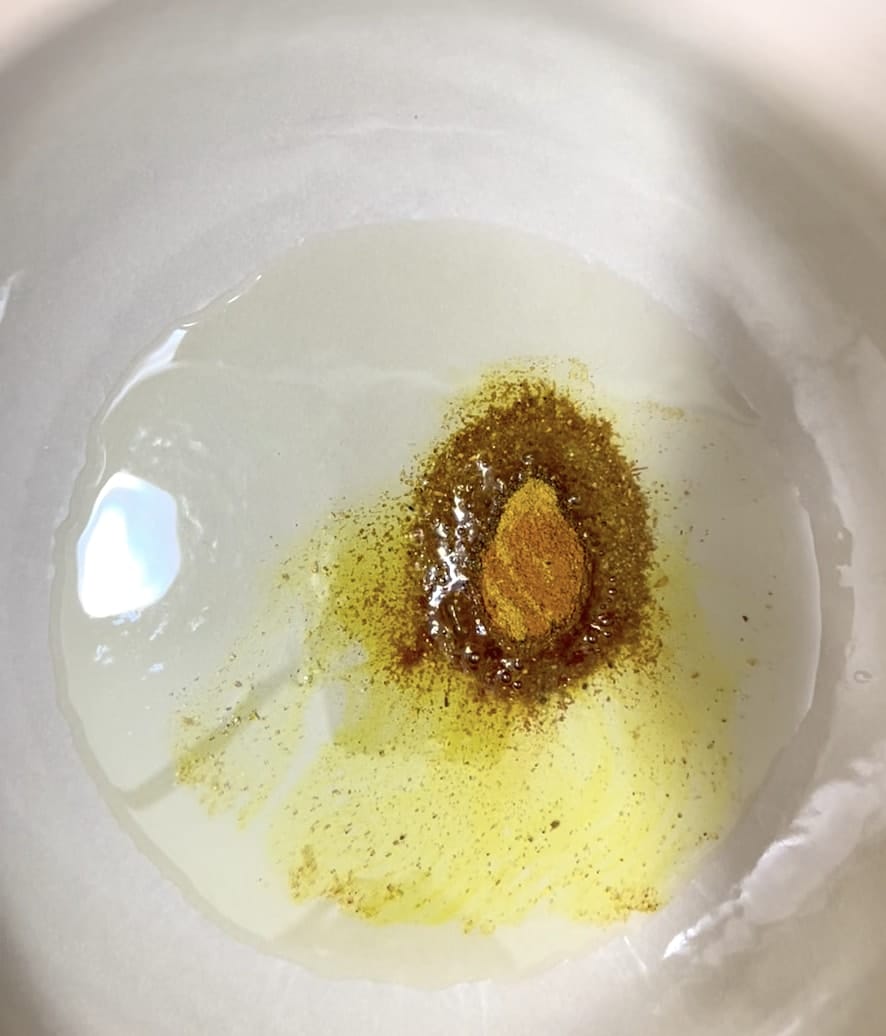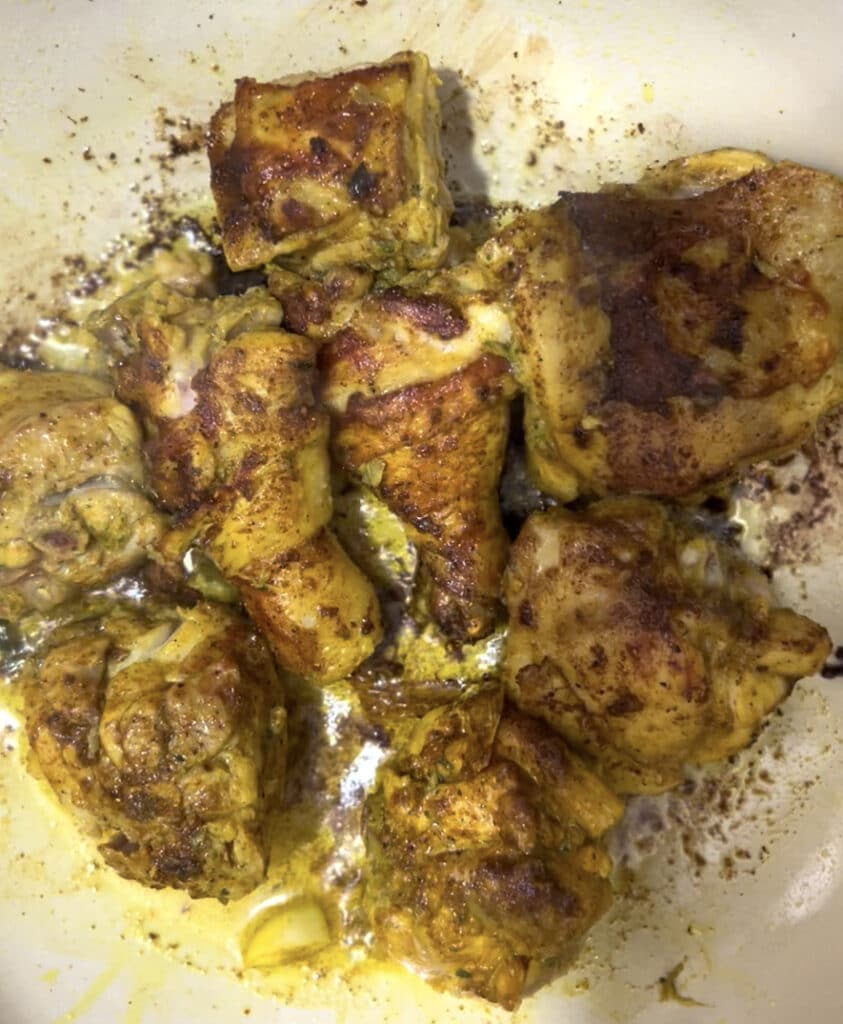 4. The secret to making a great curry is the spices. With that said, make sure to be generous with your spices. Aside from making your dish tastier, spices also give it texture.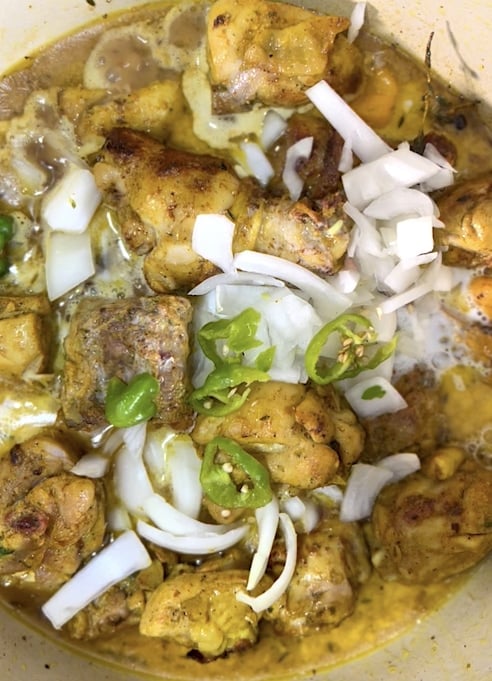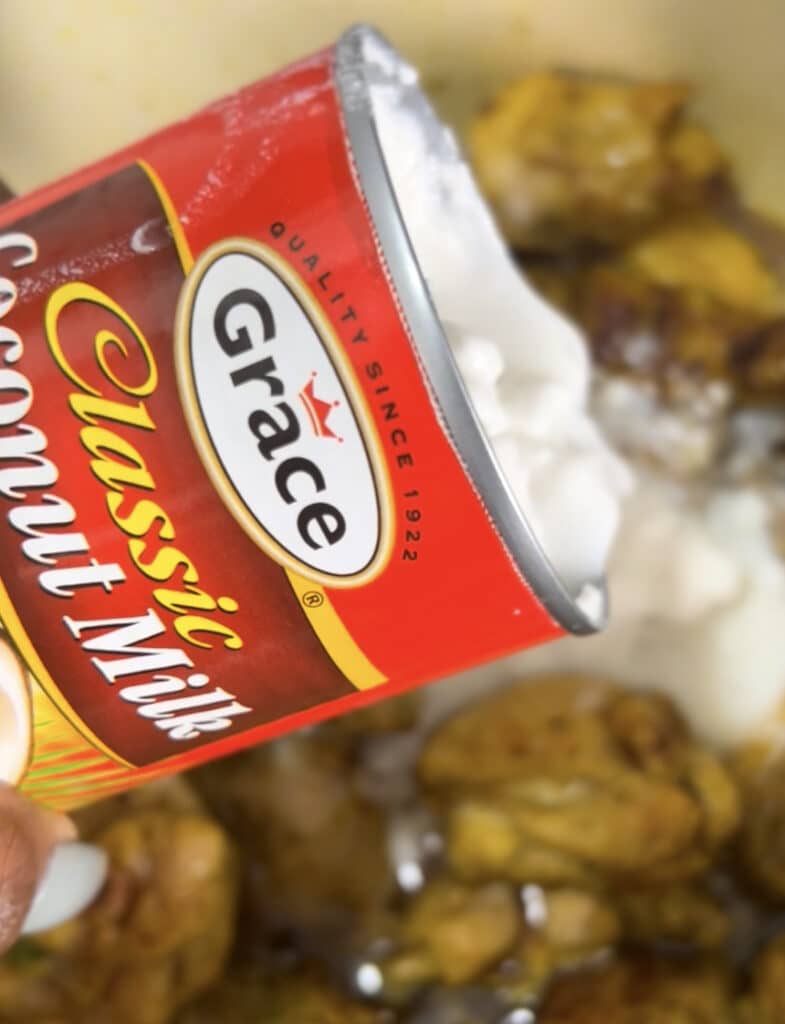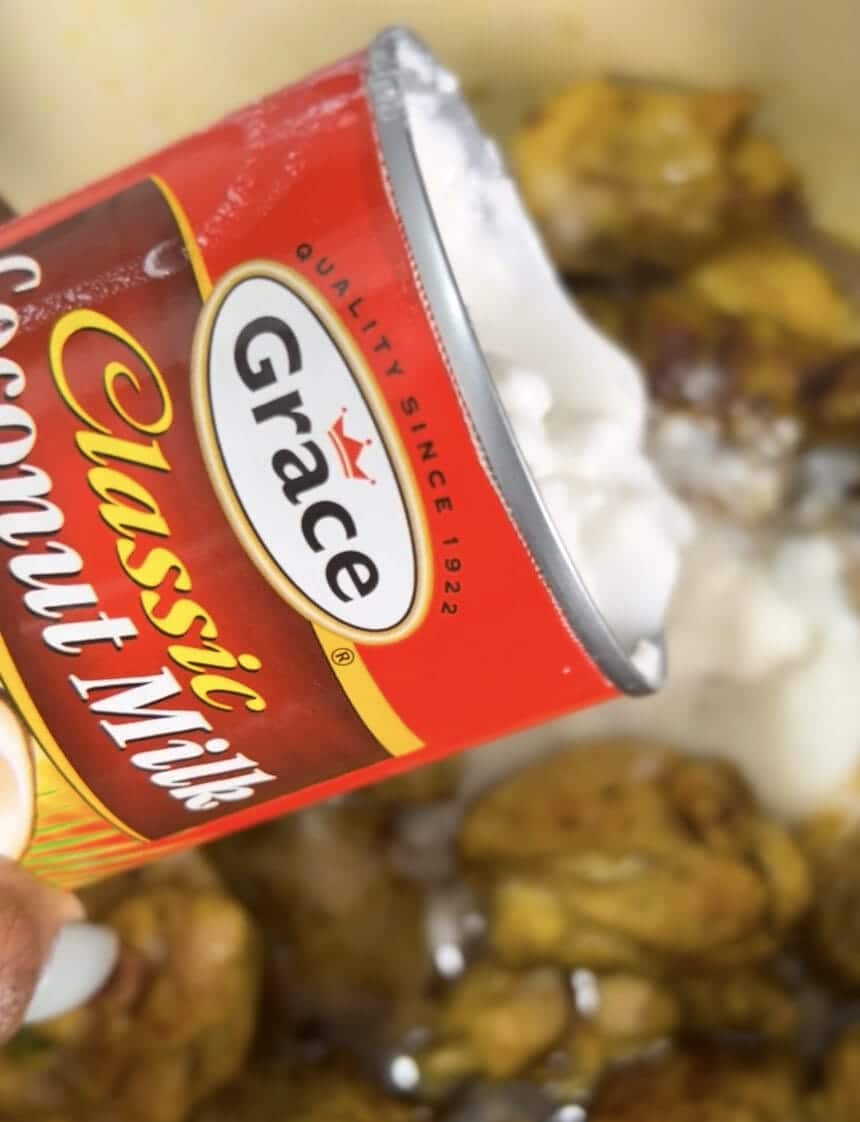 MORE OPTIONS ! You can also add Dumplings . Be sure to remember that the dumplings will make the sauce thicker on it own.
5. Curry is best served with basmati rice (long-grained aromatic rice).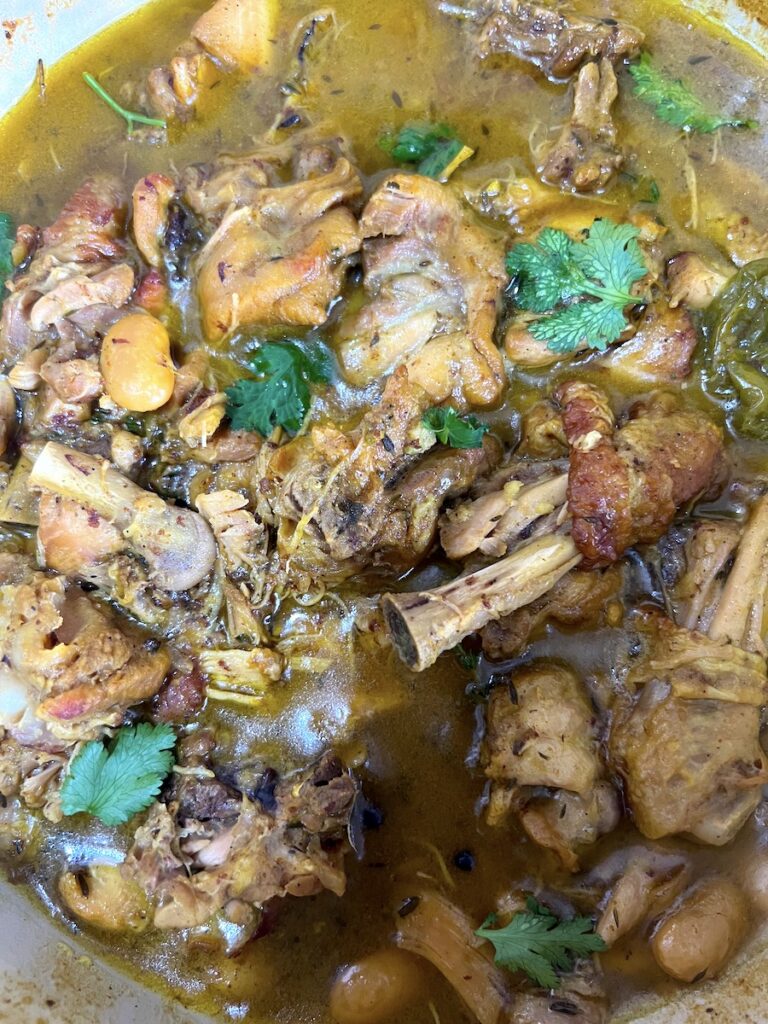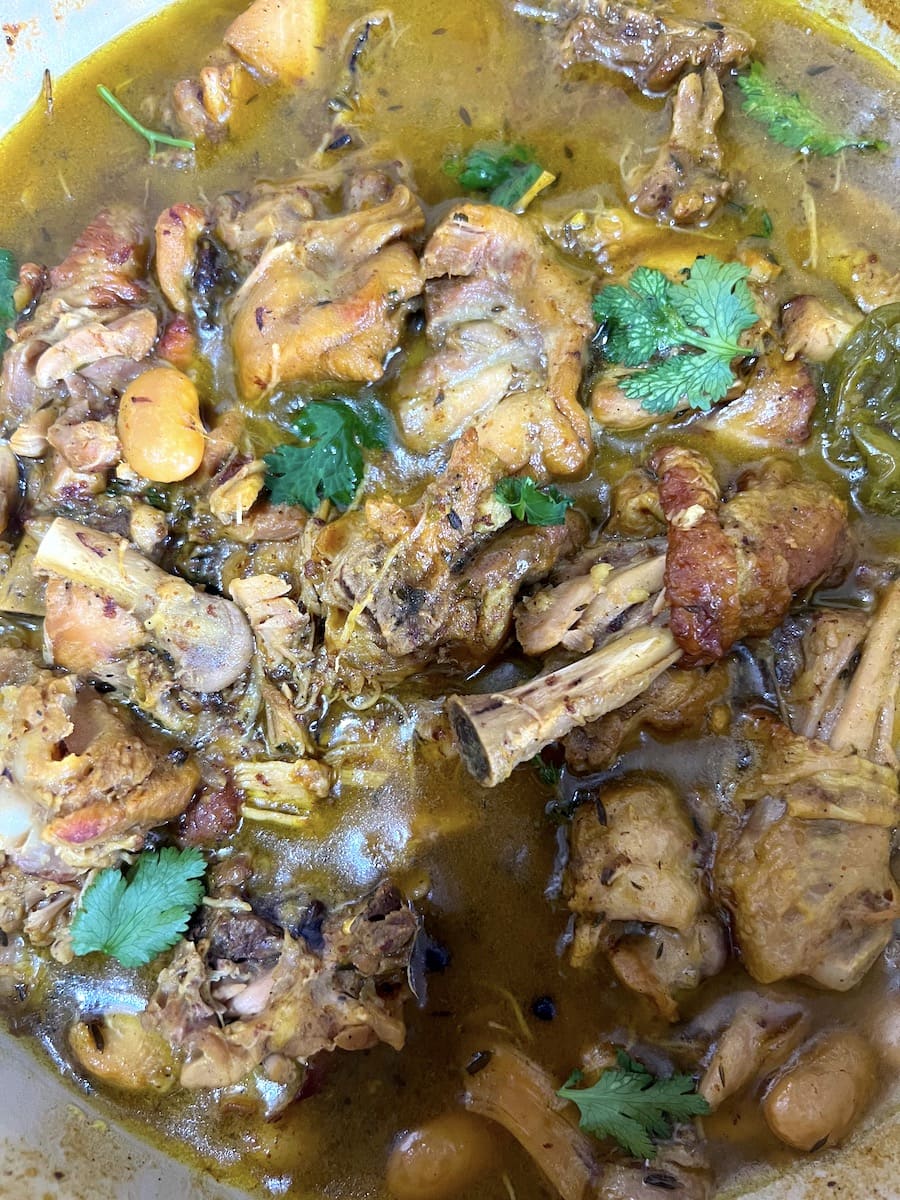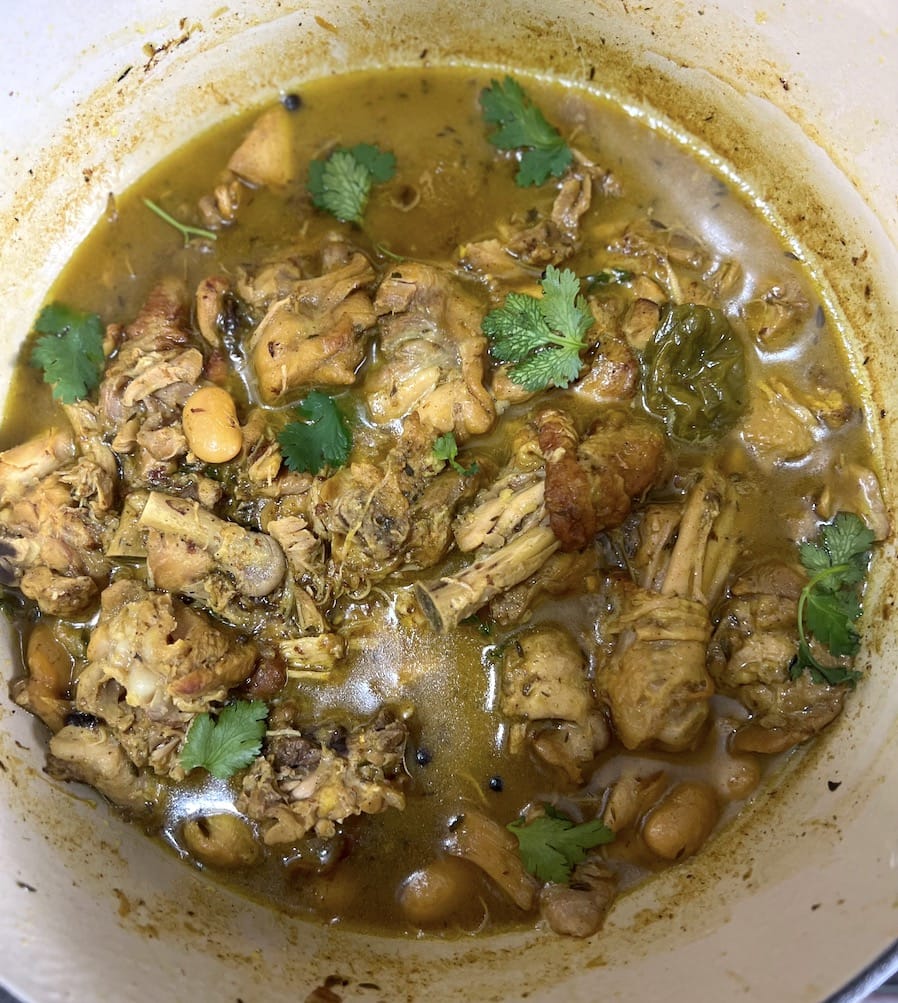 If you want to kick up the spiciness of the curry, add more Scotch Bonnet pepper depends on your preference.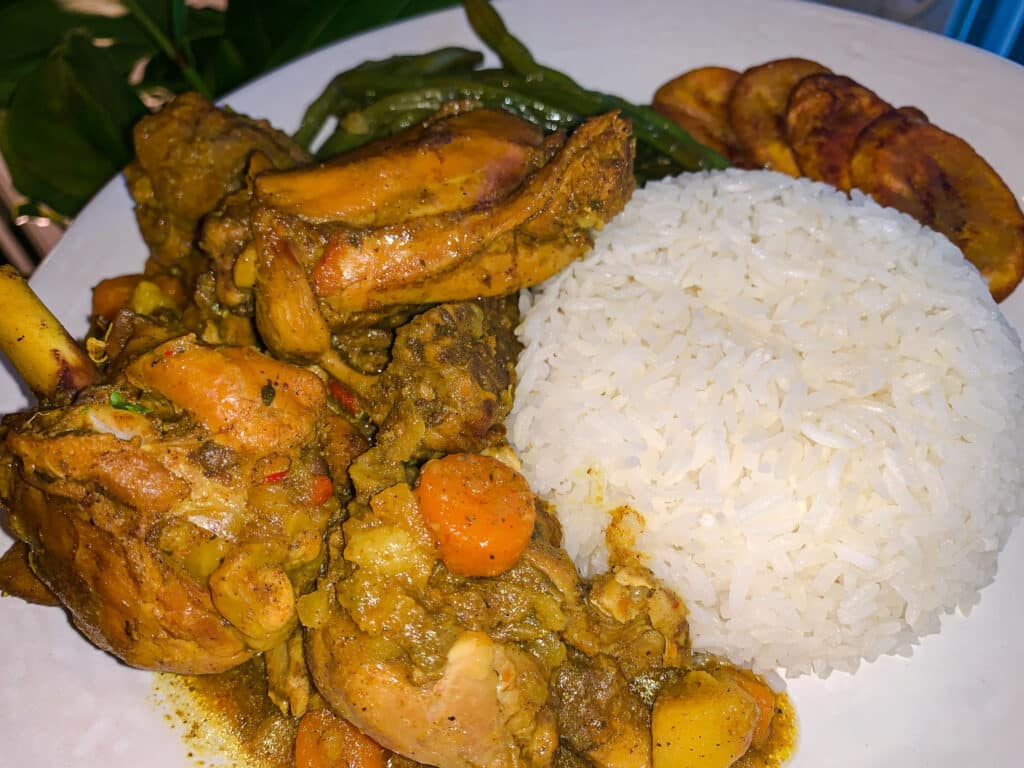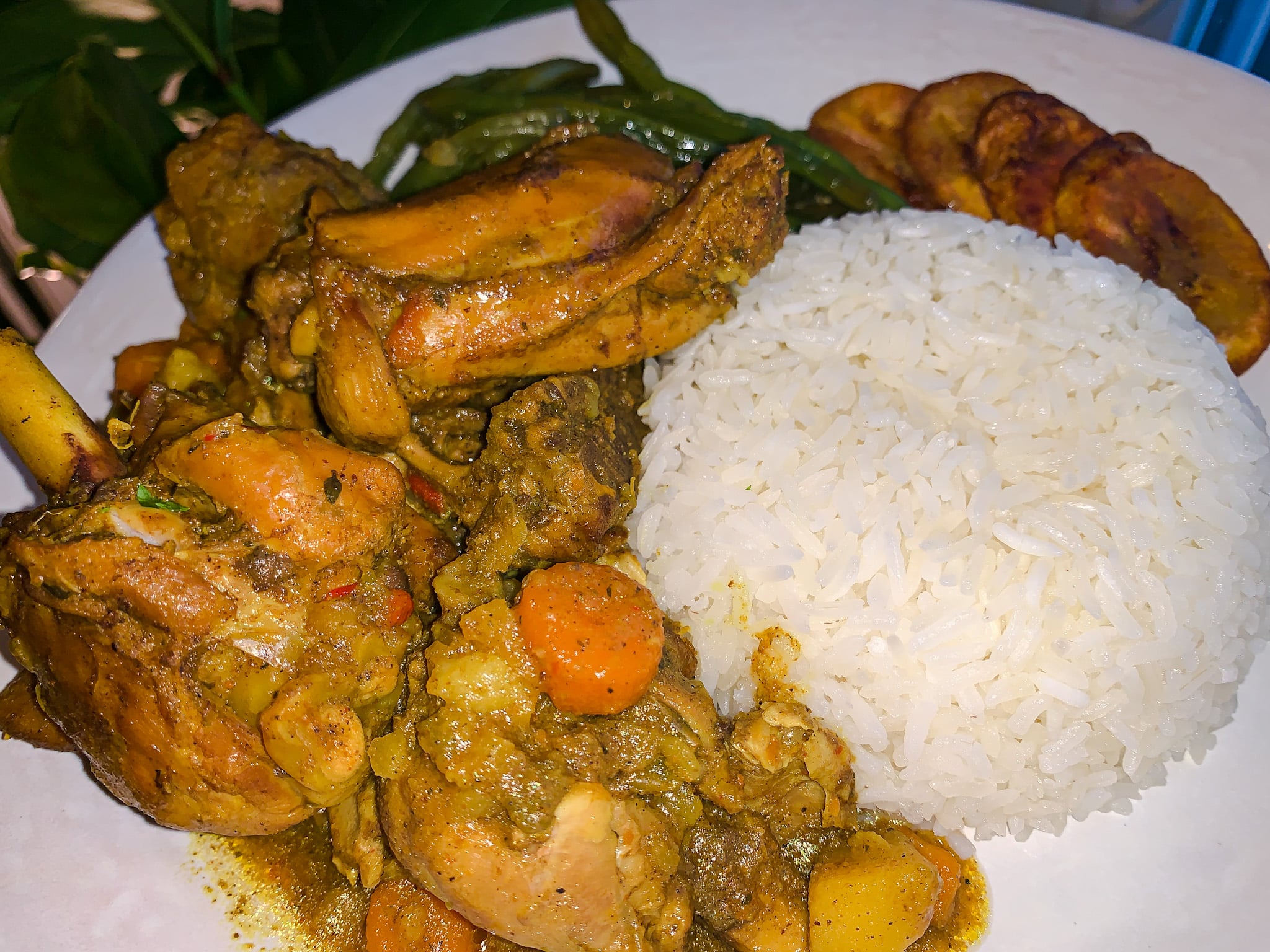 More Caribbean Recipes:
Would you like to see more? SUBSCRIBE to receive the more recipes! Also, follow me on FACEBOOK, PINTEREST, INSTAGRAM or TWITTER.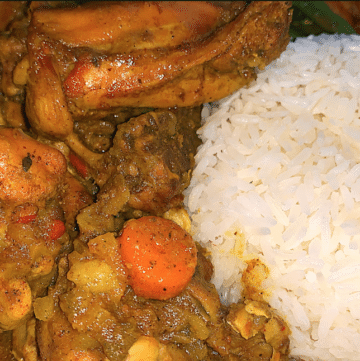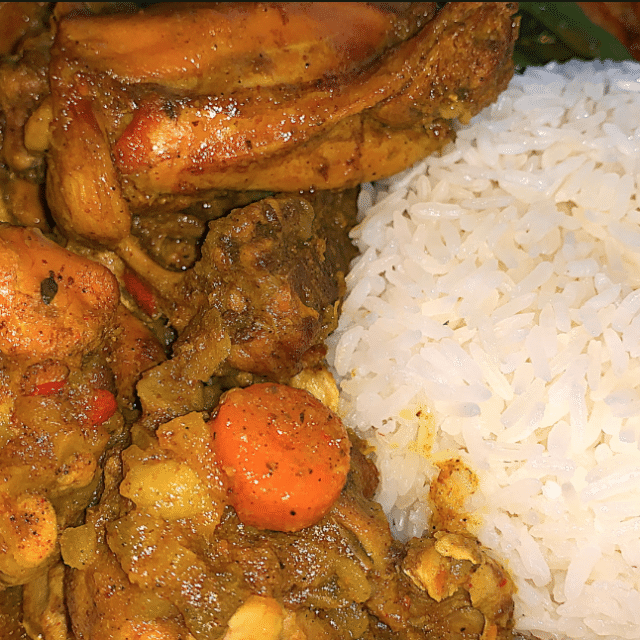 Jamaican Curry Chicken
Curry Chicken is a popular staple Indian food with masala – a unique spice mixture
Ingredients
10

pieces

Chicken

5 thighs 5 drums

1 1/2

tbsp

curry powder

Betapac

2

tbs

epis

green seasoning or recaito

1/2

cup

coconut milk

2

tbsp

olive oil

2

tsp

sea salt

2

tsp

garlic powder

2

tsp

ginger powder

1

tsp

allspice

1

tsp

black pepper

1

tsp

paprika

3

bay leaves

3

garlic cloves

5

small potatoes

2

carrots

1

large spring onion

2

scotch bonnet pepper

½

large onion

½

bell pepper

10

springs fresh thyme

4

cups

water
Instructions
Cut and clean the chicken.

Add about 1½ tablespoon of curry powder (I used betapac), add a teaspoon of allspice, and some ginger.

Add the garlic, pepper, paprika, green seasoning or Epis (this is optional but it will add more flavor to your dish) and salt.

Then add the vegetables – bell pepper, onions, thyme, three cloves of garlic and green onion.

Mix everything together thoroughly, and cover it to marinate for 20 minutes. If you have more time, I recommend you to marinate it overnight to let all the flavors sip in the chicken.

While you wait for the chicken to marinate, cut up some carrots and potatoes.

Heat your pot to medium-high and add some oil. Once your pot is hot, start cooking the chicken until it becomes nice and golden brown. Turn it over so it cooks evenly on both sides.

Add enough water to cover the chicken then add in the peppers, onions and coconut milk. Cover the pot and let it cook for 20 minutes.

After cooking it for 20 minutes, stir it and then add in the potatoes, carrots and some bay leaves. Taste it and make sure you have enough salt, add according to your preference.

Cover it for another 20 minutes and you're done!
Subscribe to My Youtube
Subscribe to My Youtube Channel to recieve updates on New Videos and Recipes !
Did you enjoy this recipe? Leave a comment and let me know what you think. Looking for another chicken recipe? Try this Brown Stew Chicken next!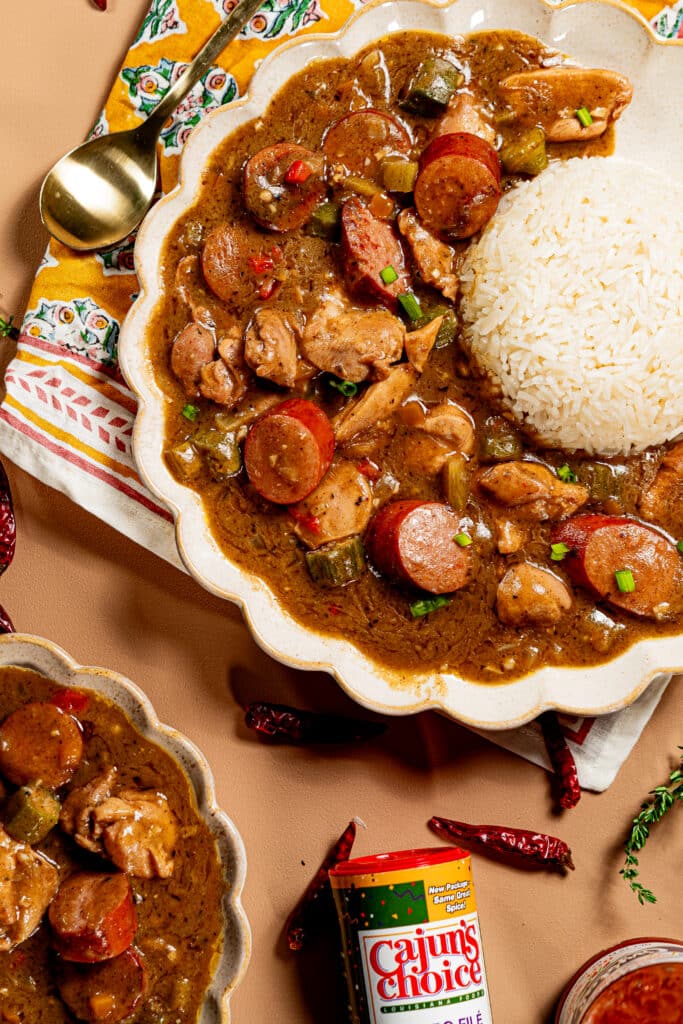 New Orleans Cajun Chicken and Sausage Gumbo is a celebration New Orleans bold flavors and…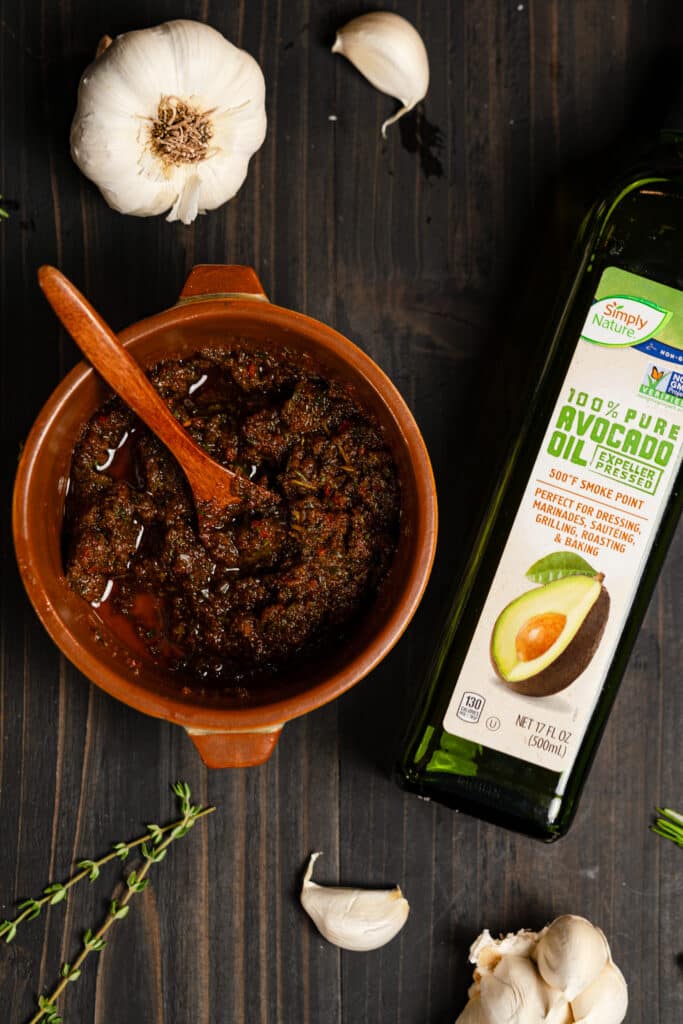 This Jamaican Jerk Marinade's simplicity in preparation makes this jerk marinade recipe a go-to choice…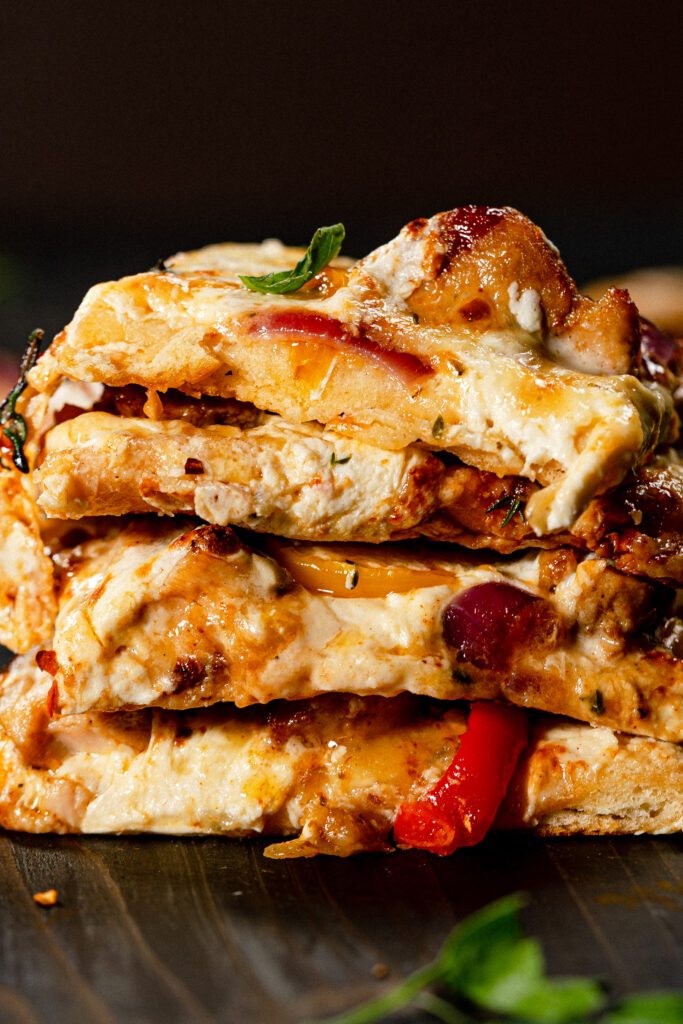 Bite into a slice of Jamaican Jerk Chicken Pizza with tender and flavorful jerk chicken,…