November 5, 2019 | Last Updated on January 9, 2023 by Patricia Valbrun
This delicious Old-Fashioned Red Velvet Cake with Cream Cheese Frosting is fluffy, moist and easy to make. The best dessert to have is this cake recipe with buttermilk that's made from scratch.
I have yet to run across anyone that doesn't like red velvet cake. It's one of the most requested cakes aside from my Best Moist White Cake recipe that I usually get around the holidays.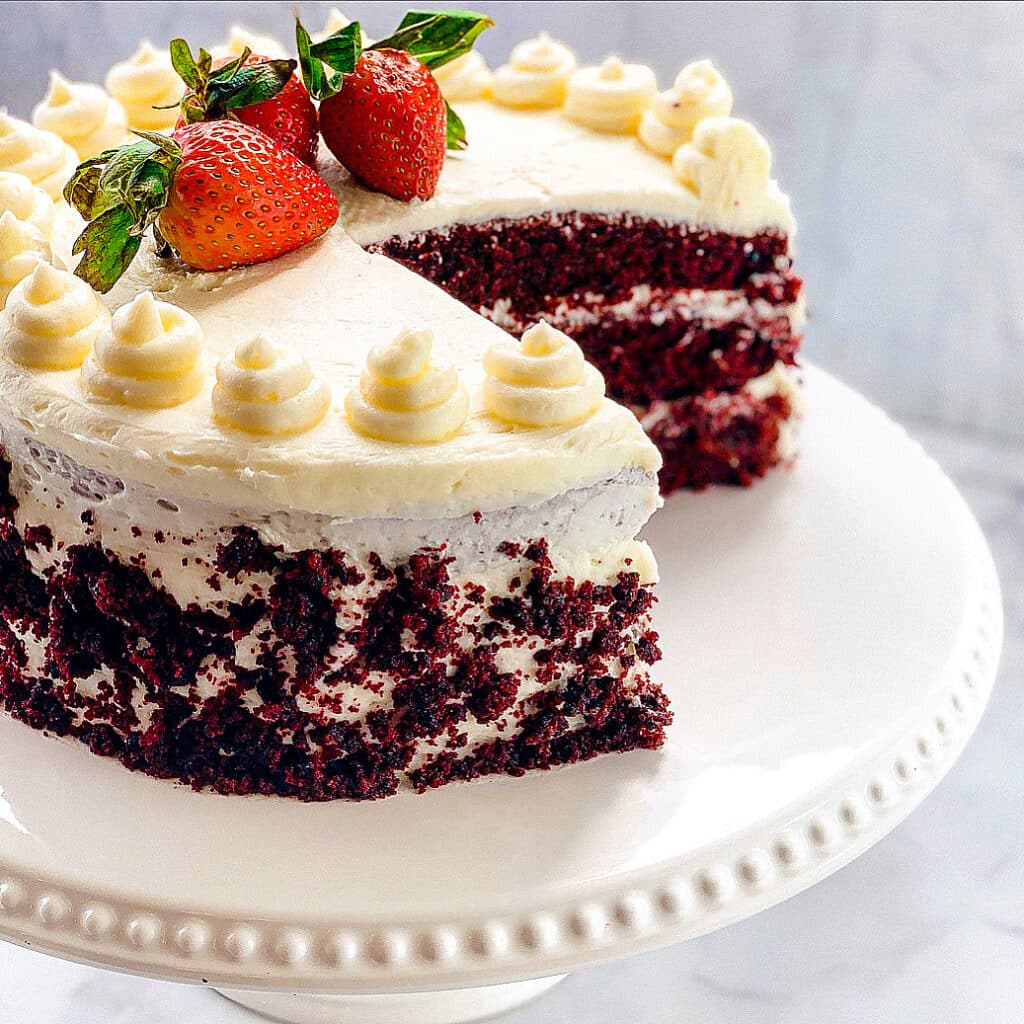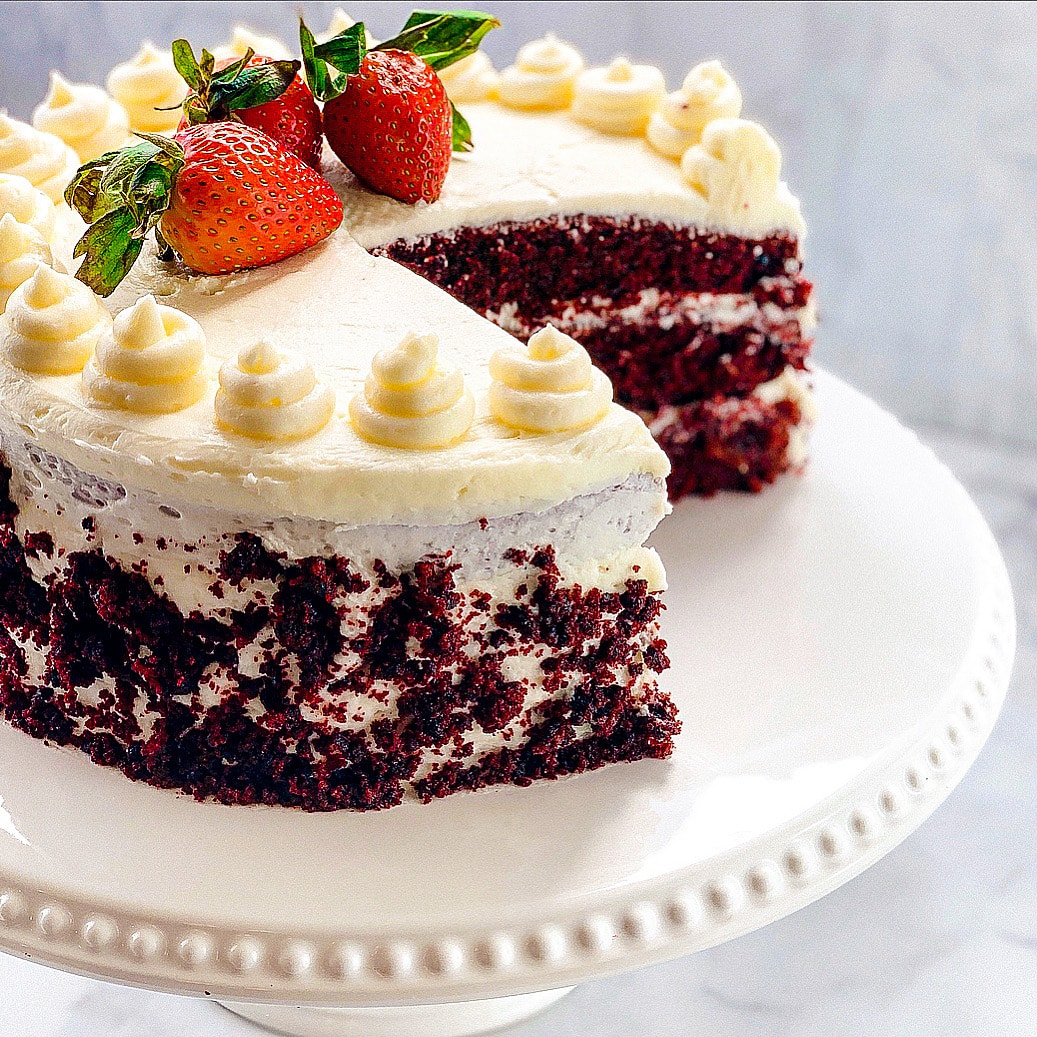 How to Make Classic Red Velvet Cake Recipe
Begin by whisking the dry ingredients together, then beat together the wet ingredients. We'll combine the two, add buttermilk and tint the batter red. More on food coloring below.
Cake Flour: I highly recommend that you use cake flour. Cake flour is much lighter than all-purpose and the perfect base for a light, soft-crumbed cake texture.
Like I mention above, red velvet's texture is important to the authenticity of the flavor. You will thank me for the recommendation after you taste how incredibly soft this cake is! It's the texture you find at professional bakeries. If you can't get your hands-on cake flour.
Unsweetened Cocoa Powder: 3 Tablespoons is plenty for a little cocoa flavor without overpowering the vanilla and butter flavors.
Butter or Oil: I like to use oil in my red velvet cakes. With oil you have that moist texture, soft and cakey texture, buttery flavor.
Buttermilk: Buttermilk is tangy, creamy, and makes baked goods extremely moist. You can't make delicious red velvet cake without it! Additionally, buttermilk helps activate the baking soda to leaven the cake.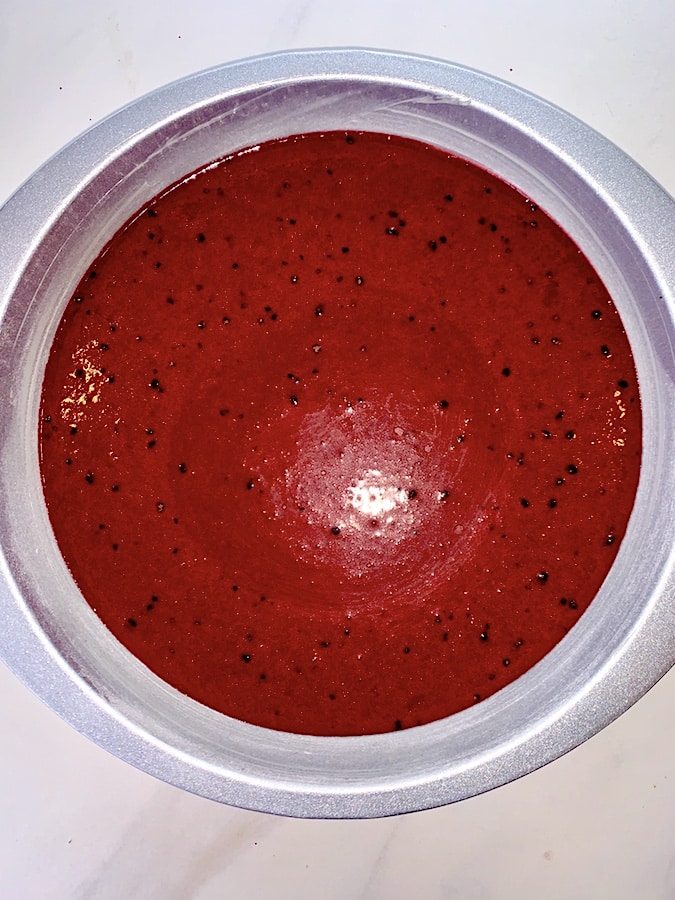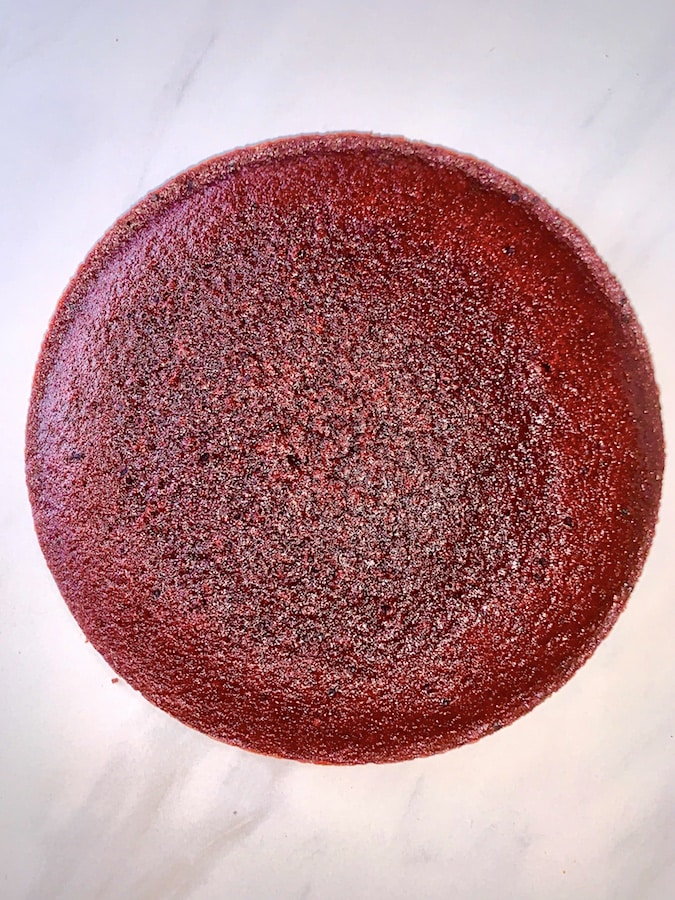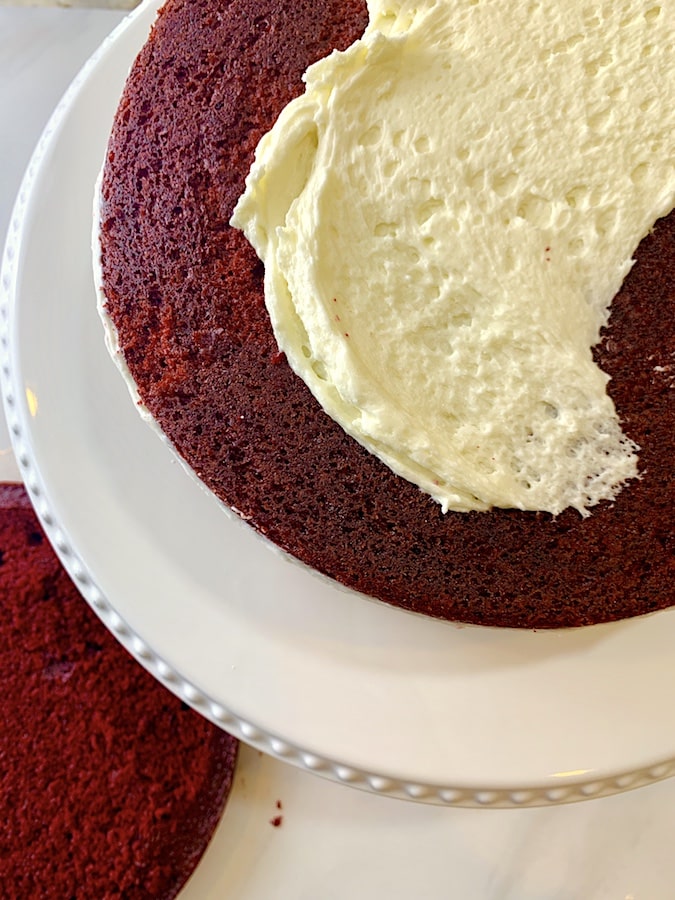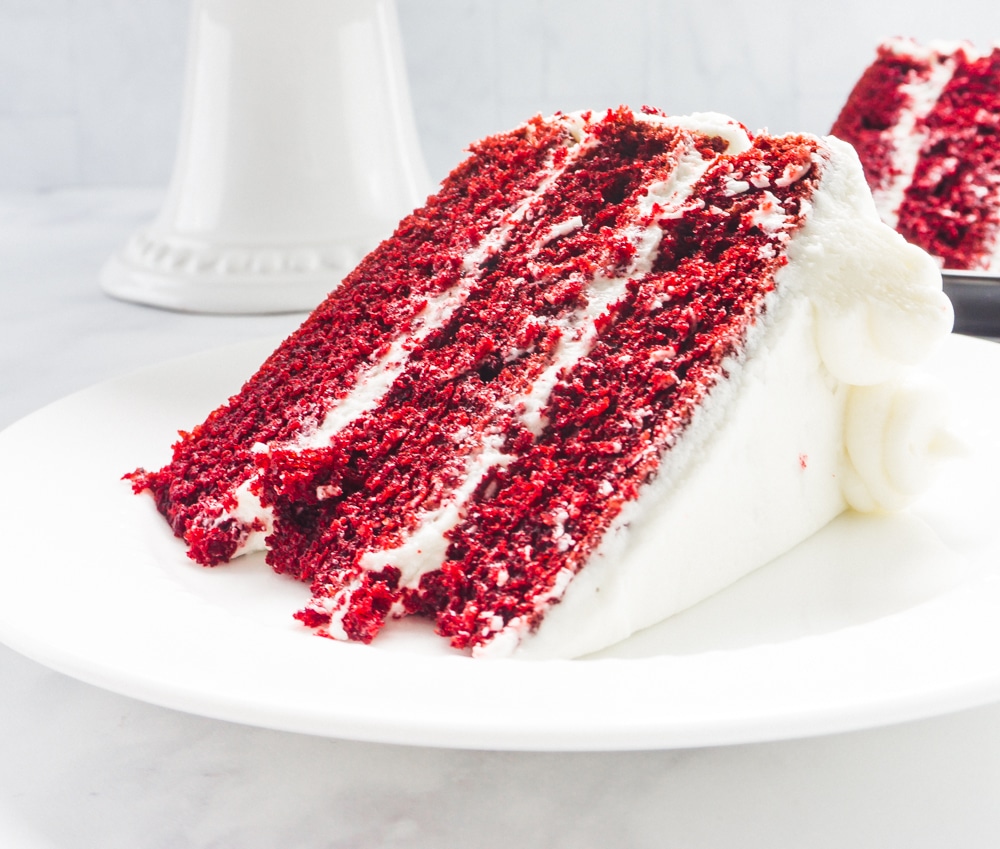 What's the History Behind Red Velvet Cake?
Red velvet cake is typically made with cocoa powder, which gives it a chocolate flavor, and it is often served with a cream cheese frosting. The history of red velvet cake is rich and varied, and it continues to be a beloved dessert enjoyed by people all over the world.
Juneteenth is a holiday that celebrates the end of slavery in the United States and is observed on June 19th each year. The red color of the cake is thought to symbolize the struggles and triumphs of African Americans throughout history.
What's the Difference Between Chocolate Cake and Red Velvet Cake?
They are very similar in texture being that they both use buttermilk and cake flour. The difference of course is the unsweetened cocoa powder but this easy cake is rich in flavor and with the red food coloring making it rich in color.
The biggest difference comes down to the amount of cocoa added and the color. Chocolate cake usually has around 3/4 cup cocoa added whereas red velvet only has 2-3 tablespoons.
What Make Red Velvet Cake Taste Different?
There are several factors that can affect the taste of red velvet cake, such as the type of cocoa powder used, the presence of buttermilk, the addition of acid, the flavor of the cream cheese frosting, and the taste of the food coloring.
The combination of these ingredients creates the unique flavor profile of red velvet cake.
How Do You Store Red Velvet Cake to Keep It Fresh?
To store red velvet cake and keep it fresh, it's best to keep it in an airtight container at room temperature. If you live in a hot or humid climate, it's a good idea to store the cake in the refrigerator.
You can also wrap the cake in plastic wrap and then foil to keep it fresh for longer periods of time. Just be sure to bring it to room temperature before serving, as cold cake can be dry and hard.
What Kind of Food Coloring Should I Use?
This recipe was made and tested using red liquid food coloring. You can also use gel food coloring or a natural red food coloring made from beets. You can find a wide variety of natural food dyes on Amazon.
Cream Cheese Frosting Recipe
In my opinion, cream cheese frosting pairs best with red velvet's flavor and this frosting recipe is really simple. Although, I like to jazz mines up a bit and take it to another level.
You'll need a block-style cream cheese, butter, confectioners' sugar, lemon illusion and white chocolate. It glides on seamlessly and is silky smooth.
If you're looking to pipe decoration with this cream cheese frosting, chill it in the refrigerator for 20 minutes. This guarantees the creamy frosting will hold its shape.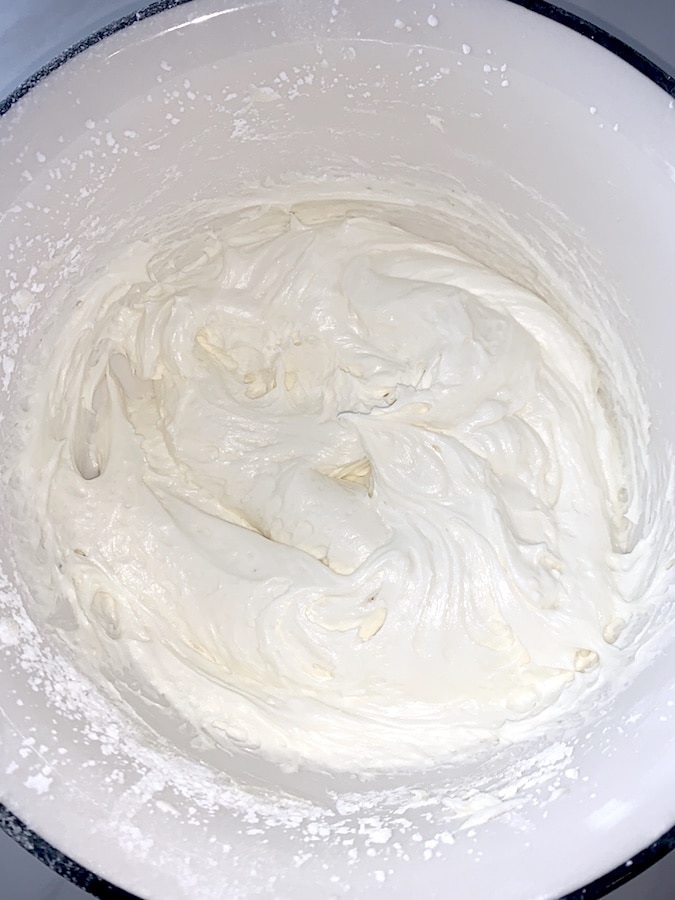 Can I Freeze Red Velvet Cake?
Yes! You can freeze unfrosted layers up to 2 months. Cool completely wrap in plastic wrap and then in foil, place in an airtight container and freeze. Thaw at room temperature, add cream cheese frosting.
Tips for Making Red Velvet Cake
Why are some red velvet cakes a rich red color and some are darker? If you want a rich red color keep the cocoa powder to a minimum of 2 tablespoons or less. The cocoa powder is what makes a deeper red colored cake.
Can I use regular milk if I don't have buttermilk? NO! Follow the recipe as is.
How do I make buttermilk? You can make your own buttermilk by using 1 cup of milk to 1 tablespoon of vinegar.
What do I use if I don't have cake flour? If you don't have cake flour you can make your own by using "all-purpose flour". 1 cup of all-purpose flour (remove 2 tablespoons) and 2 tablespoons of cornstarch. Sift the mixture to level it out.
What is the flavor of a red velvet cake? The distinct flavors of red velvet cake come from the buttermilk, vinegar, cocoa powder, and cream cheese frosting. Some red velvet cake recipes use only a tablespoon or two of cocoa powder, giving virtually no chocolate flavor.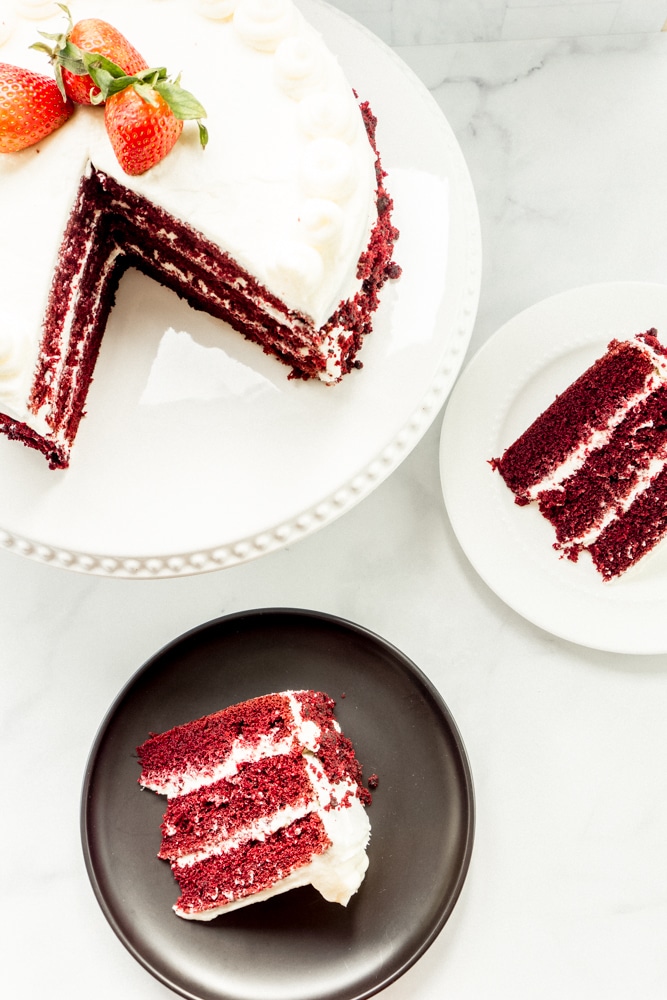 Would you like to see more? SUBSCRIBE to receive the more recipes! Also, follow me on FACEBOOK, PINTEREST, INSTAGRAM, YOUTUBE or TWITTER.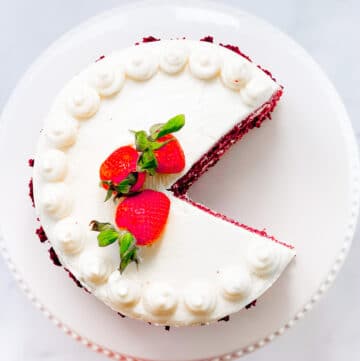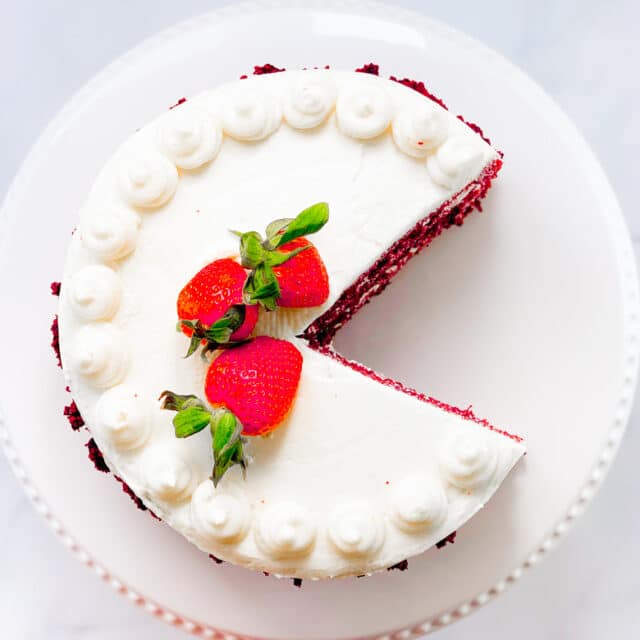 Old-Fashioned Red Velvet Cake with Cream Cheese Frosting
This delicious Easy Red Velvet Cake with cream cheese frosting is fluffy, moist and easy to make. The best dessert to have is this red velvet cake recipe with buttermilk that's made from scratch. 
Ingredients
2 1/2

cups

cake flour

1

teaspoon

baking powder

1

tablespoon

baking soda

2

tablespoons

cocoa powder

1

teaspoon

salt
Wet Ingredients
2

cups

sugar

1 1/3

cups

vegetable oil

2

eggs

1

egg yolk

1

cup

buttermilk

1

teaspoon

vanilla extract

1

teaspoon

vinegar

1/2

cup

warm coffee

1

tablespoon

dark rum

3

tablespoons

red food coloring
White Chocolate Cream Cheese Frosting
2

sticks

unsalted butter

soften

14

ounces

white chocolate

melted and cooled

4

cups

powder sugar

1-2

tablespoon

lemon elusion

8

ounce

cream cheese
Instructions
Preheat oven 350 F.

Stiff the cake flour and cocoa powder together.

In a large bowl mix all wet ingredients, eggs sugar and rest of wet ingredients to a bowl

Add all the dry ingredients to the wet ingrdients with coffee and red food coloring .

Grease 3 9 inch baking dish with butter and flour. Pour in batter and cook for 20 minutes or until tooth pick instered and comes out clean.

In a medium size bowl add all icing ingredients such as, butter, powder sugar, white chocolate, lemon illusion and cream cheese.  Cream using an electric mixer until its becomes smooth.

Once cake is done baking allow it to rest for 30 minutes and then start icing cake to your liking. Enjoy !
Nutrition
Serving:
10
people
|
Calories:
1508
kcal
|
Carbohydrates:
172
g
|
Protein:
13
g
|
Fat:
89
g
|
Saturated Fat:
37
g
|
Polyunsaturated Fat:
23
g
|
Monounsaturated Fat:
22
g
|
Trans Fat:
1
g
|
Cholesterol:
168
mg
|
Sodium:
942
mg
|
Potassium:
305
mg
|
Fiber:
2
g
|
Sugar:
141
g
|
Vitamin A:
1244
IU
|
Vitamin C:
0.2
mg
|
Calcium:
215
mg
|
Iron:
1
mg
Subscribe to My Youtube
Subscribe to My Youtube Channel to recieve updates on New Videos and Recipes !
How did you like this recipe? Leave a comment and let me know what you think. Looking for another Dessert Recipe ? Try these Southern Sweet Potato Pie next!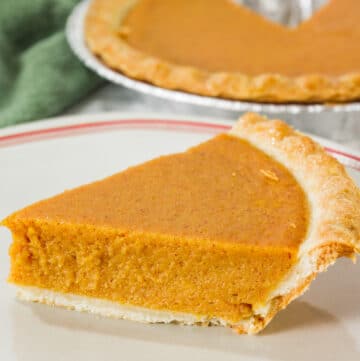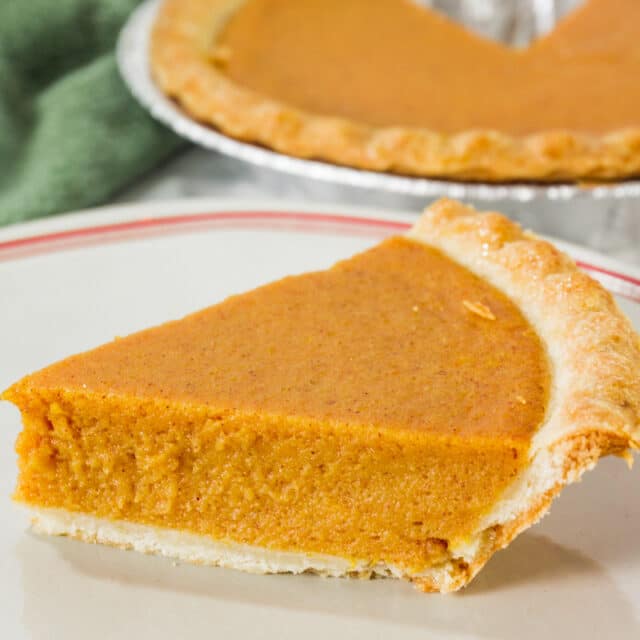 Southern Brown Butter Sweet Potato Pie is a Southern Classic pie with brown butter, cinnamon,…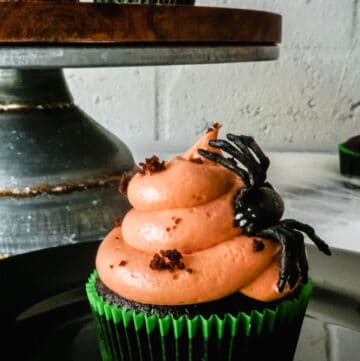 These Dark Chocolate Peanut Butter Cupcakes are the perfect treats for Halloween! It's moist, chocolatey,…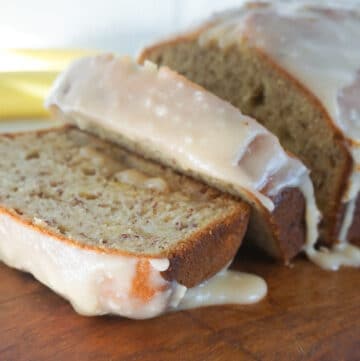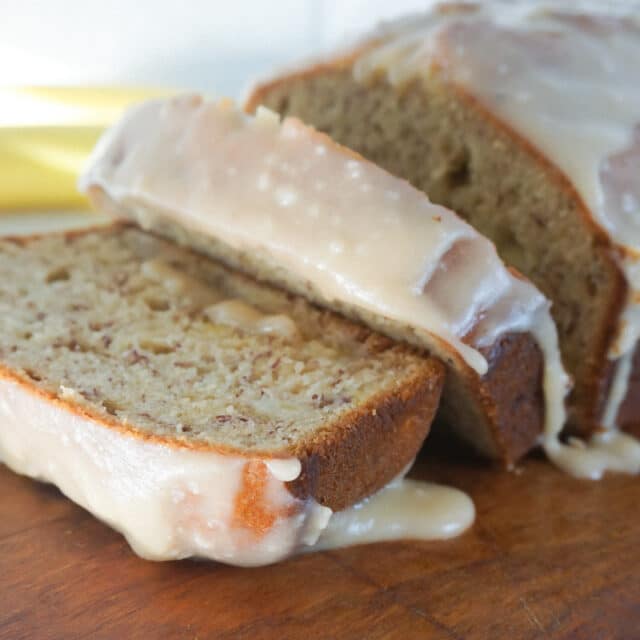 This is The Best EVER Banana Bread – easy to make, moist, perfect banana bread…