December 13, 2019 | Last Updated on January 14, 2023 by Patricia Valbrun
Southern Brown Butter Sweet Potato Pie is a Southern Classic pie with brown butter, cinnamon, nutmeg, vanilla and all your favorite spices to make this dish so creamy and delicious!
I have yet to meet anyone that doesn't love a good ole Southern Sweet Brown Butter Potato Pie. Its crispy edges covered with apricot preserves, delicious filling made of brown butter and all your favorites species. There honestly isn't a better way to make it in my opinion, the southern way is the best way.
Ingredients in Sweet Potato Pie
Sweet Potatoes: Can't have sweet potato pie without sweet potatoes! Use about 2 cups.
Evaporated Milk + Butter: Both butter and milk add flavor and guarantee a smooth and creamy texture. Make sure your butter is room tempeture.
Brown Sugar/ White Sugar: Brown sugar sets this pie apart from other sweet potato pies and pairs perfectly with the natural sweetness of sweet potatoes. White sugar to compliment.
Flour: A touch of flour thickens the filling.
Eggs: Eggs provide the pie's structure.
Fall Spices: The cozy combination of cinnamon, nutmeg, pumpkin pie spice, cloves, and ginger creates an elevated flavor profile. What a line-up of ingredients!
Orange Juice: Helps bring out the flavors of the spices.
Apricot Preserves: For that golden crust.
Vanilla Extract: Vanilla is a must in sweet potato pie!
How to Make Sweet Potato Pie
This pie has a creamy texture that just melts in your mouth, it's definitely a pleaser. I would recommend making your own pie crust as it makes the layer from pie crust to filling just beautiful. Also, there's no need to pre-bake the pie crust!
1. Frozen Pie Crust. Thaw the pie crust once thaws out, spread Apricot jam all over your pie crust. Tweak the pie crust making it your own is the trick!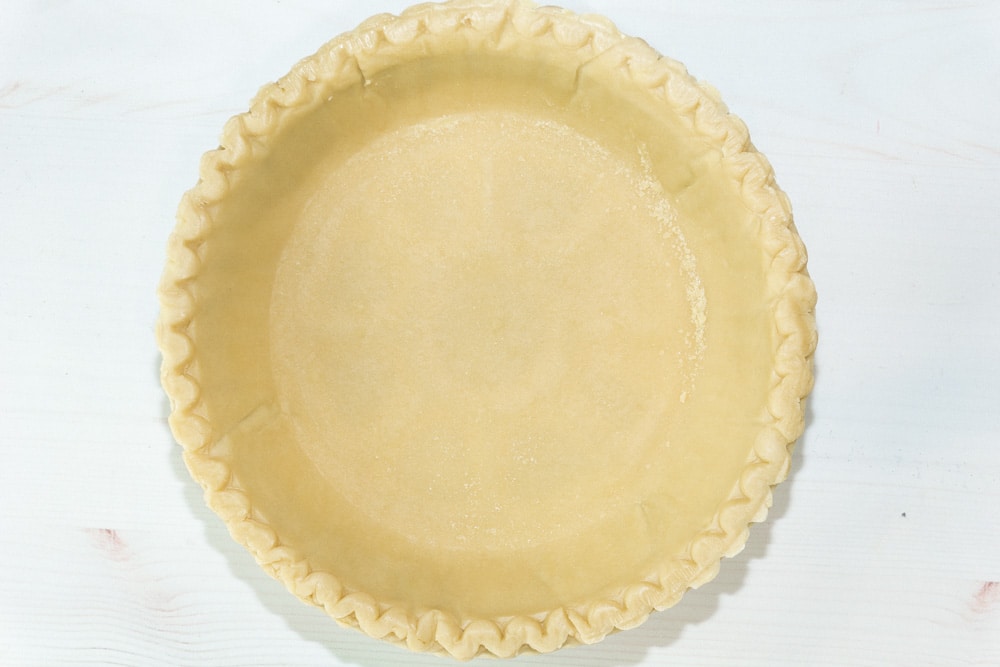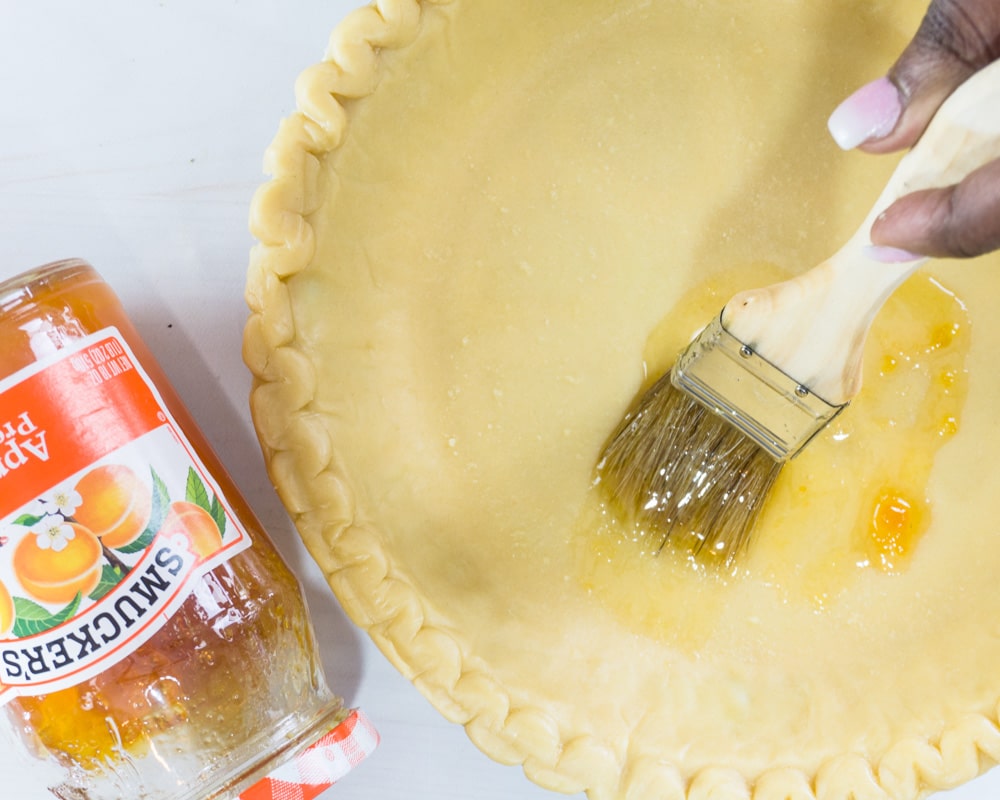 2. Bake potatoes. Bake the sweet potatoes until the skins are loose and the potatoes are super soft, about 45-50 minutes.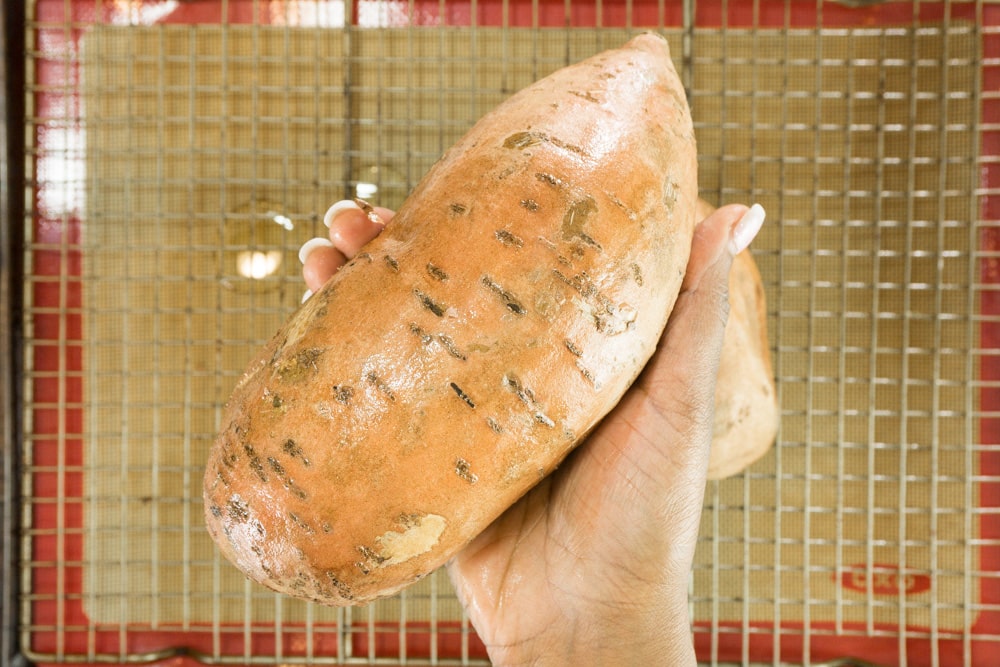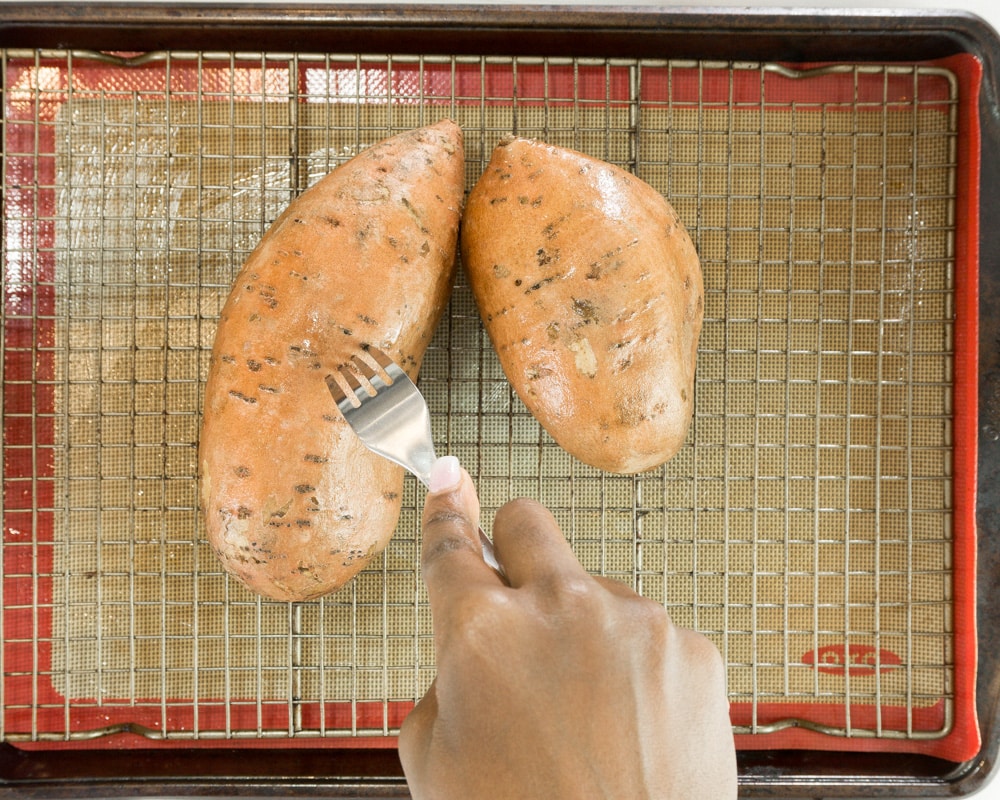 3. Prepare potatoes. Peel off the skin– which slides right off because the potatoes have baked, then place into mixing bowl. I recommend using an electric mixer to ensure, no lumps and no stringiness!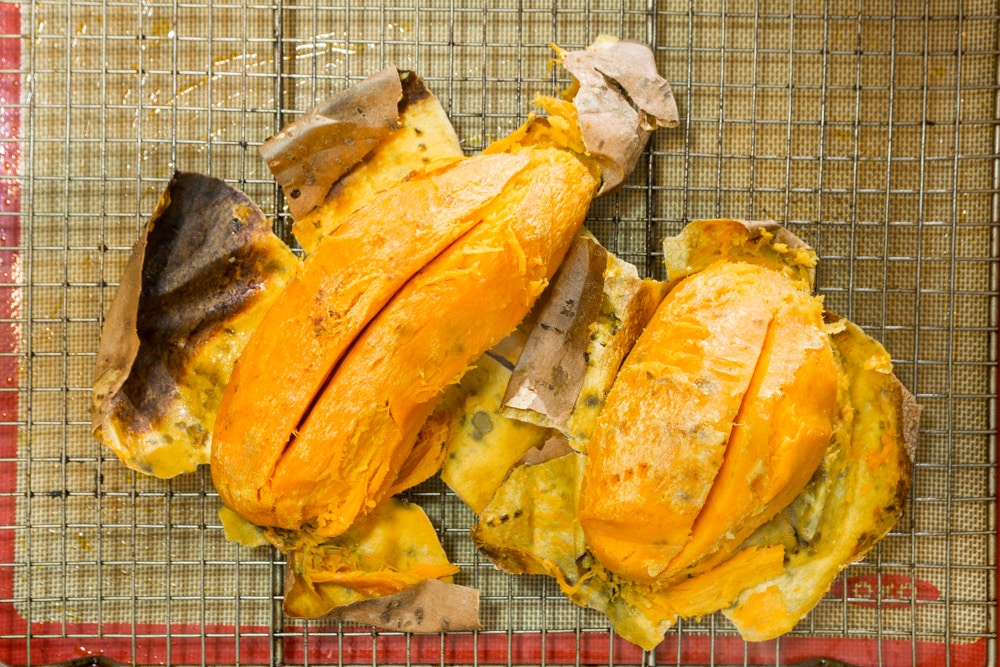 4. Make filling. Add remaining filling ingredients to the sweet potatoes. Beat until smooth, spread into prepared pie crust.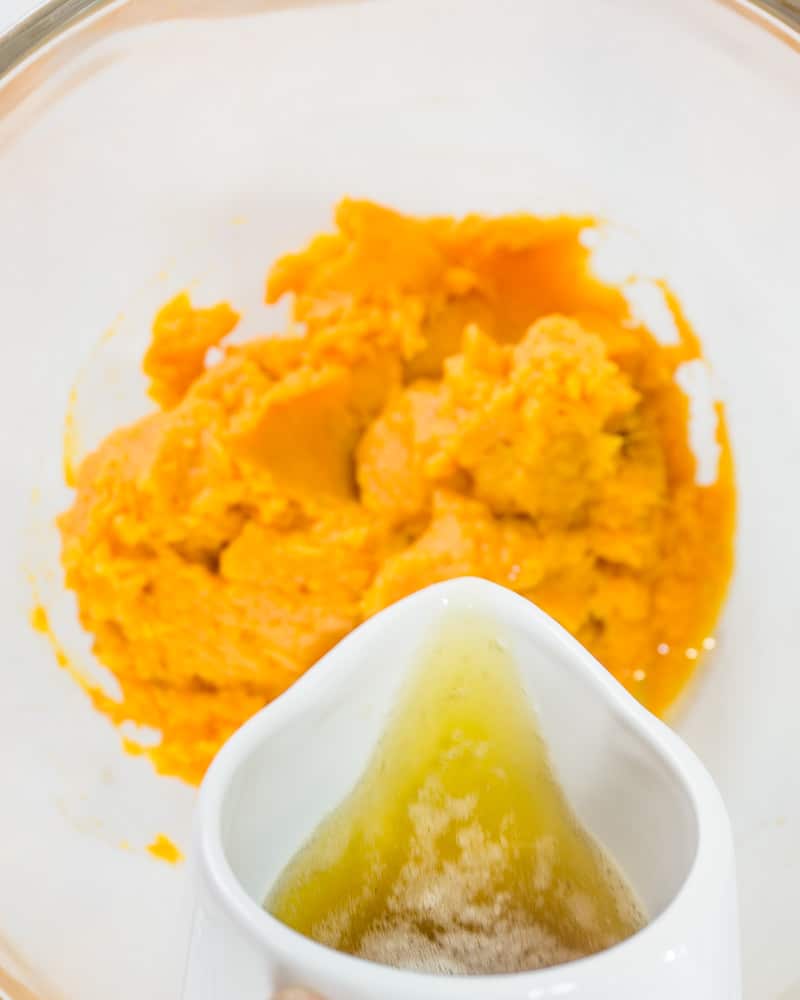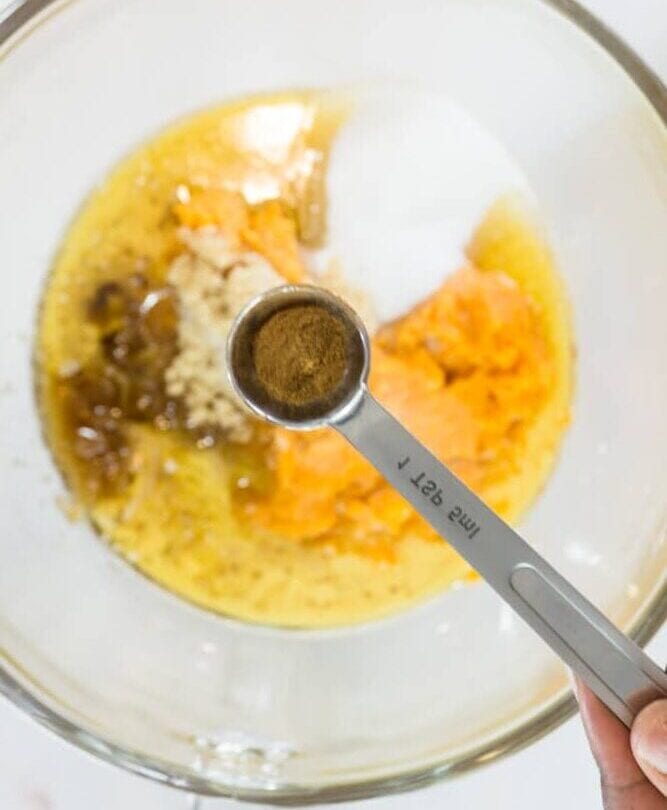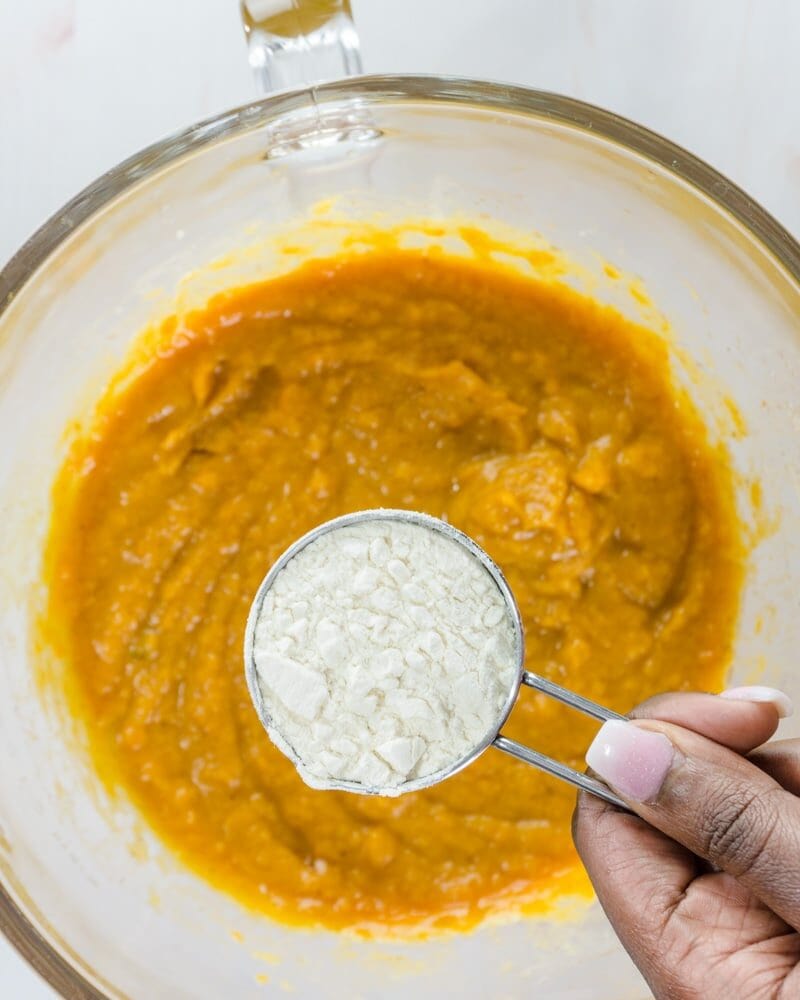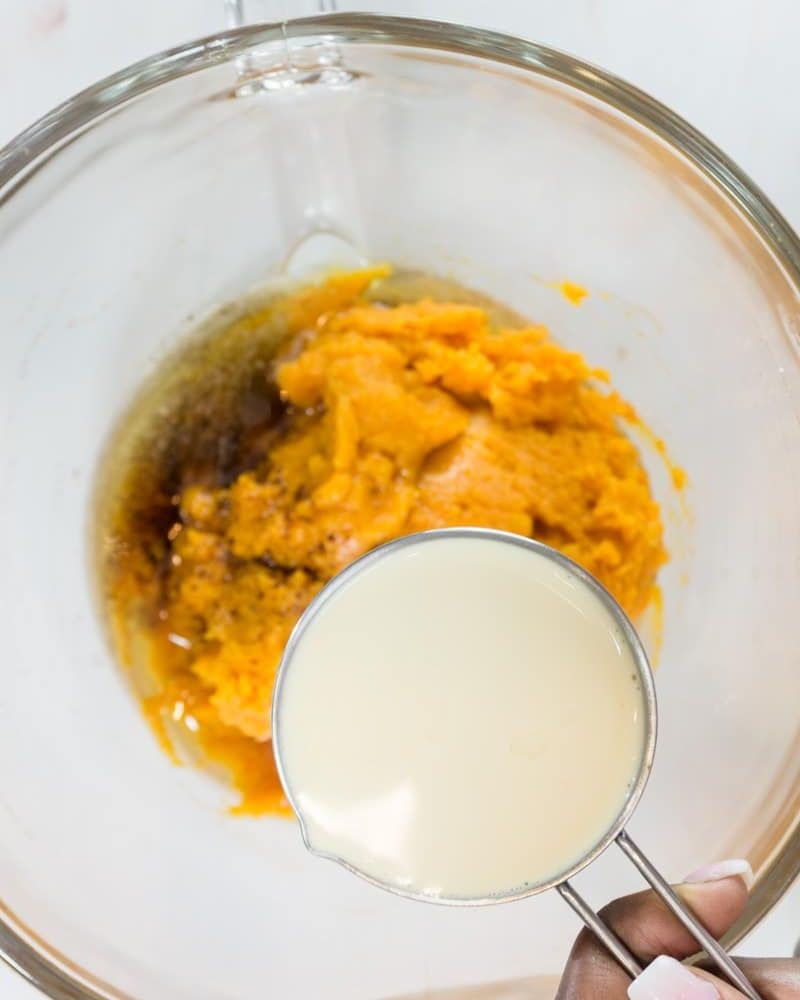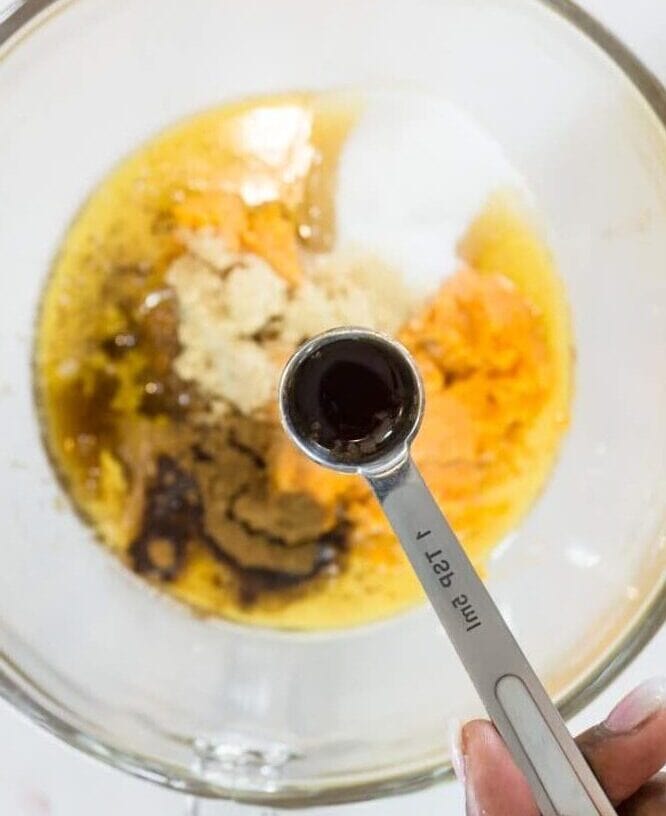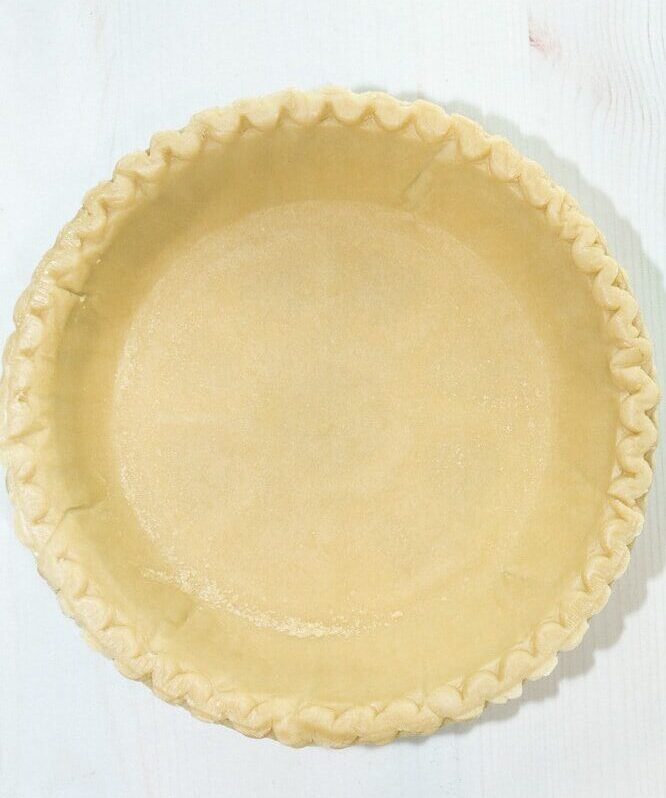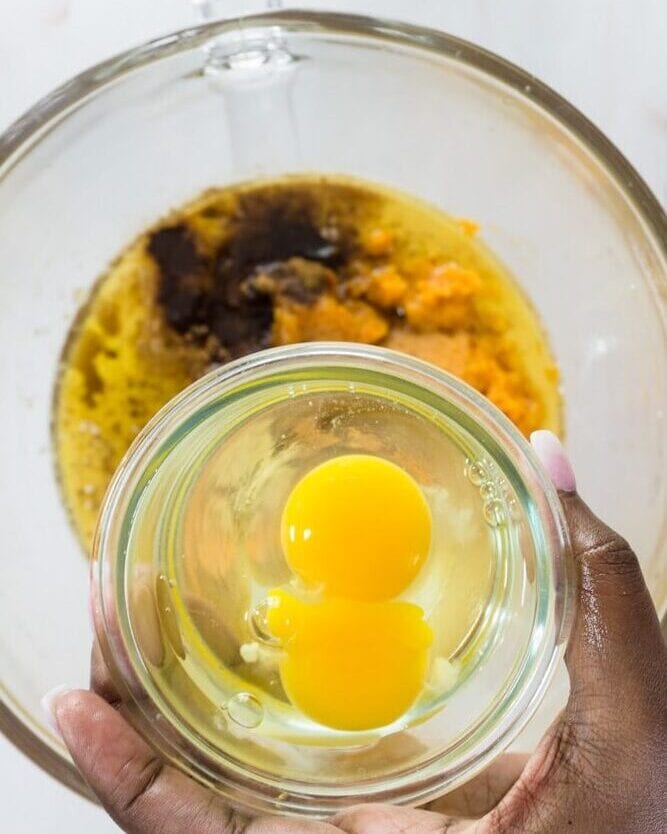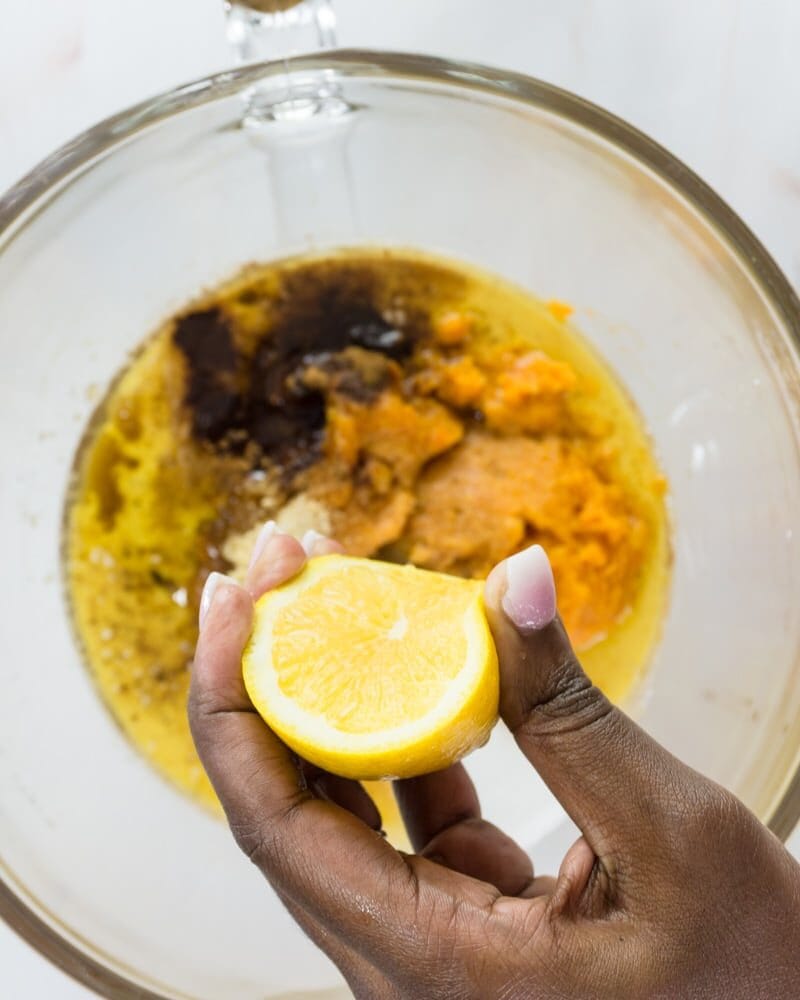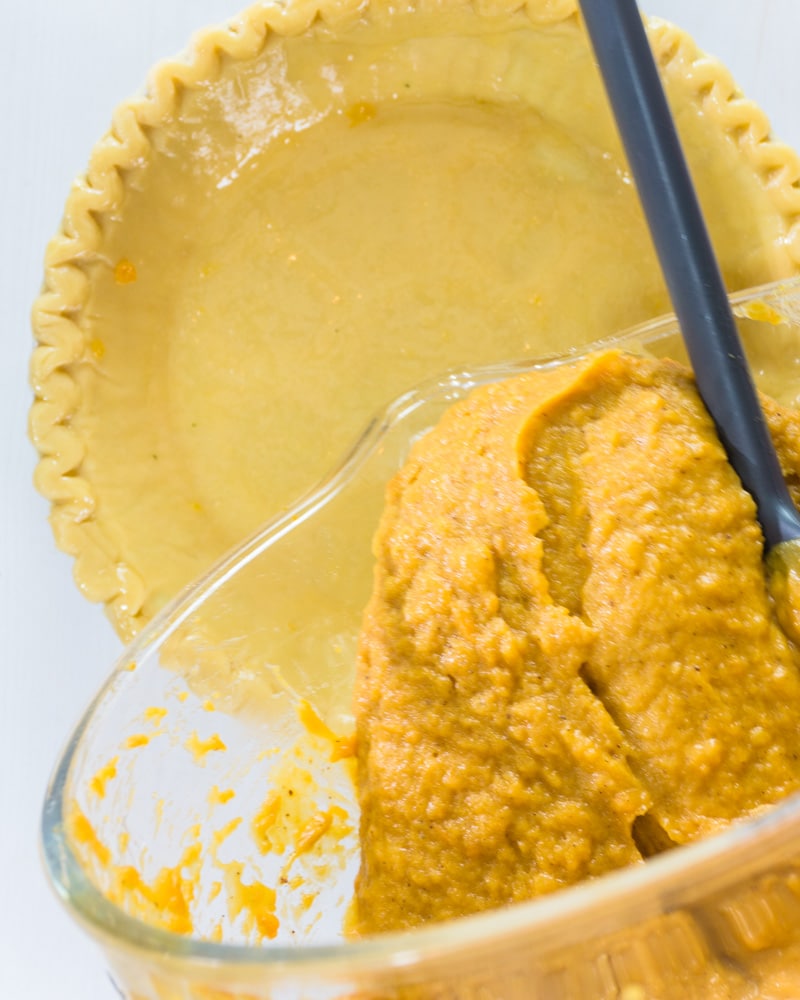 5. Bake. This pie will take about 1 hour in the oven, until the center is *mostly* cooked through– it will jiggle a little in the center. Cool for at least one hour before serving– this makes it easy to cut through and gives the flavors more time to mingle.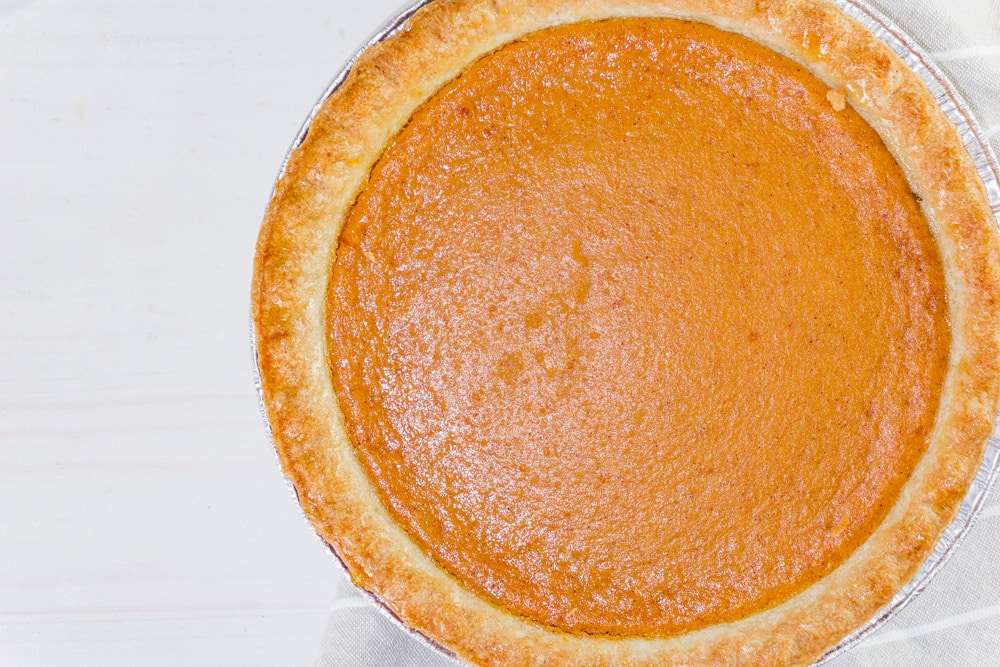 Serve. Top it off with some amazing whipped cream or any of your favorite toppings!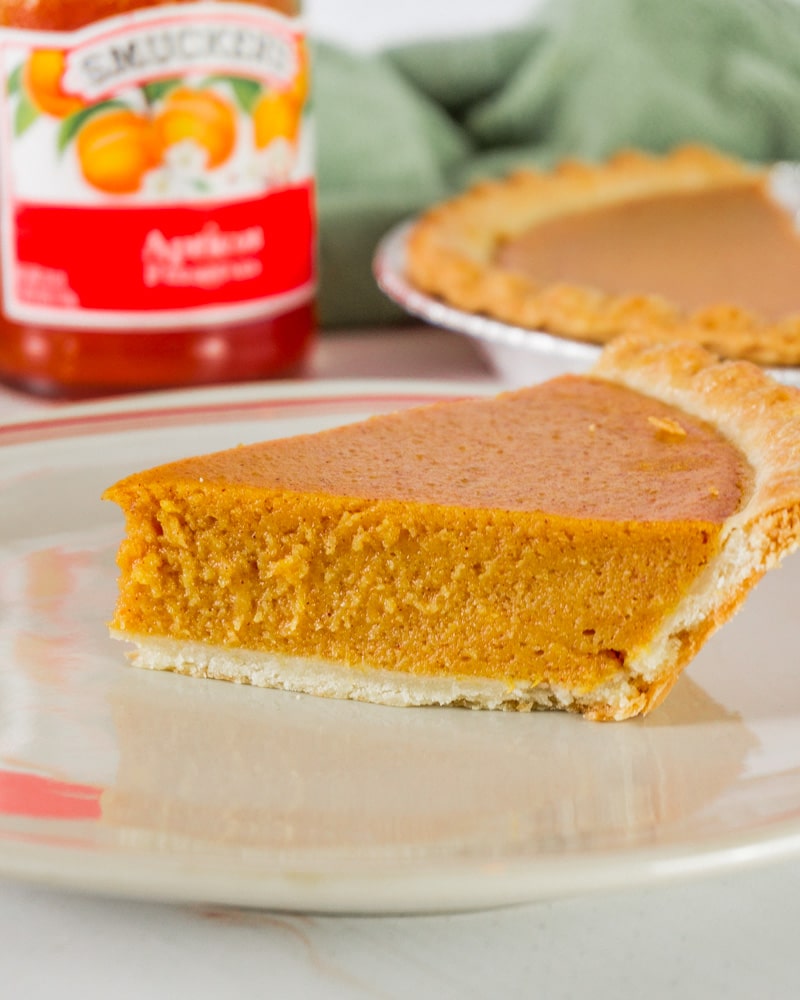 Why use Apricot Jam on Crust?
Using this apricot jam will give you the best golden brown crust while adding a tab bit of sweetness to the crust. If you dont have this on hand you can also omit for an egg wash or unstaled melted butter.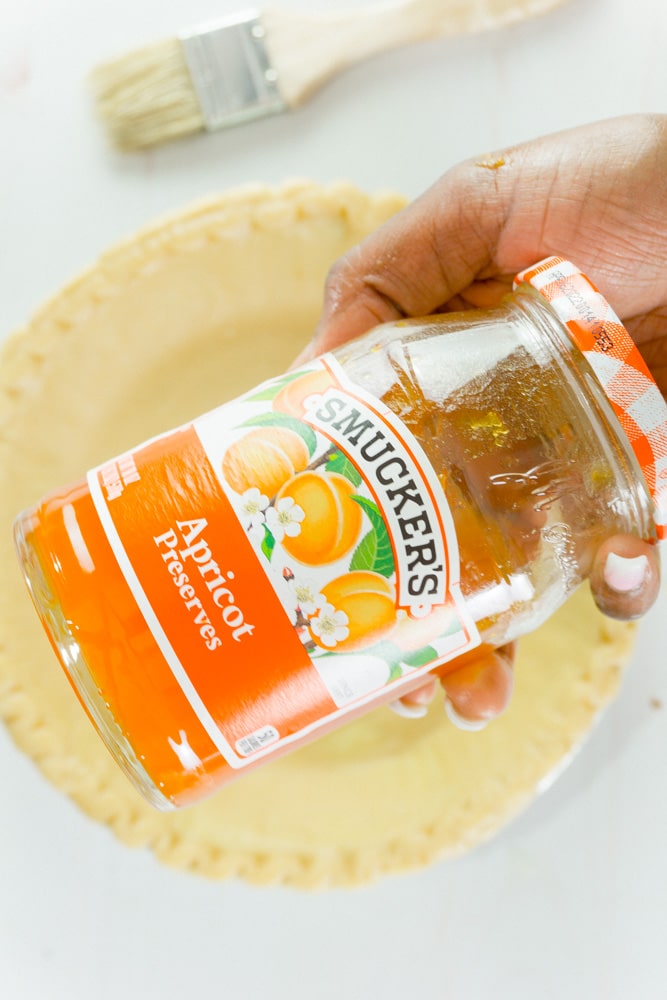 Tips on making Sweet Potato Pie
• If using frozen pie crust, take it out the freezer one hour before.
• Bake sweet potatoes so you do not loose any flavor, don't boil.
• Use an electric mixer to blend and remove strings, if not use a blender.
• If freezing pie, simply bake the pie as directed, cool completely, then wrap tightly with plastic wrap or foil. Save up to 2-3 months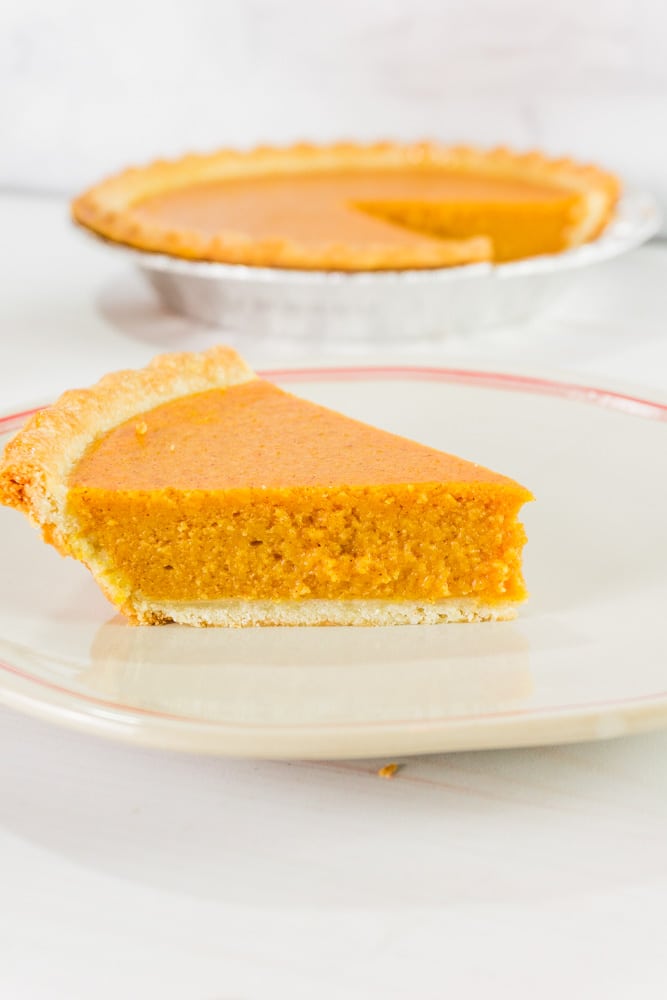 Would you like to see more? SUBSCRIBE to receive the more recipes! Also, follow me on FACEBOOK, PINTEREST, INSTAGRAM, YOUTUBE or TWITTER.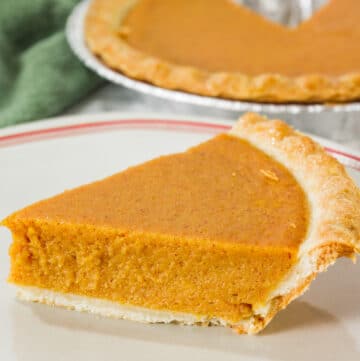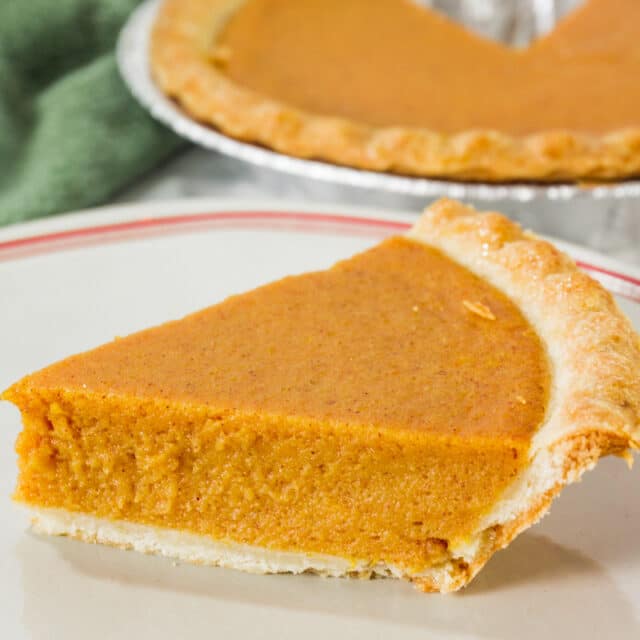 Southern Brown Butter Sweet Potato Pie
Southern Brown Butter Sweet Potato Pie is a Southern Classic pie with brown butter, cinnamon, nutemg, vanilla and all your favorite spices to make this dish so creamy and delicious.
Ingredients
1

Pie Crust

2

cups

sweet potato

1/2

cup

unsalted butter

1 stick

1-2

tbsp

apricot preserves

1 1/2

tbsp

all purpose flour

1/2

cup

light brown sugar

1/2

cup

white sugar

1/2

cup

evaporated milk

2

tbsp

orange juice

2

eggs

1/2

tsp

vanilla

1/2

tsp

nutmeg

1/4

tsp

ginger

1/4

tsp

cinnamon

1/2

tsp

pumpkin pie spice

pinch

cloves

salt

dash
Instructions
Wash and scrub the sweet potatoes, hand dry with paper towel and poke holes around the potatoes with a fork.

Add the sweet potatoes on a baking tray and Baked on 425F for 45-1 hour.

While sweet potatoes are cooking. In a small pot, add butter and brown the butter on low high heat. It should take about 5 minutes.

Once the sweet potatoes are done, allow them to cool. After that, remove the skin and put the sweet potatoes inside a large bowl.

Using an electric mixer, mix the sweet potatoes to remove any lumps or string. Then, add browned butter, brown sugar, white sugar, evaporated milk, 2 eggs, nutmeg, cinnamon, ginger, cloves, vanilla, pumpkin spice, orange juice and blend all together. Add flour and salt mix one more time.

Coat the pie crust with apricot preserves all over then add in the sweet potato filling- making sure to not overfill.

Bake on 350F for 55 minutes allow to cool and set for 20 minutes, enjoy.
Subscribe to My Youtube
Subscribe to My Youtube Channel to recieve updates on New Videos and Recipes !
How did you like this recipe? Leave a comment and let me know what you think. Looking for another to pair with is one ? Try this Rum Cake next!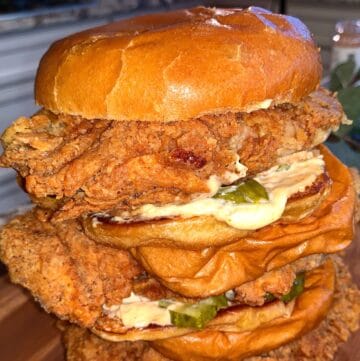 This Spicy Chicken Sandwich recipe is crispy, juicy and tender. It also has a good…
Southern Salmon Patties are a fun and easy way to get your seafood fix this season….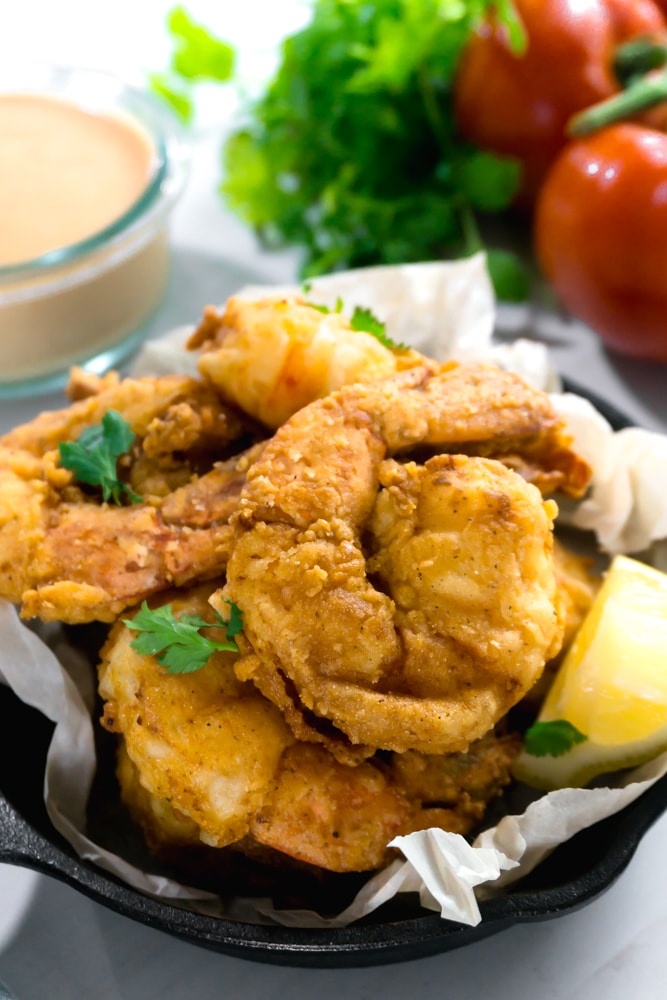 This New Orleans Fried Shrimp Recipe is for shrimp with a light, but crispy coating….