November 5, 2019 | Last Updated on February 7, 2020 by Patricia Valbrun
Juicy, tender Smothered Turkey Wings seasoned with all your favorite seasoning in your pantry. Easy to make and the outcome us delicious. This recipe can also be paired with Southern Collard Greens, Creamiest Mashed Potatoes and Homemade Yeast Rolls.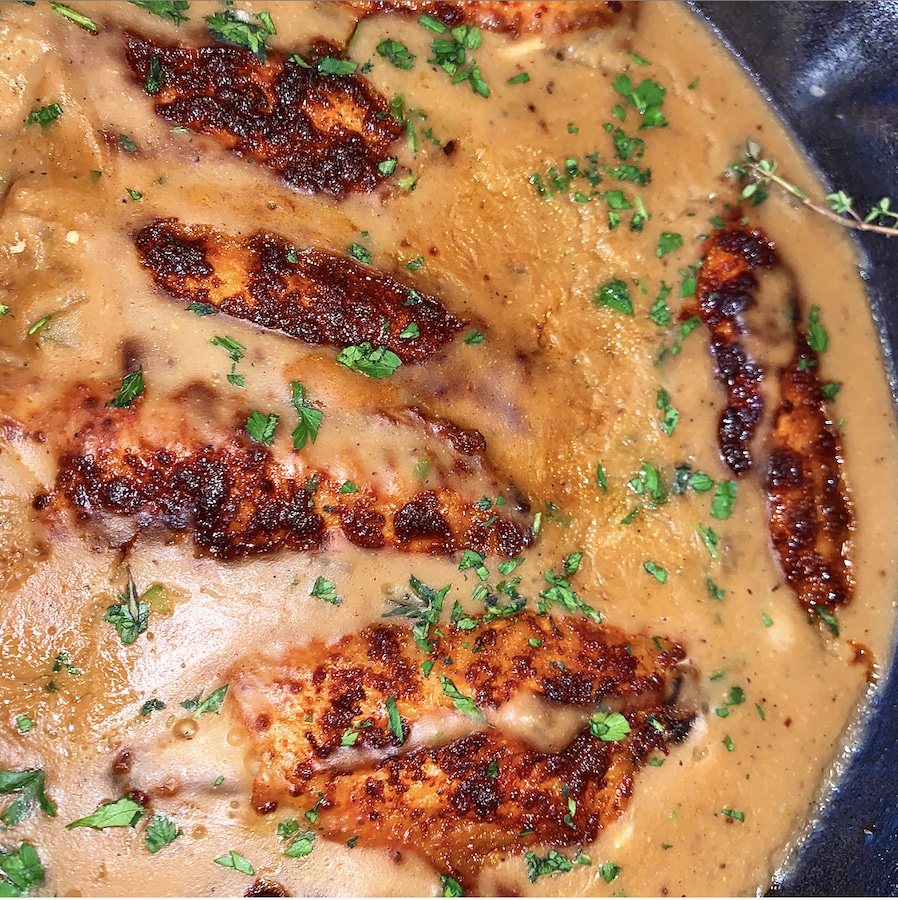 Smothered Turkey Wings are perfect for the holiday if you're not in the mood to bake a whole turkey. The gravy tinderies the turkey wings while also adding amazing flavor. This recipe is so simpl, you'll be cleaning up in no time to get ready for your dinner.
I hardly notice many people that make turkey wings. I believe it's becoming more common as we find ways to cook them to a consistency we like. Turkey be dry most times is way people stray away from it but I promise you smothered turkey wings is the way to go.
How to make Baked Turkey Wings
1. Preheat your oven to 375 degrees.
2. Place your turkey wings on a baking tray. Pat your turkey wings dry, brush them with olive oil, then season them with seasoning.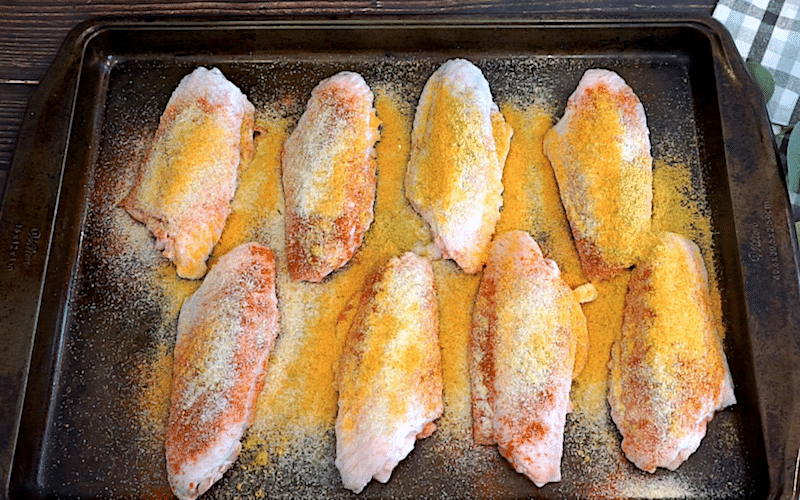 3. The wings are going to release their juices so you want them in a pan with sides so the juice doesn't run over! Uncovered, place them oven.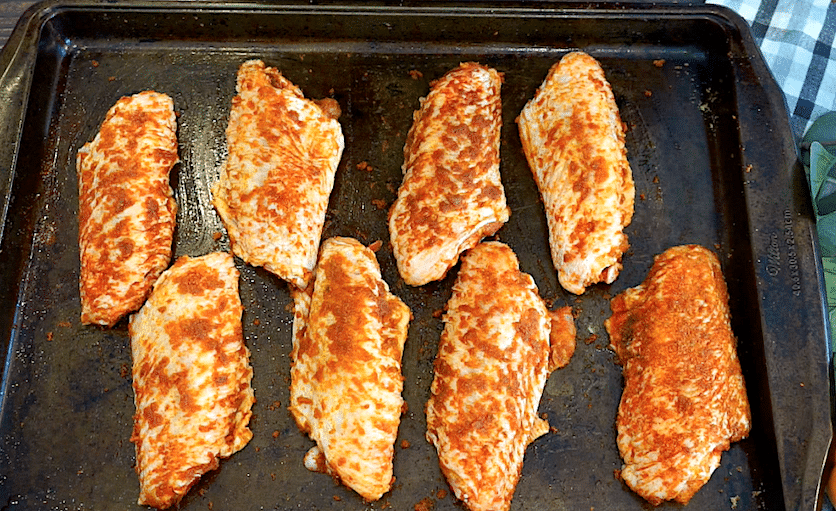 4. Bake for 45 minutes on a baking rack so the turkey is not smothered in the juices yet can maintains its crispy skin.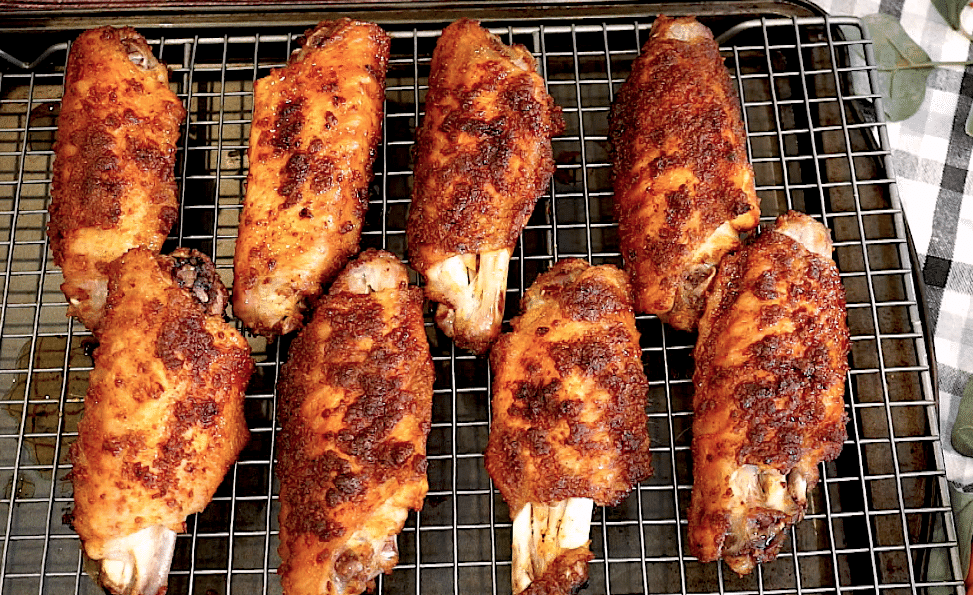 5. When you remove them from the oven, you should have nice, crispy wings! Dress them just like you would chicken wings! Toss them in your favorite sauce with carrots and celery or eat them just like they are right out of the oven.
Homemade Gravy
The overall key to this recipe is the gravy. Making gravy sauce is like making rogue, flour, butter, chicken or beef stock and your favorite seasonings. Don't be intimidated by the process theres not many ways you can mess this up. If you do just start over until you get it right but you can also use the video below for a visual view.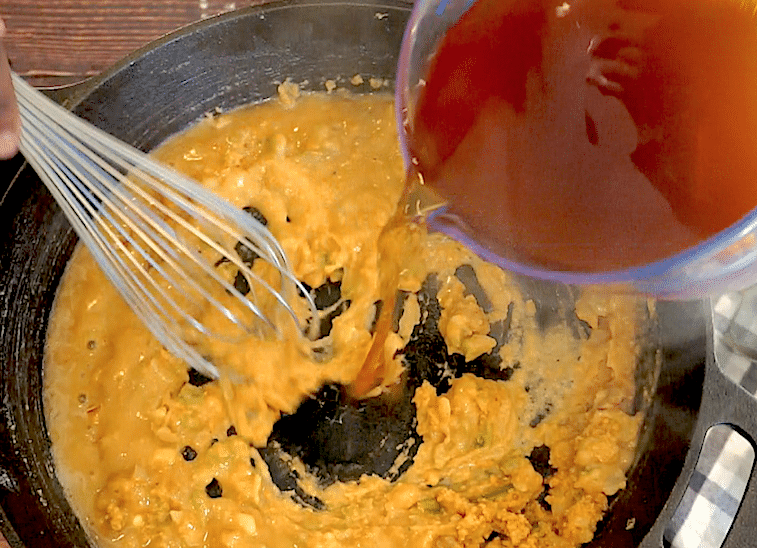 Smothered Turkey Wings TIPS
As always, there are variations that you can make to this recipe. To begin with, you can dress this recipe up more by adding bell peppers, carrots or celery.
I used turkey wings but you can use turkey breast, drums or leg, your preference.
This recipe is for 3 lbs wings if you are cooking for more people, simply double or triple the recipe. Likewise, you may divide the recipe if cooking for a lesser group of people.
If you don't have chicken stock, feel free to use beef or water. However, you will need to add one to two bouillon cubes to enhance the taste of your wings.
Would you like to see more? SUBSCRIBE to receive the more recipes! Also, follow me on FACEBOOK, PINTEREST, INSTAGRAM, YOUTUBE or TWITTER.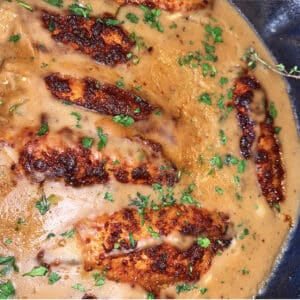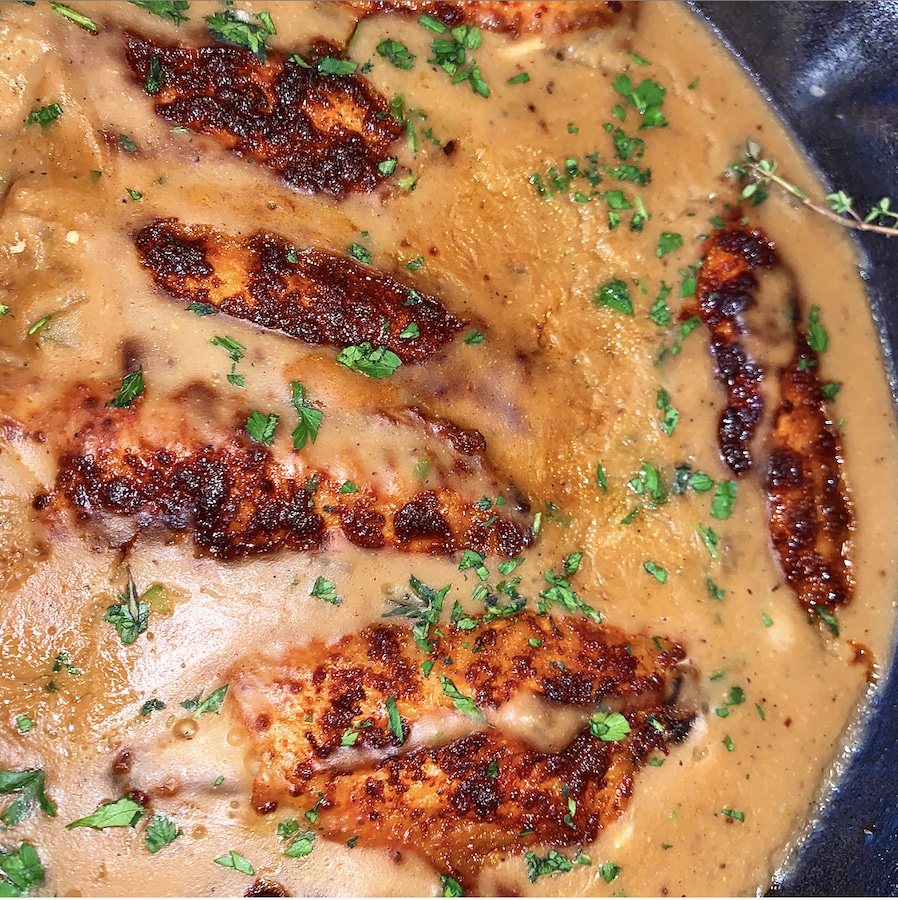 Smothered Turkey Wings Recipe
Juicy, tender Smothered Turkey Wings seasoned with all your favorite seasoning in your pantry. Easy to make and the outcome us delicious.
Ingredients
8

turkey wings

olive oil

1

tbsp

paprika

1

tbsp

garlic powder

1

tbsp

onion powder

1

tbsp

chicken bouillon

1

dash allspice
Gravy
1

onion

1

bell pepper

1

stick butter

1/2

cup

flour

4

cups

chicken stock

1/2

tsp

garlic powder

1/2

tsp

onion powder

1

tsp

chicken boullion

1

dash celery seeds

6

fennel seeds

pepper
Instructions
Preheat oven to 375 F

In a large bowl or baking pan add turkey and season with olive oil paparika, onion powder, garlic powder chicken bouillion, allspice .

Mix everything together and set on baking sheet and bake on 375 F for 45 minutes
Gravy
In a medium size pan add butter and satue onions and bell pepper about 5 minutes. Once they become transulcent add flour. Cook the flour down until it becomes a nice toastey brown color.

Add chicken stock and the rest of the seasonings , chicken bouillion, onion powder, garlic powder, celery seeds, fennel and pepper. Allow it to simmer for 15 mins or so until it slightly thickens.

Remove chicken from the oven ( 45 minutes later) and add to gravy cover pot and let it simmer on low heat for 5 minutes .
Notes
Notes: Reserve 4-6 cups of broth just in case your gravy is too thick. If you don't like the skin soft on turkey allow sauce to thicken up on its own and pour gravy on top. If you don't let the flour brown you will have a white sauce.
Nutrition
Subscribe to My Youtube
Subscribe to My Youtube Channel to recieve updates on New Videos and Recipes !
How did you like this recipe? Leave a comment and let me know what you think. Looking for another main course dish ? Look here!