August 13, 2021 | Last Updated on January 14, 2023 by Patricia Valbrun
A classic Breakfast Steak and Eggs dish perfectly made for a heartfelt brunch or breakfast for dinner using thin-cut ribeye steak and scrambled eggs.
If you're needing another dish to pair with this one check out my Skillet Potatoes or Shrimp and Grits.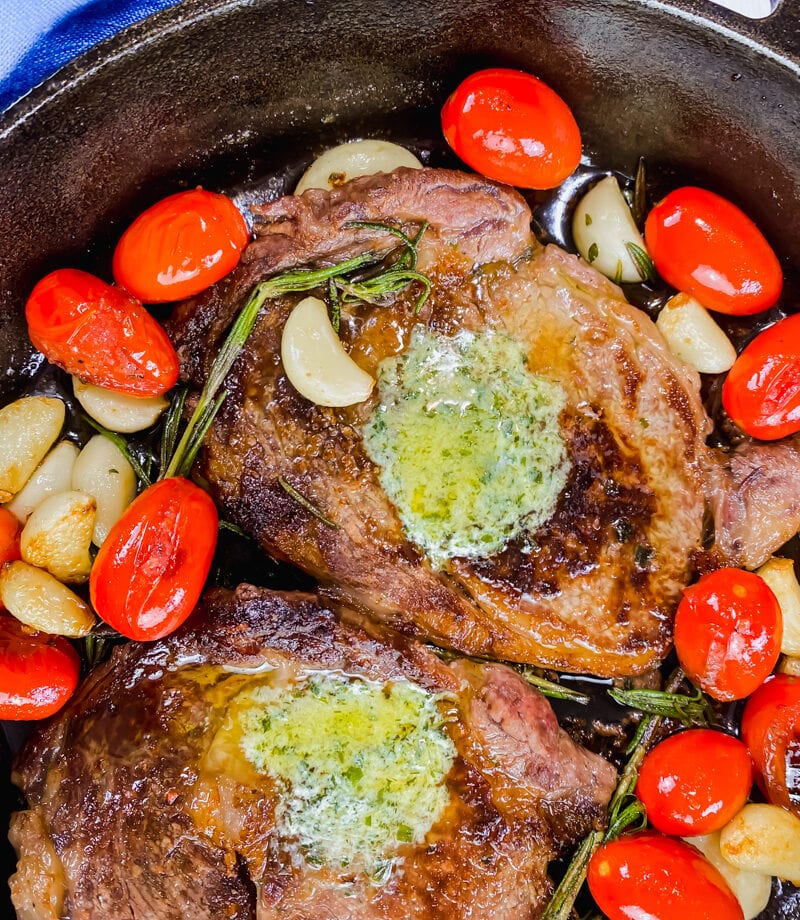 How to Make the Best Steak and Eggs
While there are tons of great choices of Steak out there, I personally think ribeye is the best. Thin-cut ribeye makes for an easy meal and doesn't take long to cook.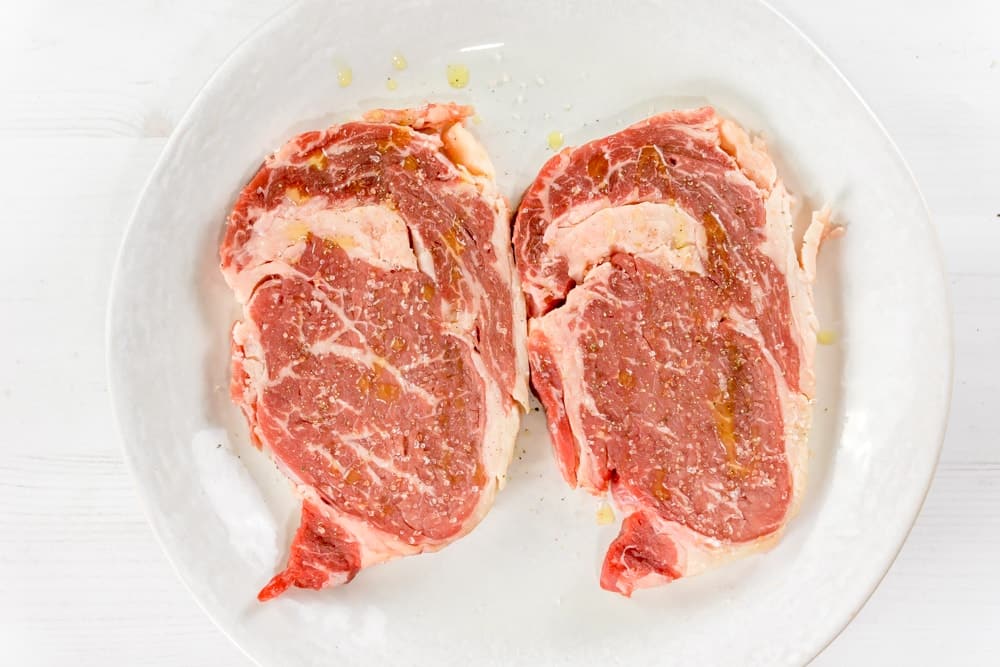 It also has a lot of marbling, creating the perfect tender & juicy Steak.
Season your steak on both sides with salt.
Heat a large cast-iron skillet on medium heat with olive oil.
Pan fry your steak for 2 minutes, then flip. Add rosemary, garlic cloves, and butter and cook for an additional 1- 1/2 minutes.
After a minute, base the steak with melted herb butter.
Cook until your desired doneness.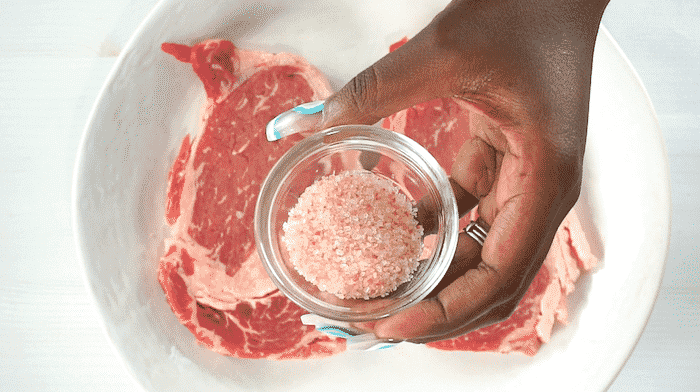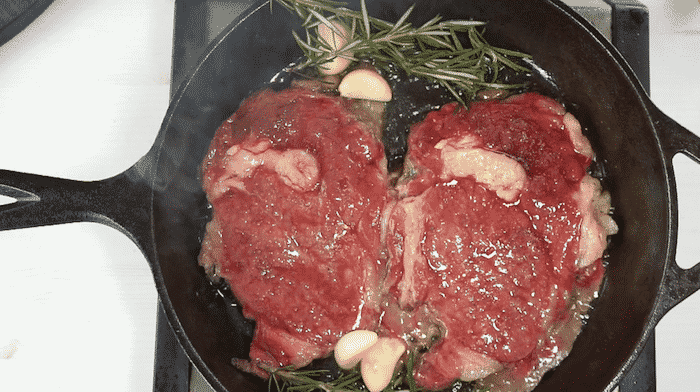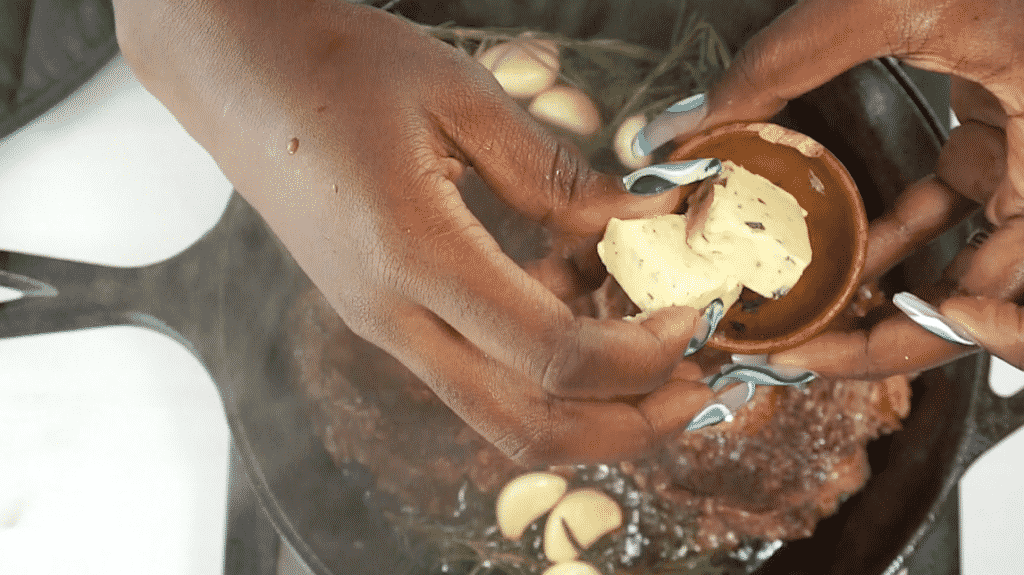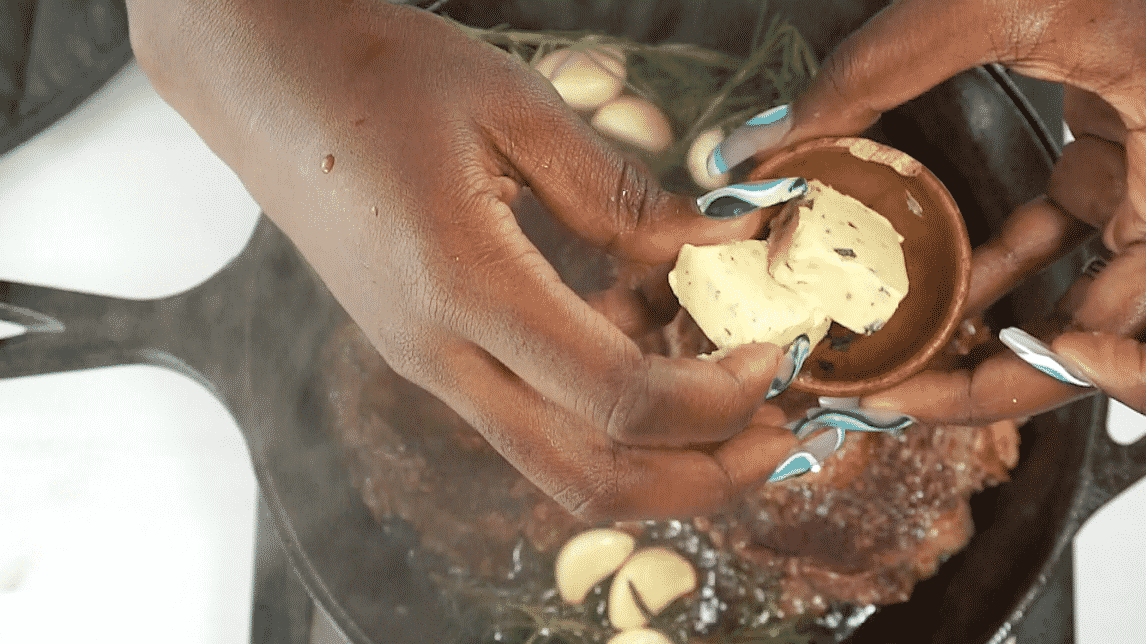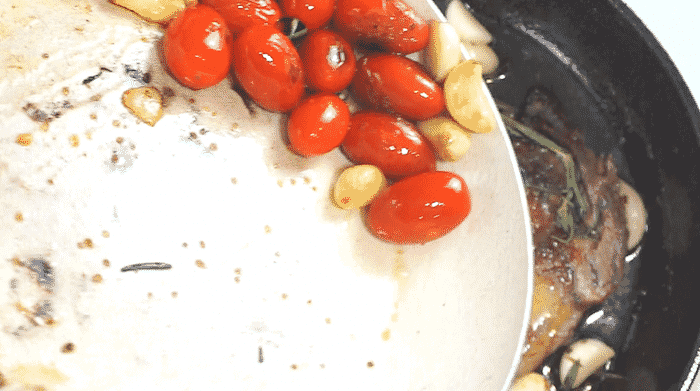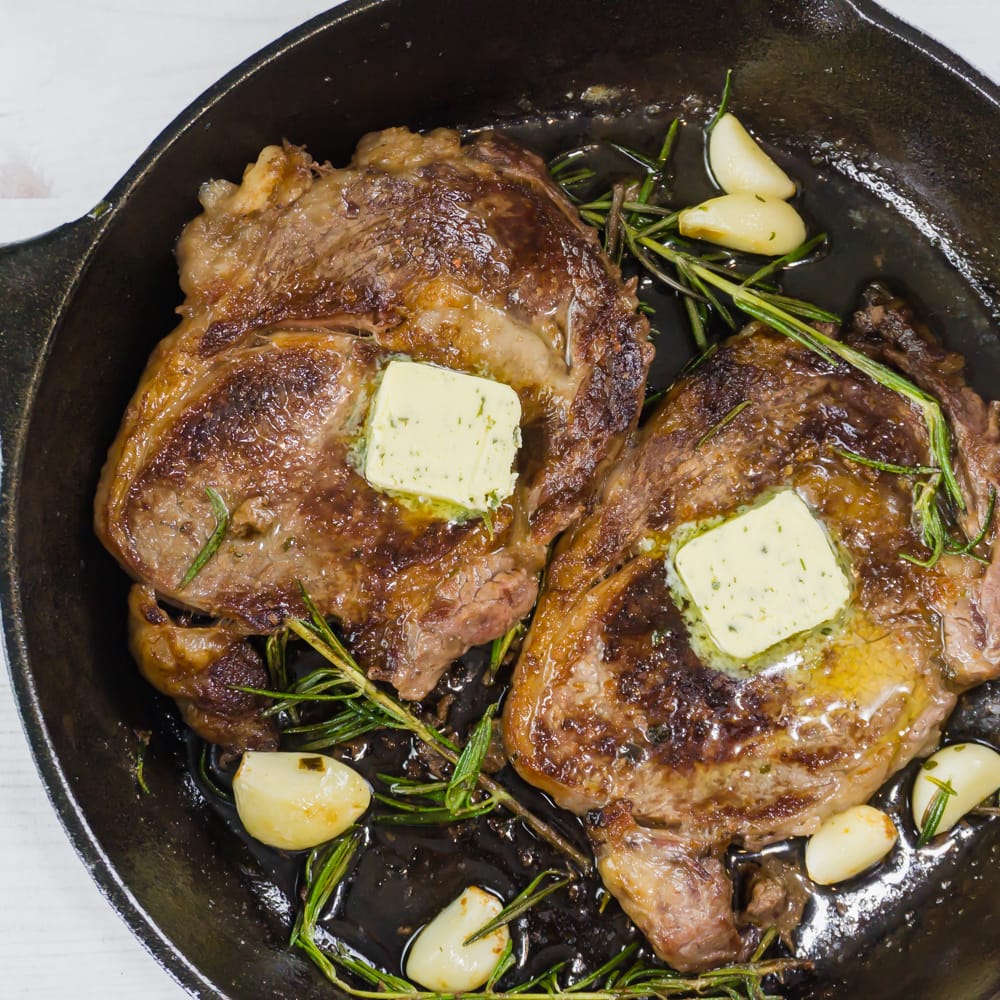 What Temperature Should The Stove Be On When Cooking Steak?
Keep your Temperature on high heat when pan frying Steak. Pan-frying your Steak will help you get that deep brown, crispy texture on the surface of your Steak.
Pan-frying a thin cut ribeye on high heat doesn't require too much cook time, so you do not need a meat thermometer.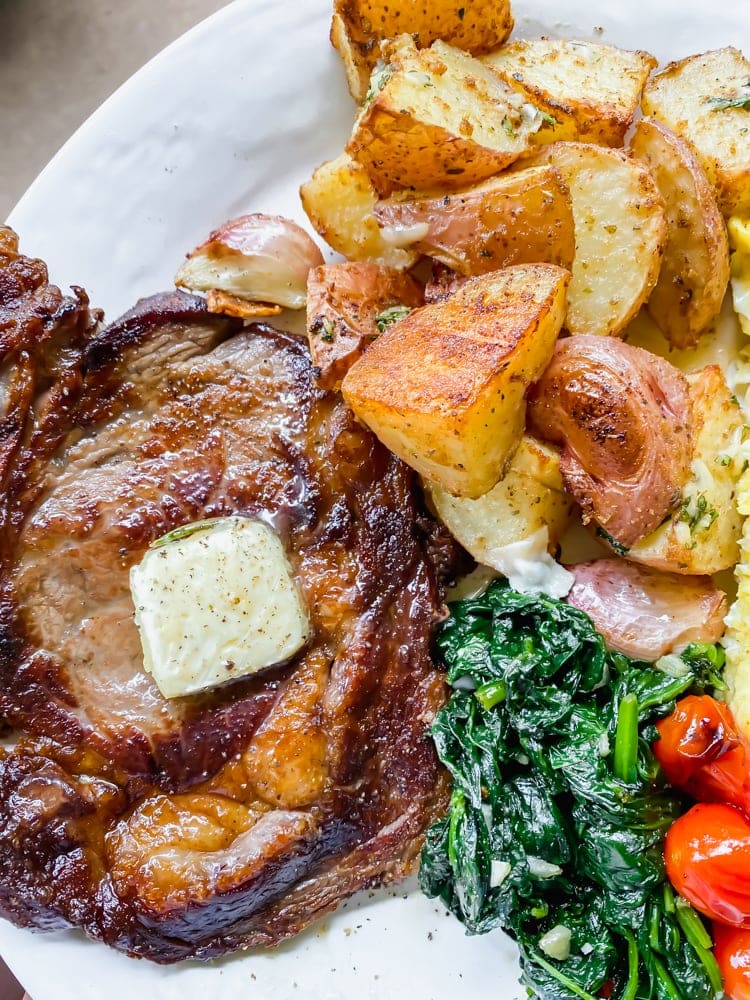 If needing a thermometer for thicker cut meat, cook on high heat. Temperatures should be 150F for medium-well.
How to Make Easy Scrambled Eggs Without Milk
It is so easy to put together easy fluffy scrambled eggs without milk in no time. Never dry or rubbery, and can be paired with your favorite main course meal.
You can find all the ingredients to make this easy cheesy scrambled eggs recipe. Large eggs, butter, chives, all-purpose seasoning, cheddar cheese, nothing else needed.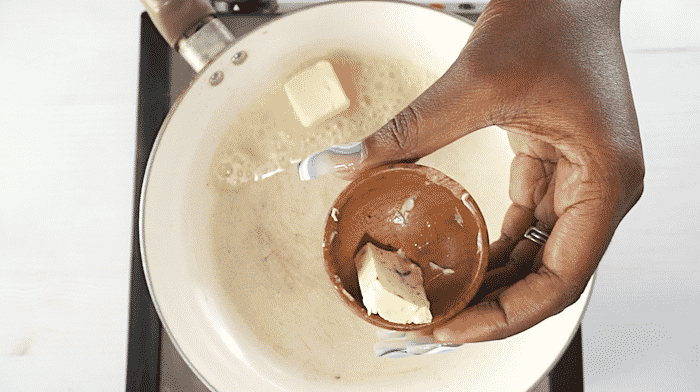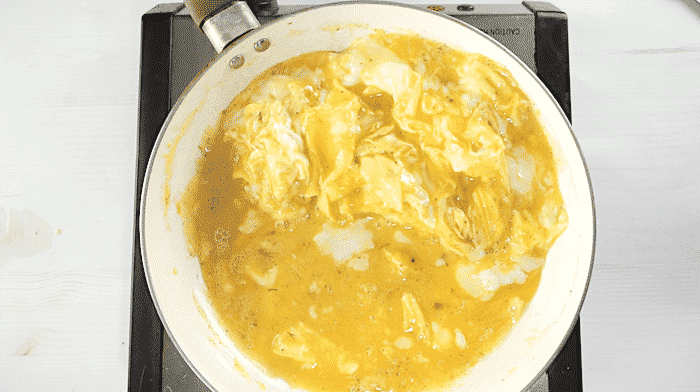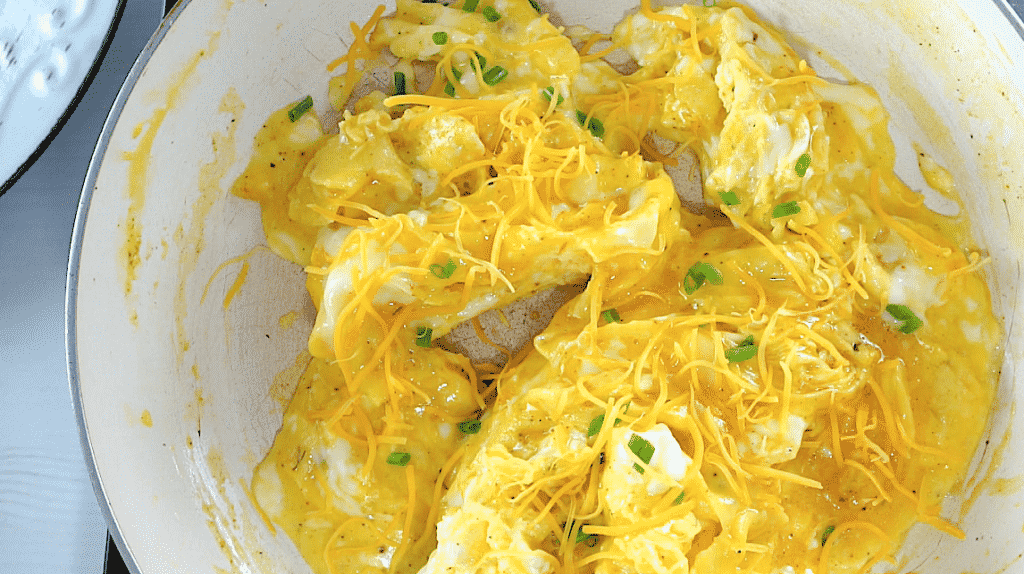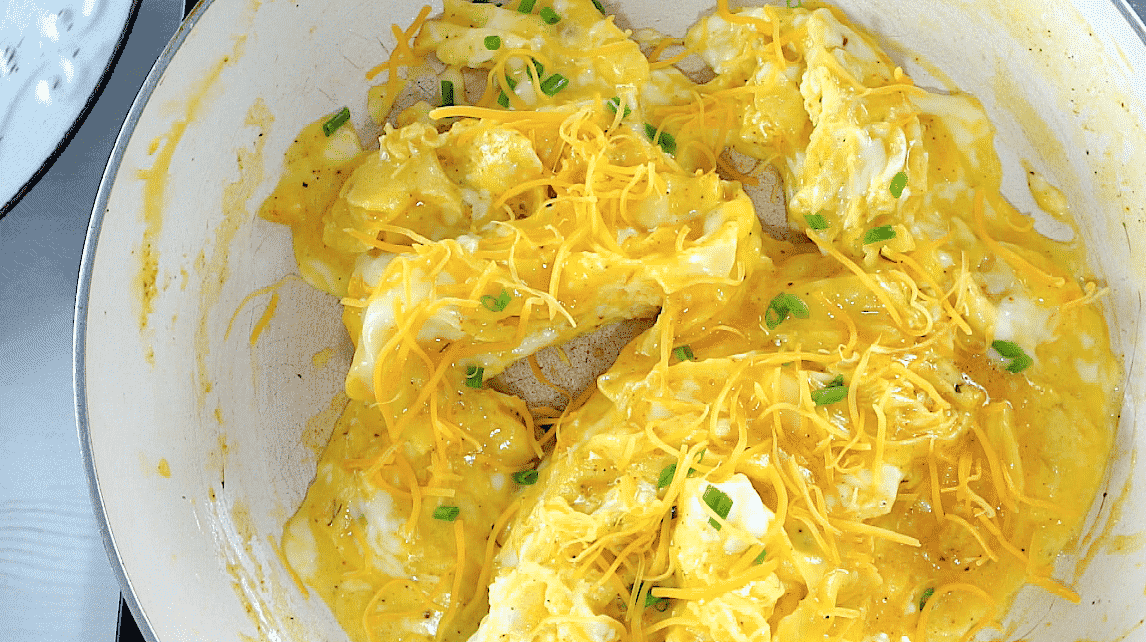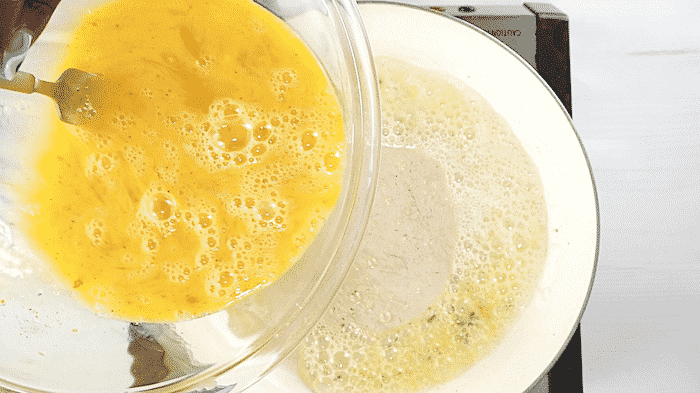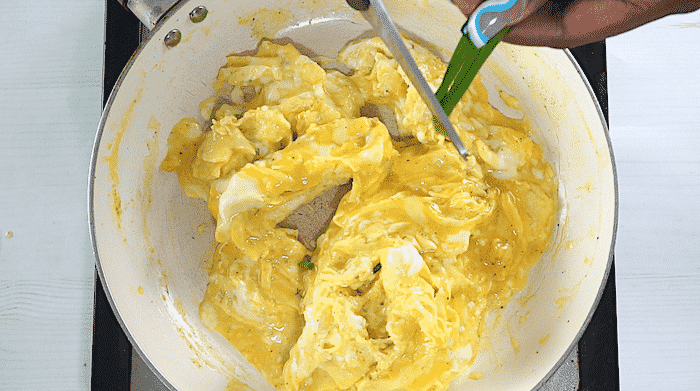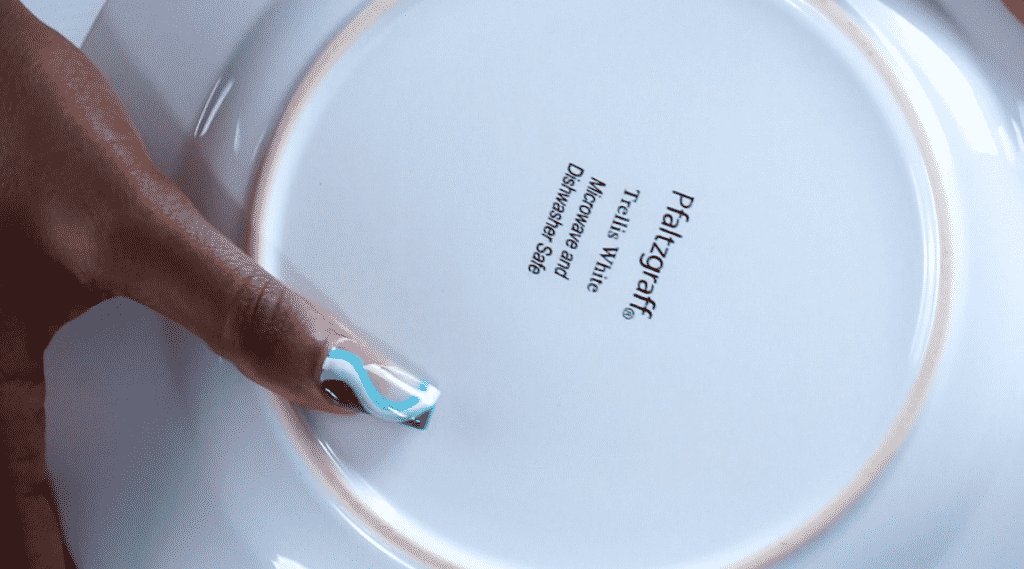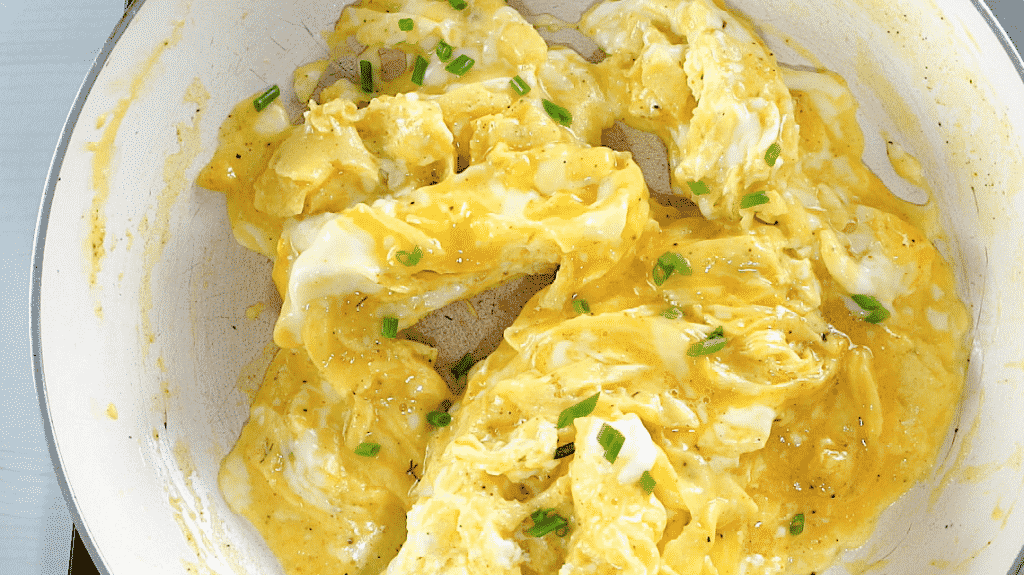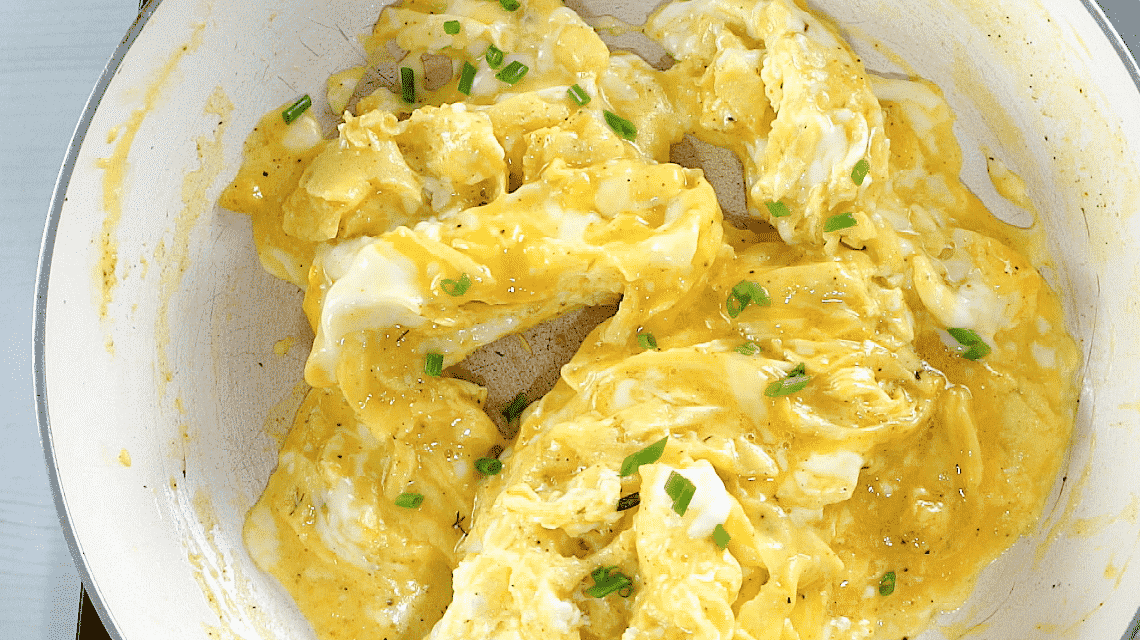 Can I Cook The Eggs Another Way?
You can! Cook your eggs the way you prefer them! Mix it up and cook sunny side up, over easy, or even scrambled eggs!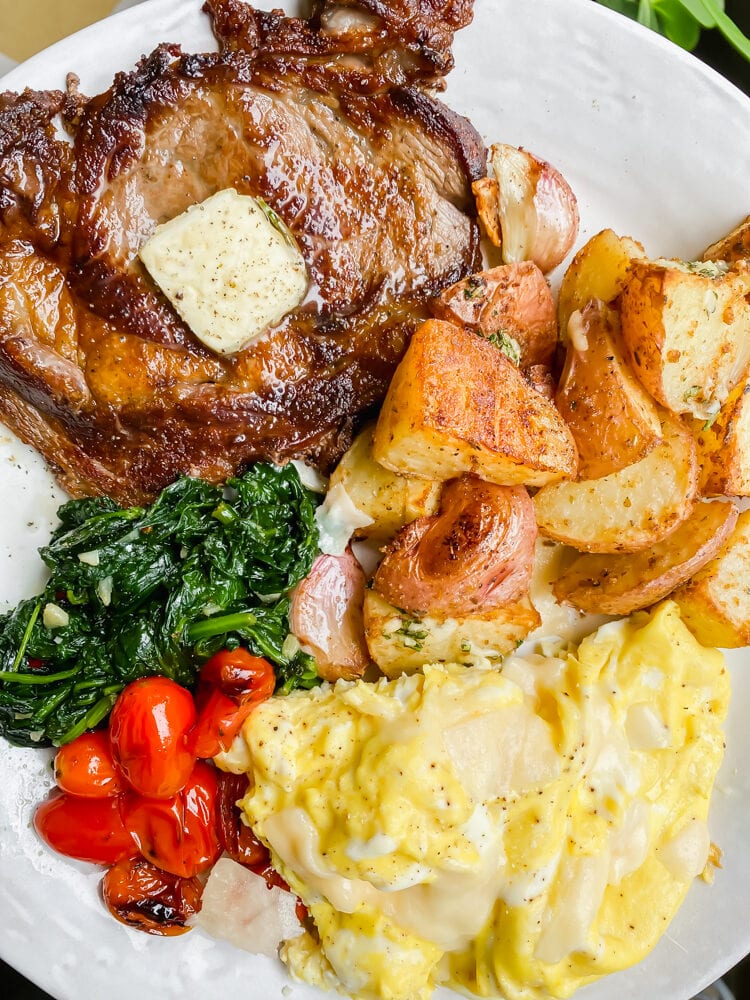 What Types of Steak Can I Use For Steak and Eggs?
My picks for this Steak and egg breakfast recipe are New York strip, flank steak, or ribeye.
More Fall Recipes You'll Love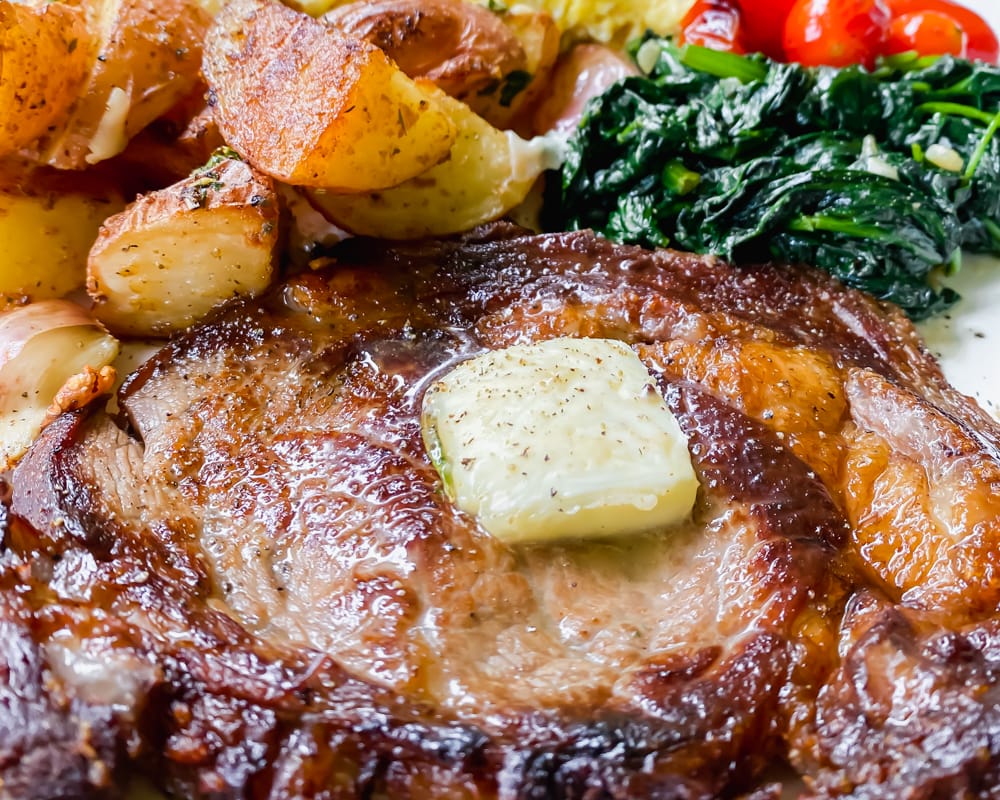 Would you like to see more? SUBSCRIBE to receive the more recipes! Also, follow me on FACEBOOK, PINTEREST, INSTAGRAM, YOUTUBE or TWITTER.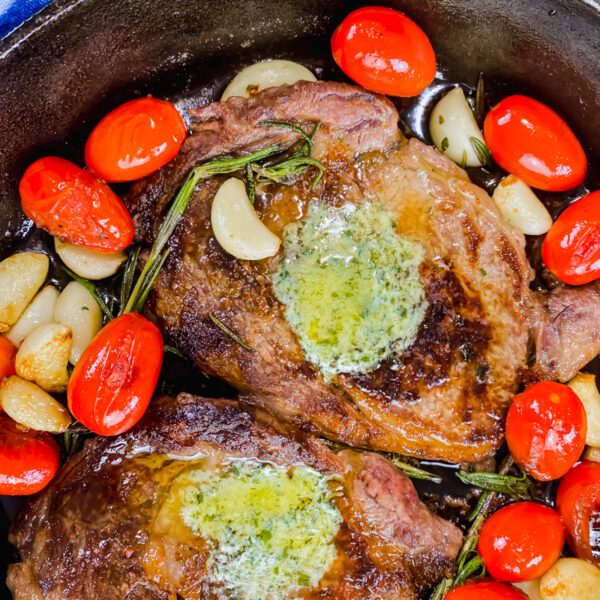 Breakfast Steak and Eggs
A classic Breakfast Steak and Eggs dish perfectly made for a heartful brunch or breakfast for dinner using thin-cut ribeye steak and scrambled eggs.
Ingredients
¼

Ribeye Steak

1/4 inch

4

tbsp

olive oil

1

tbsp

salt

course salt

4

tbsp

garlic herb butter

add extra for garnishing

4

garlic cloves

4

stems

rosemary
Scramled Eggs
6-8

eggs

large

2

tbsp

butter

garlic herb butter optional

2

tsp

all purpose seasoning

1/4

cup

cheddar cheese

1/2

tbsp

chives
Instructions
Garlic Herb Butter Steak
Using paper towels, pat both sides of the steak dry; season with two teaspoon salt .

Heat a large cast-iron skillet over medium-high heat until very hot, about 1-2 minutes; add olive oil.

Place the steak in the middle of your skillet and cook until a dark crust has formed about 1 1/2-2 minutes.

Using tongs, flip, and cook the steak for an additional 2 minutes. Once flipped add rosemary, garlic cloves and butter until the desired doneness. Total cooking time on steak should be 4 minutes or less. Let rest for a few minutes.

Serve with garlic herb butter and eggs.
Easy Cheesy Scrambled Eggs
Whisk together eggs, 1-2 teaspoon of all purpose seaoning.

Melt butter in a large skillet over medium heat. Add eggs, and cook, stirring occasionally, until they just begin to set.

Add chives, cheddar cheese and cover for ten seconds or until cheese has melted and remove.

Continue cooking until thickened and no visible liquid egg remains, about 3-5 minutes.

Serve immediately, garnished with chives or parsley, if desired.
Subscribe to My Youtube
Subscribe to My Youtube Channel to recieve updates on New Videos and Recipes !
How did you like this recipe? Leave a comment and let me know what you think. Looking for another Breakfast recipe ? Try Sweet Potato Pie next.
Steak Eggs and Cheese Breakfast Sandwich is a classic morning option for kids and adults…