November 5, 2019 | Last Updated on May 10, 2021 by Patricia Valbrun
Moist decadent Caribbean Rum Cake with Butter Glaze. A bit boozy, inspired by the old-fashioned rum cake made in the Caribbean with dark rum and amazing spices.
Fall is here so it is only right that I show you how to make this most Delicious Caribbean Rum Cake with Butter Glaze to satisfy all your fall cravings.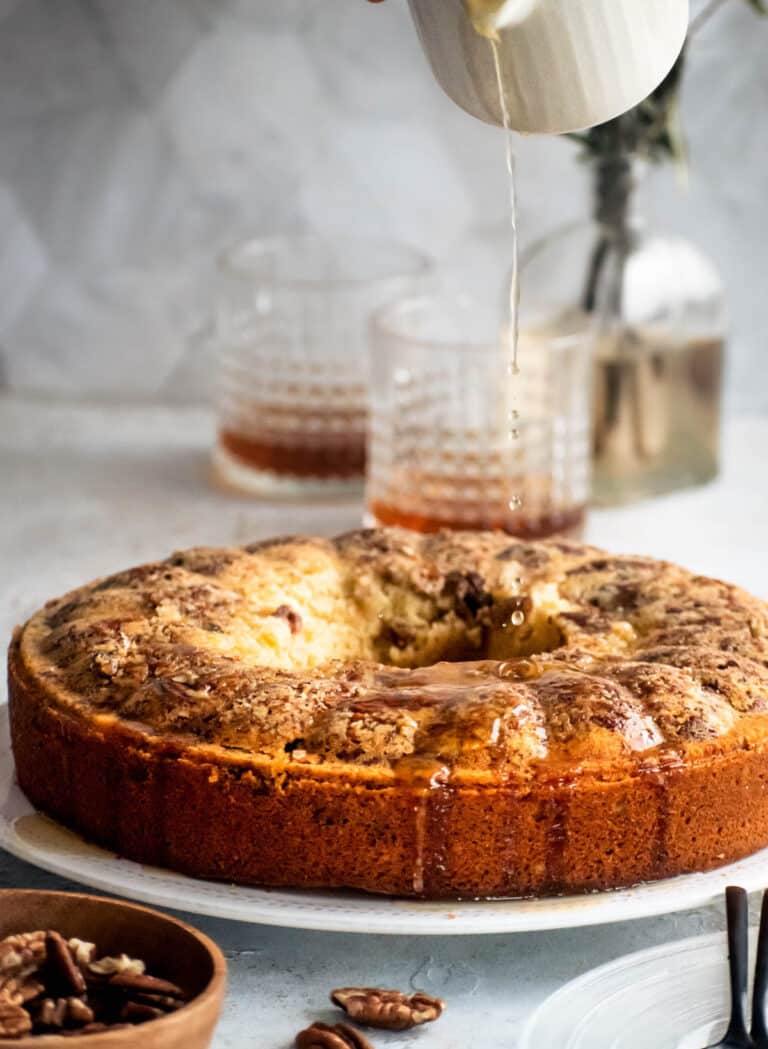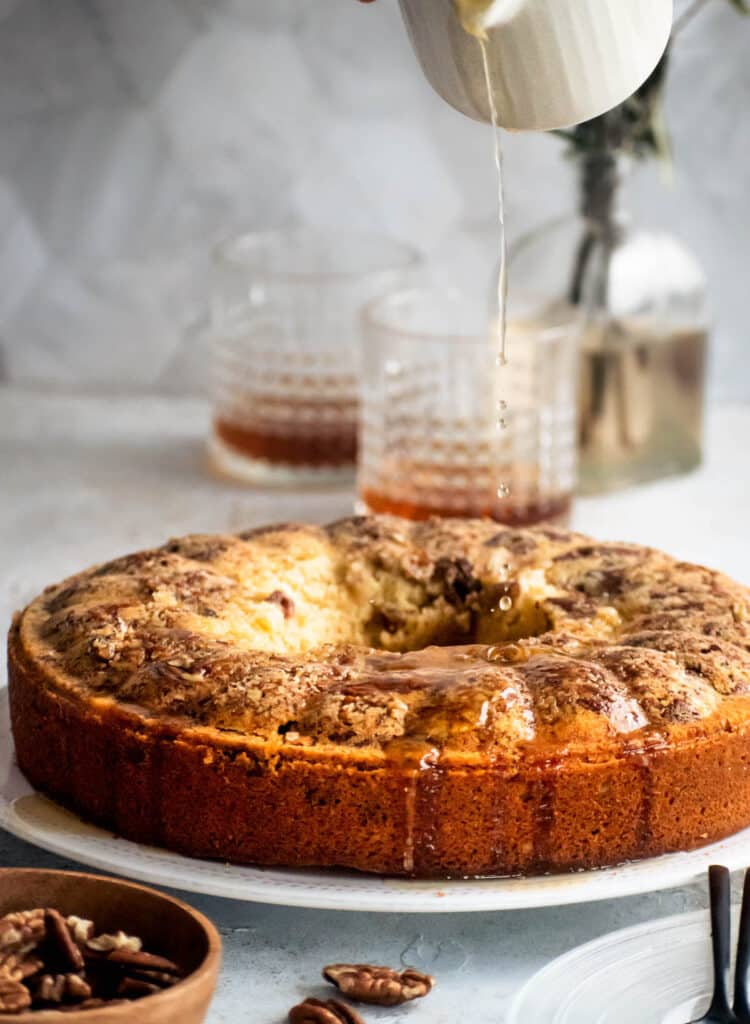 You don't have to wait until the holidays to make your favorite dishes. Sometimes you just have to reward yourself for just trying a little harder everyday with whatever it is that you do. Reward yourself with this amazing Rum Cake. You will be licking your fingers and honestly, you just might eat it all yourself. It's best served in the morning with some hot coffee, I can tell you that much.
Jamaican Rum Cake Recipe
Since patience is a virtue, we must be virtuous and resist the urge to prematurely pop it from its pan and dig in.
It is best to keep the oven door closed and let the cake bake for at least 50 minutes before checking on it.
I assure you, there is no way this cake will be dry after saturating it with buttery spiced rum syrup.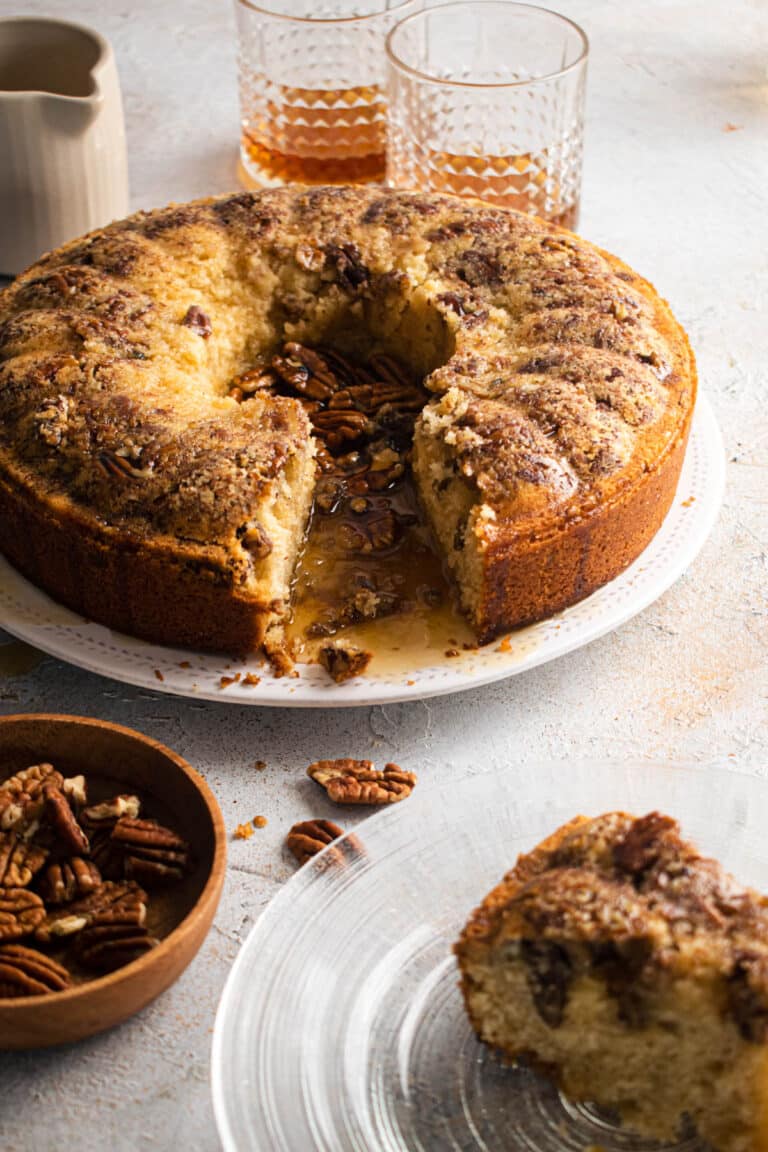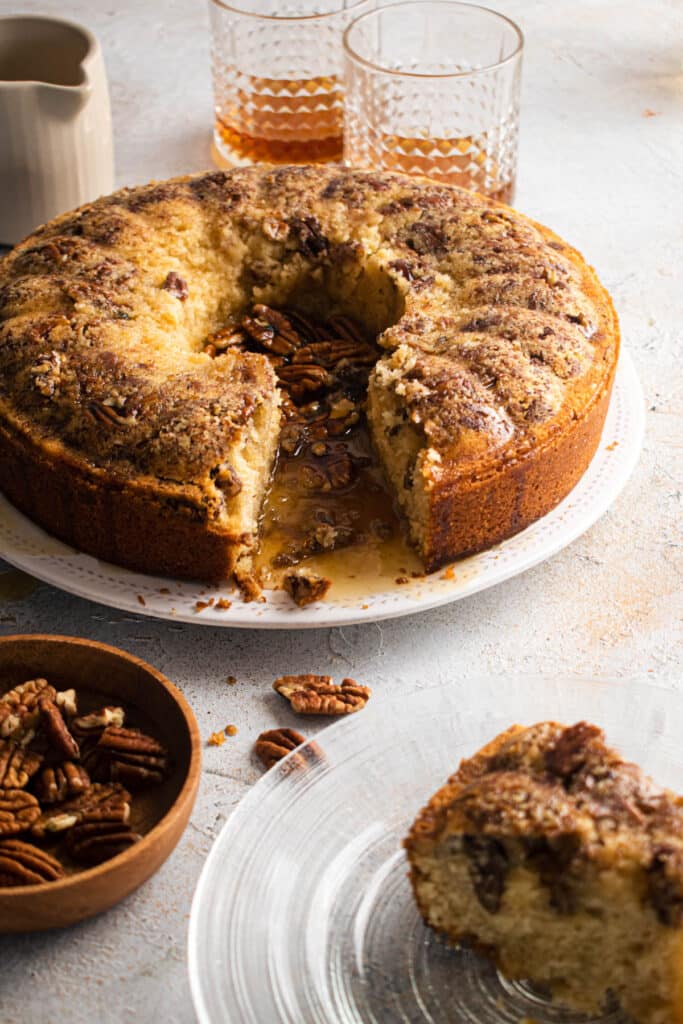 How to Make Caribbean Rum Cake
The base of this rum cake recipe is a basic batter made with flour, baking powder for your dry ingredients, and both butter, oil, and milk for your liquids. The use of butter, oil, and milk (dry milk) means the cake is light and fluffy with a tender moist crumb from the added oil.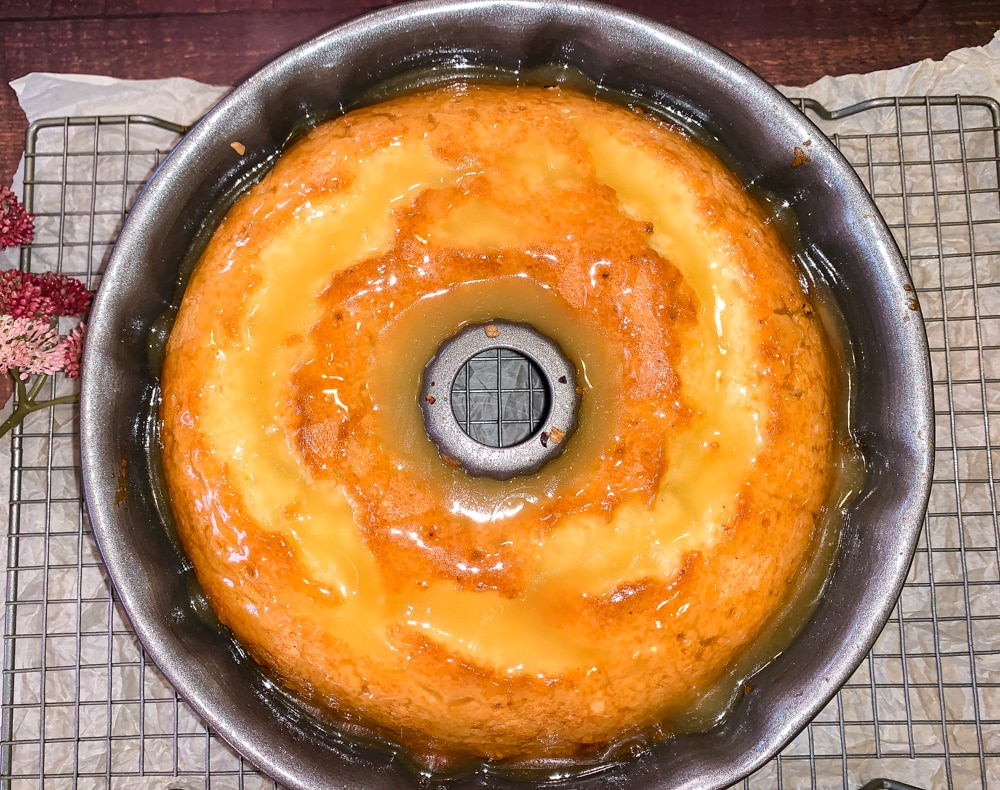 You bake the batter in a Bundt pan for 50-55 minutes, or until a toothpick inserted into the center comes out clean. Keep a close eye on the cake as it bakes, since the top may begin browning too fast. If that happens, simply cover the top of the pan loosely with aluminum foil to prevent over-browning.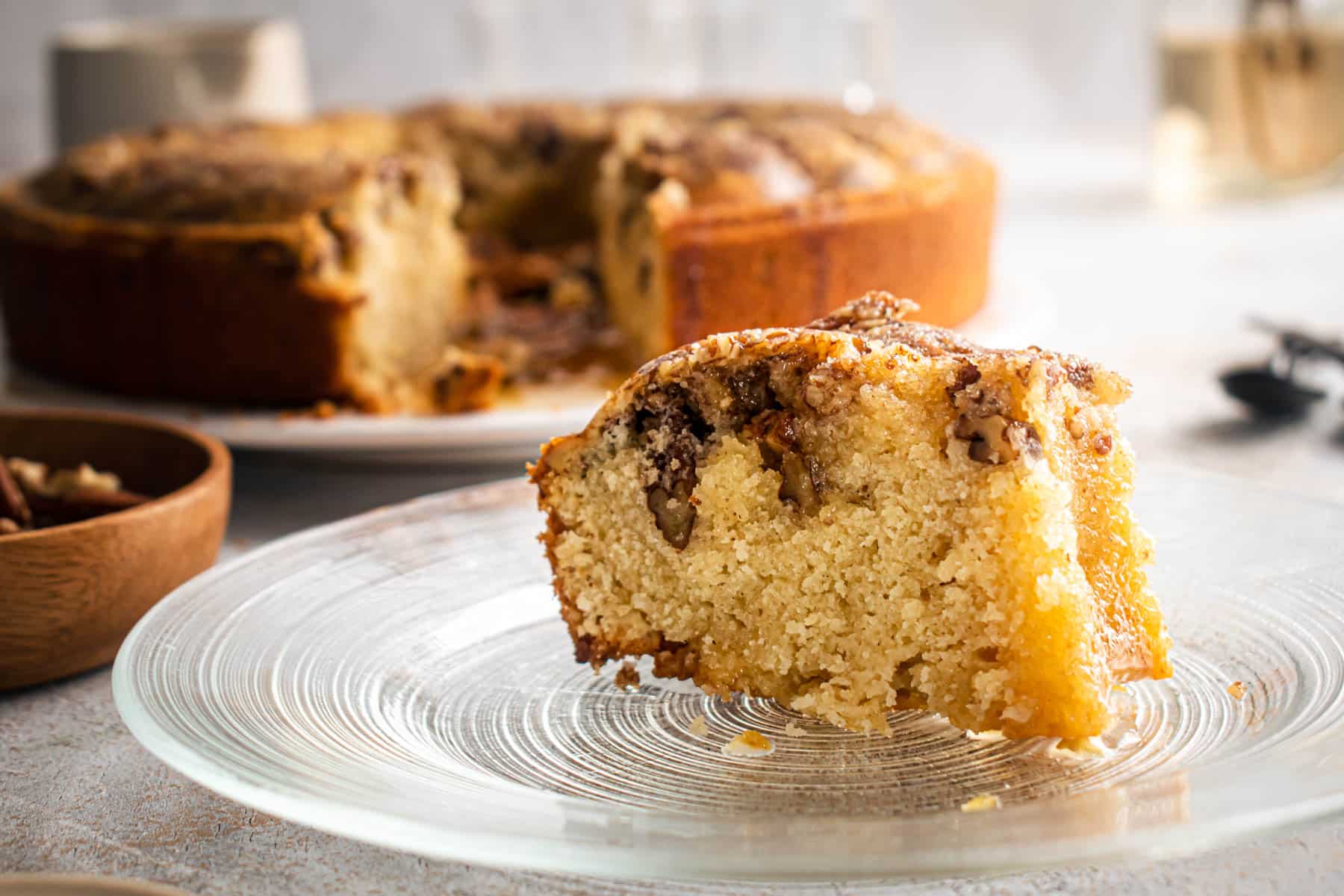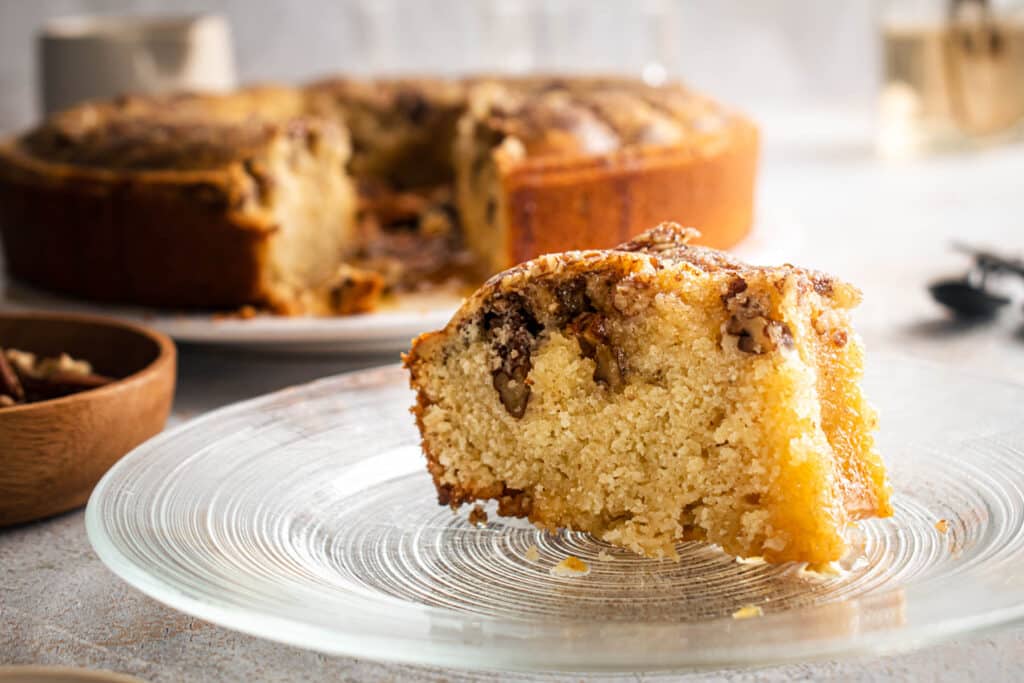 Rum Cake Butter Glaze
What is rum cake without a glaze. This is honestly the best part of the cake in my opinion. The glaze is mad thin to soak into the cake right after you poked holes into it with. This is going help make the cake tender and also add a good amount of moisture.
Does rum cook out of cake?
A lot of it cooks off during the baking process but the flavor remains. However not "all" of the alcohol is cooked out during the process. Remember, the longer something is cooked at on hotter temperature, the more of the alcohol will evaporate.
Can I get drunk off rum cake?
You will not get drunk off eating this cake. You can reduce the amount of rum used in this cake or leave it off altogether if being served to children. I personally love the flavor the rum gives. Alternatively, if you still want to have that rum flavor, you can substitute the rum with rum extract. Add a teaspoon of it to the cake batter. Just make sure to double-check the label since not all rum extracts are 100% alcohol-free.
How to store rum cake?
Store in an airtight container in the refrigerator for up to 5 days. Once you're ready to eat it, you can reheat or eat it as is. It tastes good cold as well.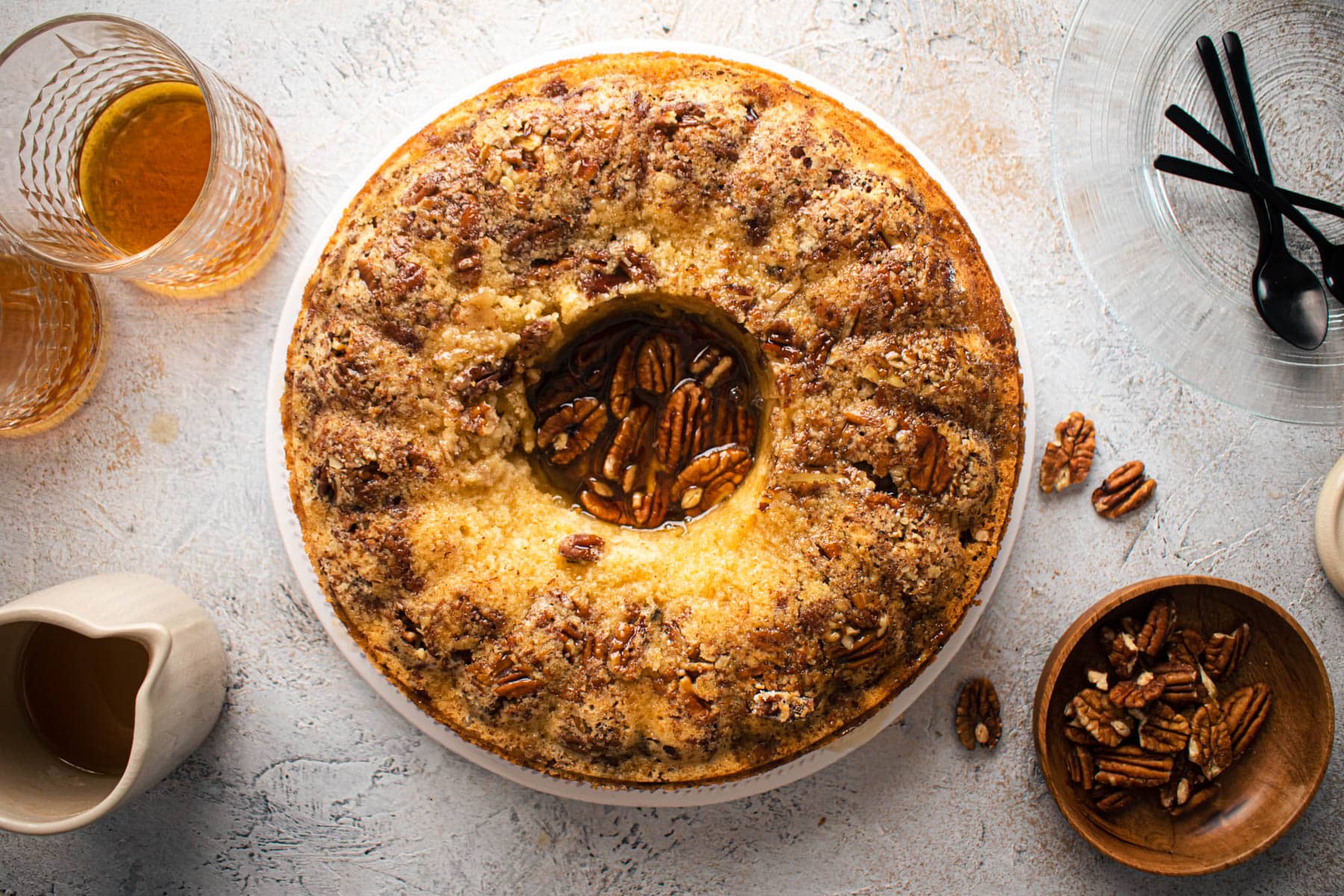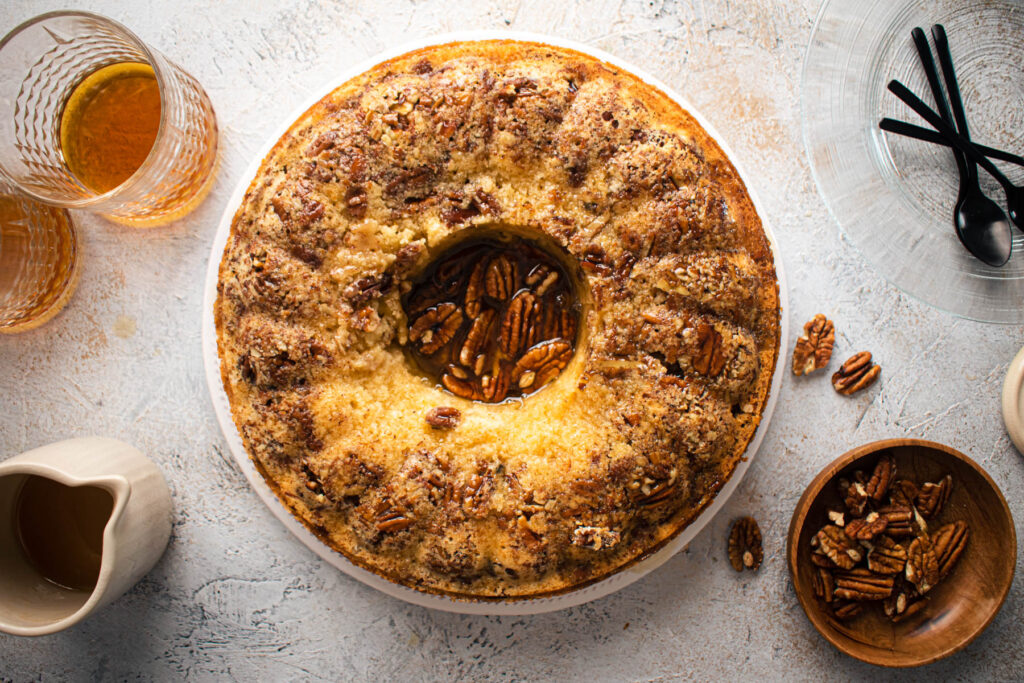 Can you freeze this cake?
Yes! Rum cake can be easily freeze. Rap it tightly with a plastic wrap then wrap it with an aluminum foil and you can keep it frozen for 3 months. Thaw overnight in the fridge or at room temperature. Unwrap after it's completely thawed.
TIPS ON RUM CAKE
Best RUM to use in this recipe is Myers Rum 100% Fine Jamaican Rum
The batter can be sticky so make sure to generously spray your bundt pan with a nonstick cooking spray.
Not a fan of nuts? Ditch it! You can substitute it with chocolate chips if you have a sweet tooth.
Measure flour correctly. One of the most common mistakes people make with this recipe is adding too much or too little flour.
Would you like to see more? SUBSCRIBE to receive the more recipes! Also, follow me on FACEBOOK, PINTEREST, INSTAGRAM, YOUTUBE or TWITTER.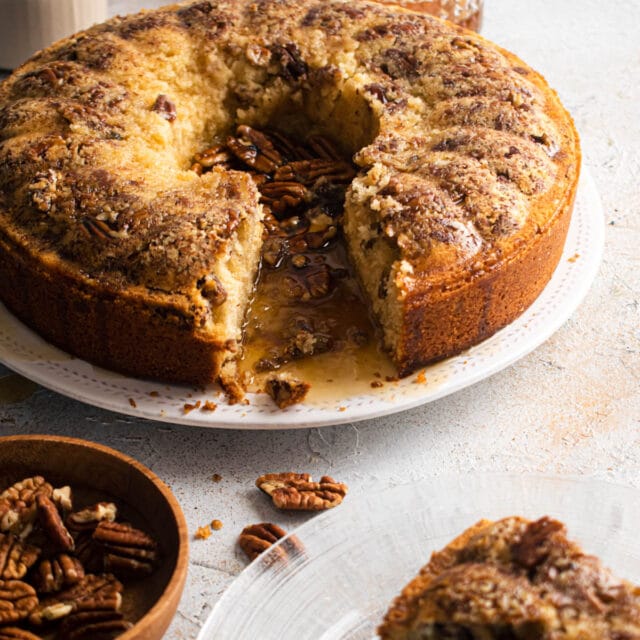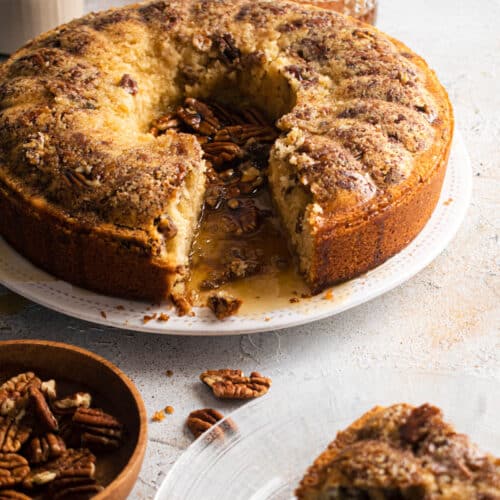 Caribbean Rum Cake with Butter Glaze
Delicious Moist Rum Cake that will satify all your cravings. This rum cake is good for any special event or upcoming holiday!
Ingredients
2 1/2

sticks

unsalted butter

1 3/4

cups

sugar

4

large

eggs

1/3

cup

coconut milk

2 1/2

cups

flour

1

tbsp

baking powder

1/2

tsp

salt

1/2

cup

milk

3

tbsp

dark rum

1

tsp

coconut extract

3/4

tsp

nutmeg

1 1/2

cups

pecans
Butter Rum Glaze
4

tbsp

dark rum

1/2

stick

butter

1/2

cup

sugar

1/4

cup

water
Instructions
Preheat oven to 325 F.

In a large bowl cream soften butter and sugar until well combined.

Add eggs one at a time, half of the flour, powder milk, baking powder, nutmeg, salt and mix all together.

Add rest of the flour, milk, mix together while brushing down the sides making sure everythings mixed in be sure to not over mix.

Add rum, coconut extract and mix one more time.

Spray baking pan with bakers joy spray. Add pecans to your pan and add batter on top. Tap the pan on the counter to make sure all the airbubbles are out . Set inside the oven for 50-55 minutes or until tooth inserted comes out clean.

In a small pot on low high heat. Add butter, sugar, rum, water allow to simmer and contiue stirring so it does not burn.

Remove cake from oven after 50-55 minutes allow to cool for 15 minutes. Once cooled, poke holes in the cake making sure it hit the bottom of the pan with a skewer and pour glaze right on top.

Cool cake again for another 15 minutes. Use a plate to flip cake over revealing the pecans on the surface.
Subscribe to My Youtube
Subscribe to My Youtube Channel to recieve updates on New Videos and Recipes !
How did you like this recipe? Leave a comment and let me know what you think. Looking for another Dessert Recipe ? Try these Southern Sweet Potato Pie next!