November 18, 2019 | Last Updated on June 10, 2020 by Patricia Valbrun
Classic Homemade French Toast is a combination of a toasty, buttery bread that is sweet and just yummy. I believe it's the bread that does the trick and of course adding the fruit for freshness. I can eat this type of breakfast anytime of the day and it's EASY to make!
You can also find more brunch recipes like: Pineapple Upside-down- Pancakes or Southern Style Shrimp & Grits.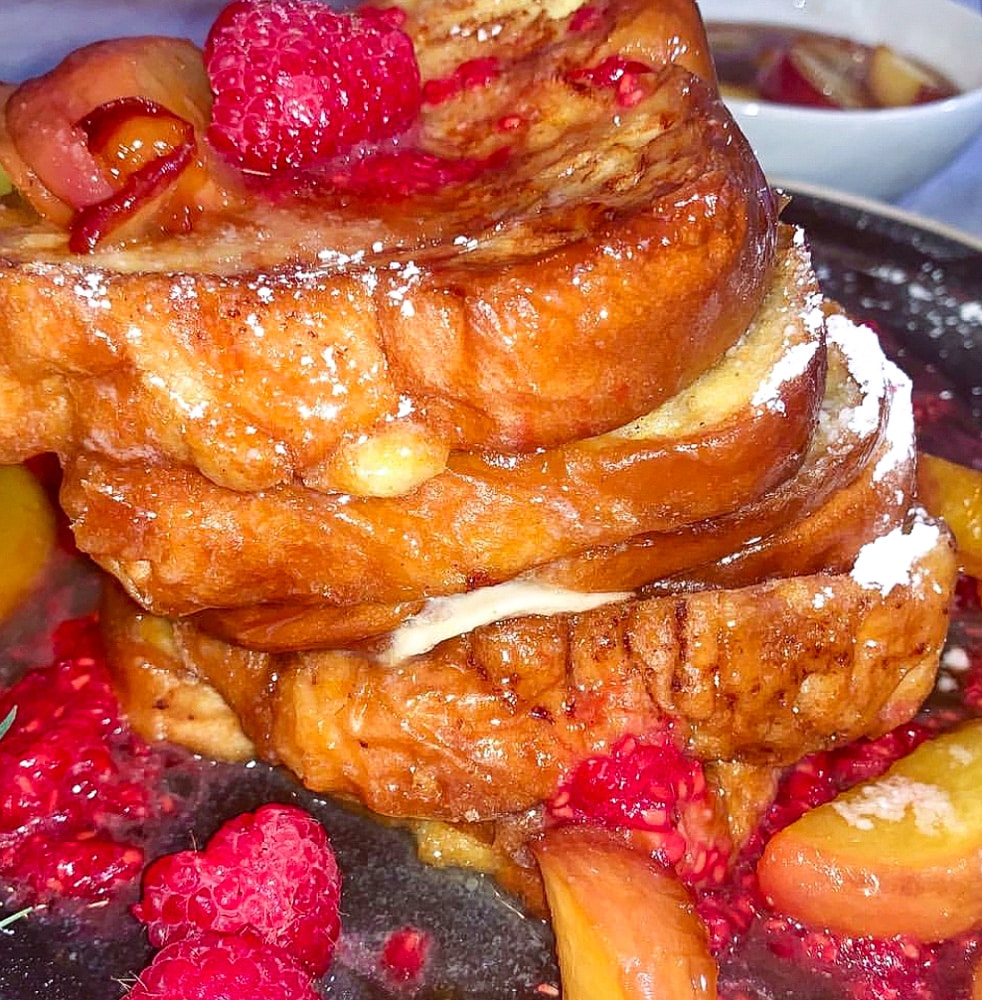 Brunch is one of my favorite's meals. It's a good a combination of breakfast and lunch that brings friends and family together. What's on the menu? I usually go for a good Chicken and Waffles if I'm not cooking myself, I mean because who doesn't. Not everyone can make a good waffle though but my all-time favorite too cook at home is French toast.
How to Make Classic Homemade French Toast
This one is easy pezzy lemon squezzy. Once you learn how to make French Toast, this staple will become a breakfast/lunch/dinner go-to when you're in a rush! It's great with breakfast frittatas !
1.Whisk together all the wet ingredients. Make sure your eggs are fully mixed into the milk mixture.
2.Heat butter in a skillet until melted. Dip each slice of bread into the egg mixture and place in skillet. Once the bottom is browned, turn with a spatula and cook until the other side is browned and cooked through.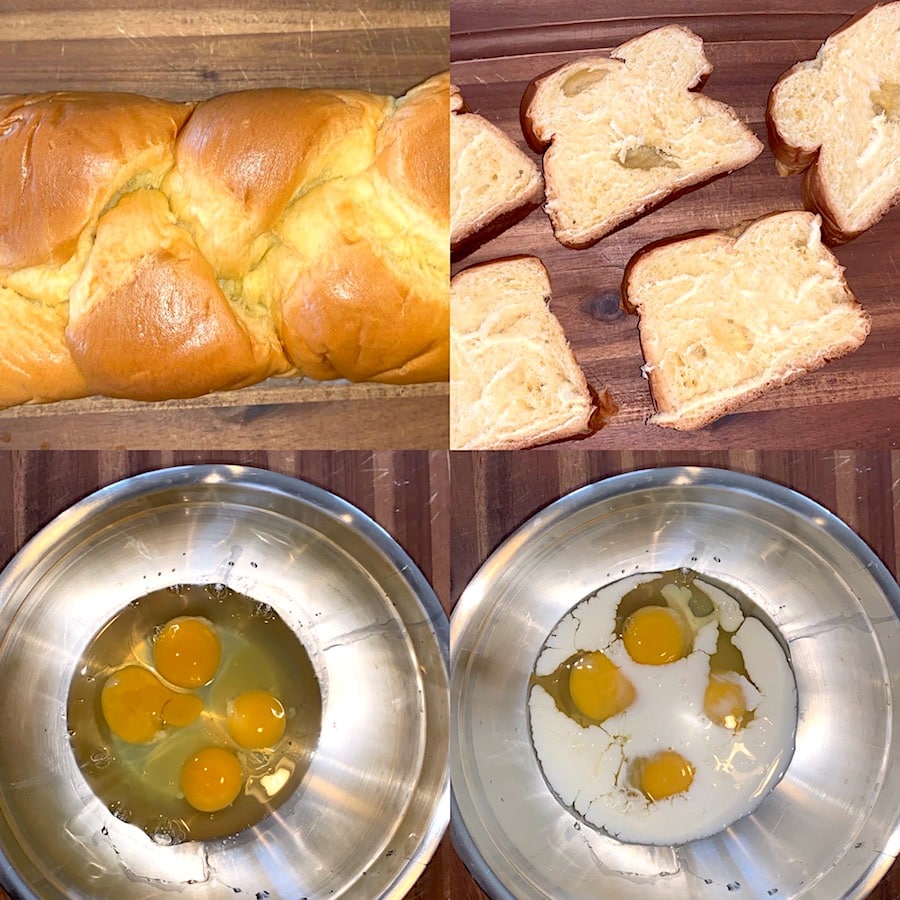 What the best type of BREAD to use?
A good French toast always starts a quality bread, that how you get the overall look and taste of your French toast. These are my favorite kind below:
Brioche – Brioche French Toast is the classic recipe and often the bread most used when you order at a restaurant. Brioche is buttery, dense and perfect for soaking up the spiced egg mixture. It will produce a light, fluffy piece of breakfast perfection!
Challah – Challah is typically a non-dairy Jewish bread that is sold braided and unsliced. It's a perfect foundation for this recipe!
Be more Creative!
Peach syrup and Raspberry glaze is the perfect mix. The peaches are browned in butter, cook down until tender and the raspberry glaze is just enough sweetness to set it off.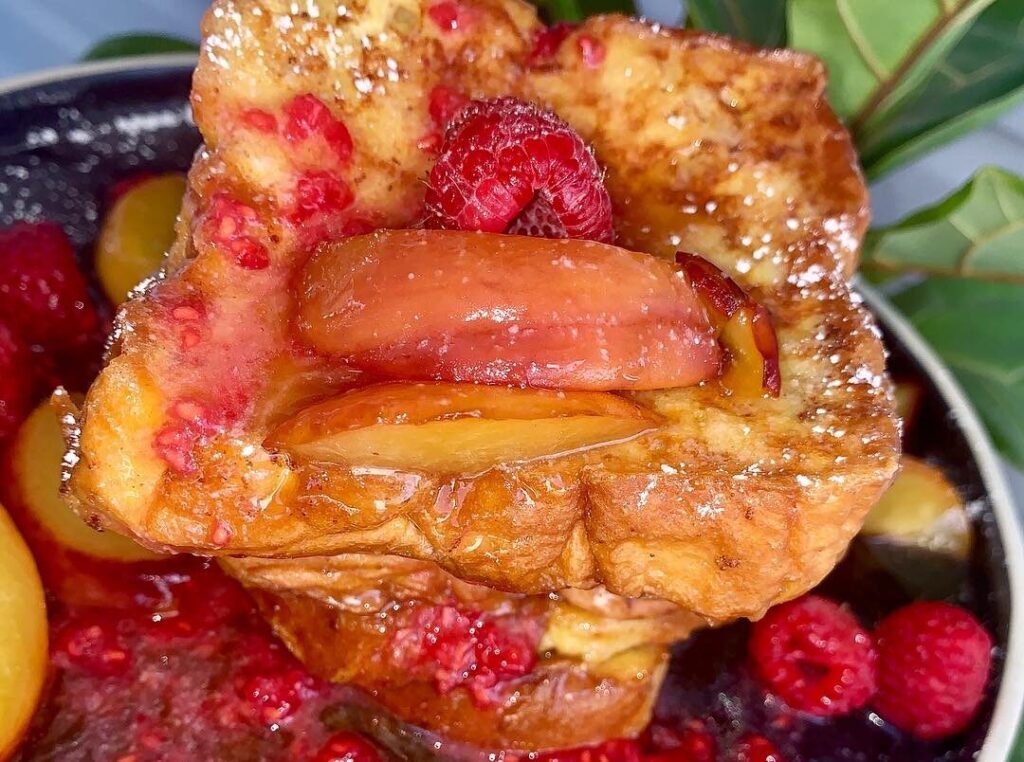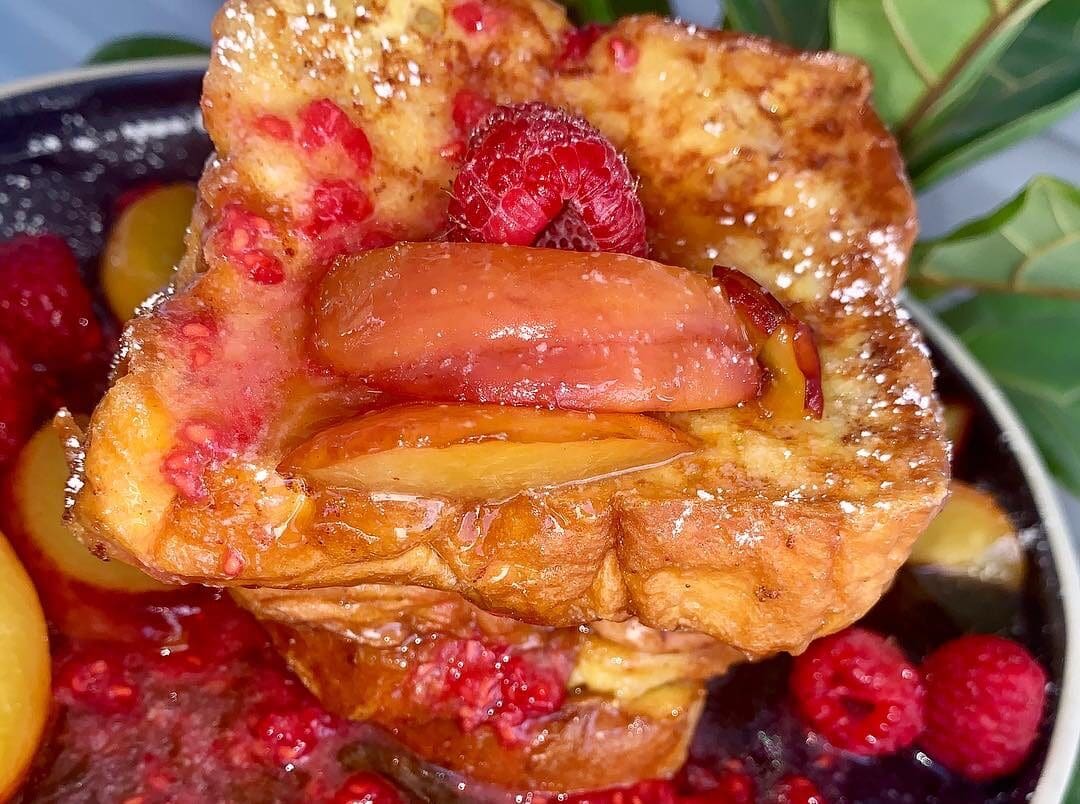 When French toast I don't like to skimp out on the fruit because that's what make the dish light and fresh. There's also so many ways to make it so it's easy to be creative. Whether it be stuffing the French toast with puddling, a compo or just adding fruit on top, ill take it anyway.
Would you like to see more? SUBSCRIBE to receive the more recipes! Also, follow me on FACEBOOK, PINTEREST, INSTAGRAM, YOUTUBE or TWITTER.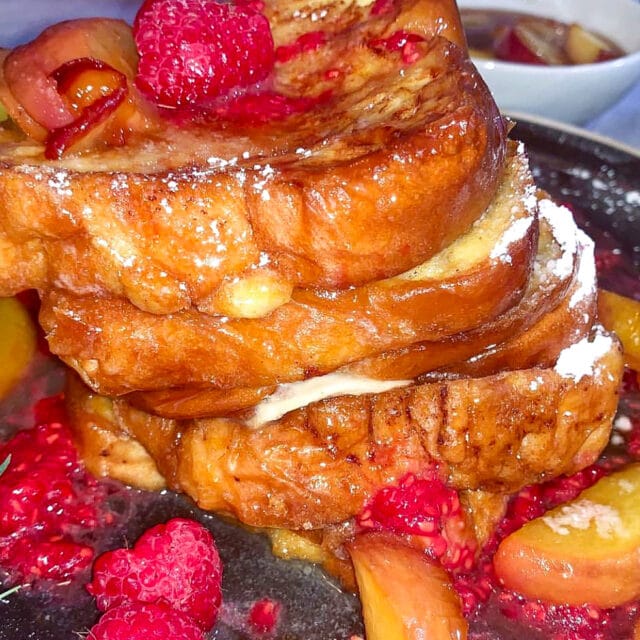 Classic Homemade French Toast
Classic Homemade French Toast is a combination of a toasty, buttery bread that is sweet and yummy. I can eat this anytime and its quick and EASY to make!
Ingredients
5

slices

brioche bread

4

large eggs

1/2

milk

1

tsp

vanilla extract

1/2

tsp

almond extract

1

tsp

cinnamon

pinch

salt
Peach Syrup
1/2

cup

unsalted butter

1/4

cup

natural maple syrup

1

cup

raspberry

1

peach

powder suagr
Instructions
In a large bowl mix eggs, cinnamon, salt, vanilla, almond extract, milk

Coat each bread in egg mixture .

In a medium size pan cook bread on both sides until nice golden brown

In a small pan add butter and cook peaches until they brown then add maple syprup

In a small bowl mush rasperrys to your consistency you can also cook them down if you like. Garnish with powder sugar.
Nutrition
Subscribe to My Youtube
Subscribe to My Youtube Channel to recieve updates on New Videos and Recipes !
How did you like this recipe? Leave a comment and let me know what you think. Looking for another Brunch recipe ? Try this Southern Shrimp and Grits next!